Take Me Home
Finding Home Book #1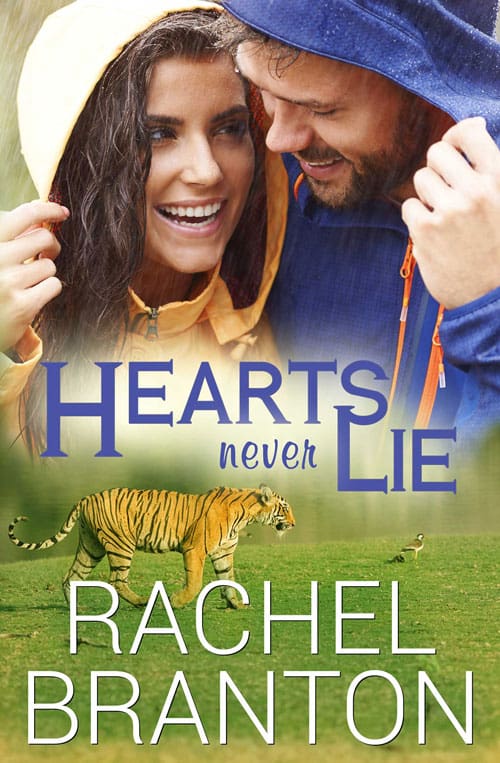 Hearts Never Lie
Lily's House Book #4
Set Ablaze
Unbounded Series #9
House Without Lies
Lily's House #1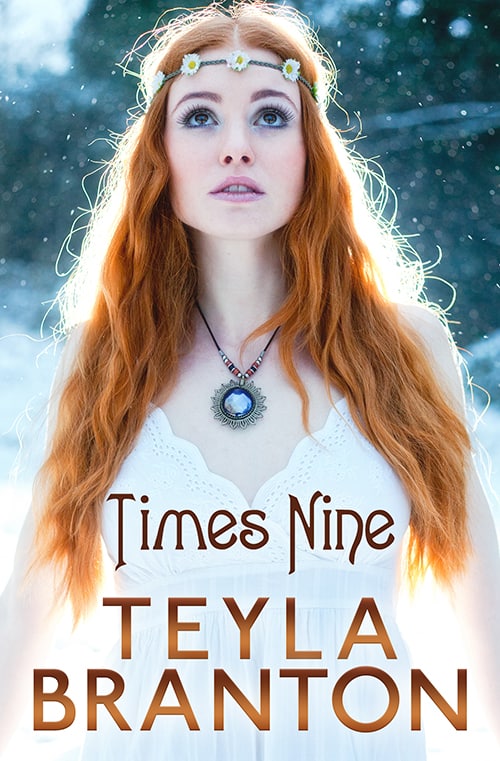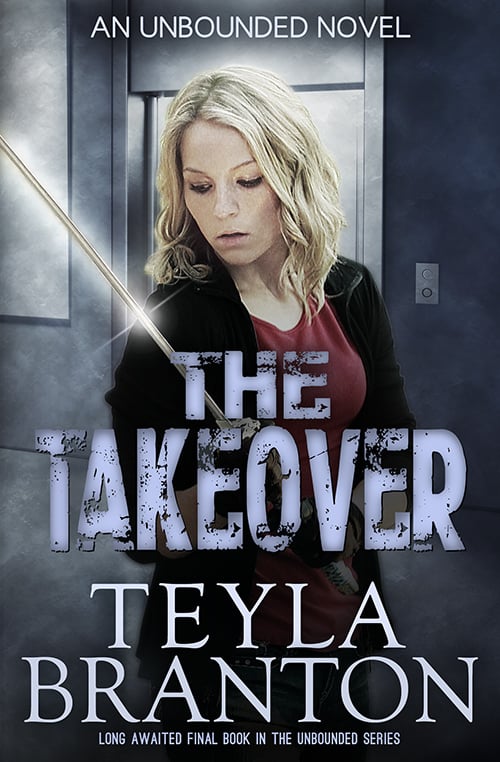 The Takeover
Unbounded Series #5
With No Regrets
Through Castle Windows
Horstberg Saga Vol 5
Lethal Engagement
Unbounded Series #6
The Tainted Crown
Horstberg Saga Vol 4
Blinded
An Autumn Rain Novel
Mortal Brother
Unbounded Series #8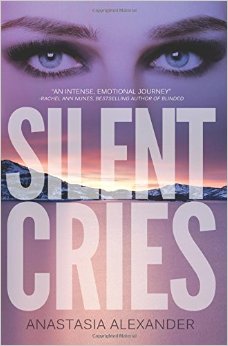 Silent Cries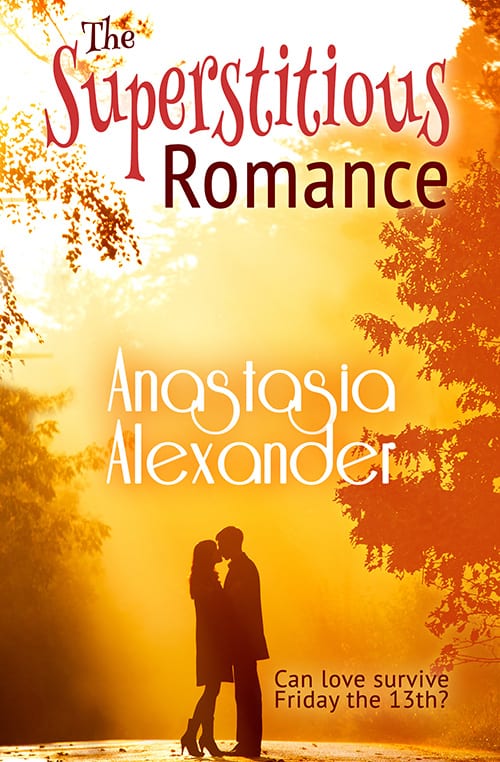 The Superstitious Romance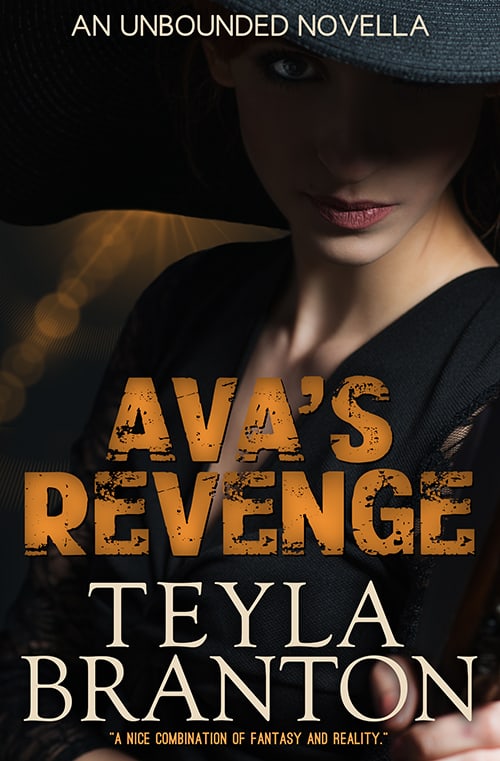 Ava's Revenge
Unbounded Series #7
The Change
Unbounded Series #1
The Cure
Unbounded Series #2
The Escape
Unbounded Series #3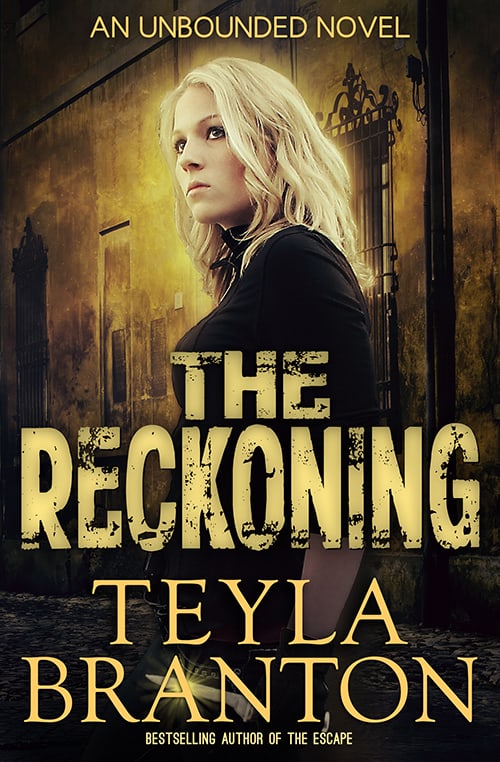 The Reckoning
Unbounded Series #4
Sample Chapter
© White Star Press 2017
Take Me Home
Finding Home Book #1
PROLOGUE
Saturday, August 29, 1981
Unalterable and unforgiving as a gaping hole in a cemetery, the event would forever after stand out in memory. There was nothing out of the ordinary to signal its coming. The pans sat on the immaculate stove as they always did each afternoon in preparation for dinner, their empty interiors open, ready, beckoning. Sounds from the television floated in from the adjoining family room. Somewhere outside a dog barked, and a horn honked as a car passed the house.
Clarissa Winn set out the vegetables. Steamed broccoli florets with sliced carrots would go nicely with the meatballs and spaghetti. She picked up a knife.
The shrill of the kitchen phone broke through the sounds of the television. Clarissa looked up from the broccoli and reluctantly reached for the phone, hoping it wasn't someone from the PTA asking her to take on another project, or the pastor needing a pianist for services the next day.
"Hello?" she asked, tucking the phone between her ear and neck. If it was one of her friends, she'd get a start on cutting the vegetables while they talked.
"Is this Mrs. Clarissa Winn?" a man asked, his rich, melodic voice boasting a distinct British accent that made her think of exotic places to which she had never traveled.
"Yes, I'm Clarissa Winn."
"My name is Dr. Mehul Raji. I am calling from Calcutta, India, from Charity Medical Hospital. It is about your sister."
"My sister?" Clarissa's grip tightened on the knife in her hand. Sister. She hadn't heard the word in relation to herself for far too long. "You mean Karyn?"
"Yes, Karyn Olsen Schrader."
"Has something happened?" The words hurt Clarissa's throat.
"Indeed. It is with great regret that I must inform you of the death of your sister and that of her husband, Dr. Guenter Schrader. They were killed in a plane accident last Saturday as they traveled to give medical care to the inhabitants of several remote villages here in India." The words were measured and exact, but now the doctor's British English was heavily accented with whatever language he called his own. "Please accept my heartfelt condolences. Both Karyn and Guenter were valuable members of our staff and will be deeply missed."
Clarissa's eyes filled with tears. My sister is dead.
The hand with the knife shook. Her reflection in the shiny surface of her four-quart saucepan was distorted—as distorted as her soul.
The television blared. Outside came the happy ringing of the ice-cream truck. Life as usual.
"I would have called sooner," Dr. Raji continued, "but only today did we manage to track down your telephone information. I am happy to be able to reach you."
Clarissa barely heard his voice. Karyn is dead. The words came with a furious pounding of her heart. She still gripped the knife, poised over the broccoli, her hand turning white.
"I wish to know what instructions you have for me regarding their four-year-old daughter, as you appear to be her only living relative."
Suddenly Clarissa was listening again. So Karyn had given birth to the daughter she'd longed for. "Is she okay?"
"She is unhurt, but there is concern. She has not spoken to anyone since the accident. At the moment, she is in the care of a woman in whose house Dr. and Mrs. Schrader were living, but we expect that you will want her sent to America. Is this not correct?"
Sobs pierced Clarissa's awareness—bitter cries that hurt her to hear. She tried to answer the doctor, but words refused to come.
Karyn is dead.
Her husband's arms came from behind, wrapping around her body. "What's wrong, honey?"
Only then did she realize that the bitter crying was coming from her own throat. She swallowed her sobs with an agony that threatened suffocation. The knife moved in her hand.
Travis reached for it, rubbing the flesh and loosening her grip before taking the knife. "Give me the phone," he said softly.
Clarissa watched as he talked with the doctor from India, her own disbelief and shock mirrored in his dark eyes. Finding a pen in the drawer, he wrote down a number. Then he set the phone on the cradle.
"It's my fault," Clarissa moaned. And it was—as surely as if she had forced Karyn onto the plane that would eventually crash.
"No, it's not. It's not anyone's fault."
"It is."
He sighed. "If it's yours, then it's mine, too."
She shook her head. "No, no. Mine. I'm her sister." Was, her mind corrected. She was my sister.
Travis put his arms around her. She gazed up at his familiar, dearly loved features, stared into the eyes she would never have known had it not been for Karyn, the sister she had betrayed. Oh, dear God—how did I let this happen? There was no chance for making amends now.
"Her daughter," she said aloud. "What about that poor little girl?"
"She'll come here, of course."
She nodded. "We'll raise her as our own."
An unexpected—unwanted—surge of joy welled within Clarissa's breast. Only fleetingly did she consider that someday they would have to tell Karyn's daughter the truth.
CHAPTER
1
March 2007
Liana Winn's fingers flew over her calculator, making long tallies of numbers that spewed onto a long curl of white paper. She hated working on this account for more reasons than one. Wealthy Jim Forrester, the obscenely young owner of a computer consulting firm, didn't exactly cheat on his taxes, but there were many points she felt stretched the realm of belief: vacations in Hawaii, elaborate gifts for clients, deluxe hotel rooms with heart-shaped bathtubs.
After two years of doing Forrester's taxes and avoiding his blatant advances, Liana had tried to refuse being assigned to his case. But he was Klassy Accounting's most important client, and when he had requested her personally, her boss made it clear she had no choice but to accept.
"You about done with the Forrester case, Liana?"
Liana's fingers stiffened over her calculator as she looked up into the small watery eyes of Larry Koplin, her boss. He was a tall, balding, barrel-chested man who wore tailored suits and who might have been commanding if not for his swollen cheeks, thin shoulders, and scrawny limbs.
"Nearly, Mr. Koplin," she said, keeping her voice calm. "I'm just finishing a few numbers. Once I put them into the computer, I'll be finished."
Koplin's pale face darkened with a brief frown, which Liana knew was because he had invited her time and time again to call him Larry instead of Mr. Koplin. Liana had tried, briefly, half-heartedly, but the time when he had inspired friendship was long past.
"Good." He twisted his thin, too-long fingers, as though washing them. "I knew you'd be done soon. I told him to come over in an hour. He'd like to take you to lunch."
Distaste rolled through Liana, but she was careful not to show it. "Thank you, Mr. Koplin, but I won't be able to go. I need to finish at least two more accounts before I leave tonight."
Koplin's smile did not reach his leaking eyes. "Nonsense, a girl has to eat."
Liana stifled a sharp retort that would have detailed her womanly capability of buying her own meal. She had learned to do at least that in her nearly thirty years of life, thank you very much. Instead, she said, "I think we promised Jones and Dean that their accounts would be finished by morning, didn't we? Lunch with Forrester could take hours."
She watched contrasting emotions battle in Larry Koplin's puffy face as he pitted the money he would receive from those accounts against the points he would earn if he could coerce her to have lunch with Forrester. Liana remembered a time when she had believed in him—a time when his smile and a promise of a bright future had drawn her away from her previous job. It was an offer he still touted, but Liana had discovered that his "bright future" meant this minuscule office and nothing more.
Koplin's greed for money won out. "I'll tell Mr. Forrester you can't possibly get away now. Just see that you finish those accounts."
Liana felt the sudden urge to quit right that instant, to turn her back and walk out, just to see him scramble for a replacement. Maybe then he would recognize the four years of hard work that had earned her this pitiful closet she called an office—an office she now despised. But she had bills to pay, which her monthly paycheck barely covered, so she had no choice but to swallow her anger. "I will, Mr. Koplin."
He nodded sharply, causing the loose skin under his chin to wobble, and turned on feet that seemed small for his towering height and protruding chest. As he walked down the aisle between the gray cubicles, he was followed by surreptitious stares from his employees. One of the nearest women, a new employee named Jocelyn, cast Liana a sympathetic glance through the door, and Liana smiled politely before returning to her work. The anger gradually faded as she put the incident aside. She would not allow anything to affect her work or her state of mind. She was in control. Anything else was unacceptable.
When the phone rang, she reached for it, eyes glued to her computer screen. "Liana Winn," she said. Tilting her head to support the phone, she continued entering numbers. Earlier in the day, she'd hoped to finish work early, but that hope was fading fast.
"Hi, it's me."
She smiled despite her dark mood. Her brother's voice was always a welcome sound. "Hi, Christian. What's up?"
"Actually, I need a favor."
"Ha, what else is new?" She rolled her eyes. He was forty, and she was still bailing him out of one thing or another.
"Well, a friend of mine has to get a bit of tax work done—pronto."
"Sorry." The phone pressed hard between her ear and shoulder, and already her neck was beginning to ache from the awkward position. "I'd like to help your friend, but I can't. Maybe next month, after the fifteenth."
Her brother wasn't having any of it. His voice took on a pleading note, one she always found difficult to ignore. "Oh, Liana, come on. The company he works for is a client of mine. If I lose that account, my boss will kill me."
Through the open door of her tiny office Liana could see a buzz of activity in the cubicles where she had worked until her promotion a few months earlier. Fingers typed at keyboards, creating an unlikely symphony that hummed evenly on the air. There were voices, too, but lower, almost covered by the incessant tapping. Ringing phones added shrillness to the din. March was one of the accounting firm's busiest times of the year, surpassed only by the madness that consumed the first half of April.
She willed herself to be strong. "If this guy changes advertising firms because I can't work him in, then he's no friend of yours."
"It's his company I need to impress, not him, and that means if they need a favor, I deliver. This accounting thing isn't even Austin's department. He's their sales manager, but he got stuck with filing the tax forms because he works with me, and I opened my big mouth."
Not again! She stifled a sigh. "And how on earth did that happen?"
"Well, I was in this meeting yesterday, and they were discussing my new advertising design—which they seemed to like, by the way."
"Christian," she groaned.
"Okay, okay. So they started in about how their financial manager had run off on them and how the new one—the owner's nephew or something—can't start until he finishes college next month. Bottom line, they're in a big bind and need help quick if they want to avoid paying more penalties. Next thing I know, my mouth opens all on its own, and I'm telling them I know someone."
"Know someone? Who do you think you are—the Mafia?"
He gave a short laugh. "Come on, will you just meet with him? If it's too much work maybe you could file another extension. Pleeeeease? His office is just outside Vegas, only a couple of miles away from yours. It's a quarterly thing, I think, so it can't be too big, can it?"
Liana sighed. Christian had no idea how difficult quarterly filings could be. He was a genius at dreaming up creative advertisements, but numbers escaped him completely. "Depends on the size of the company. Can't your friend come in and meet with my boss? Maybe someone else could work him in here."
"Can't see that happening. Austin would never trust a company with a corny name like Klassy Accounting." Christian's voice rose in mimic of the commercials that were being run on the radio. "Klassy Accounting—no job too big or too small." He snorted. "No offense, but it's stupid. Please, Liana Banana? What do you say? Do it for me?"
The use of her childhood nickname made it more difficult to deny his request. "Let me think a moment," she said, raking her hand through the long strands of her dark hair. If she skipped her twenty-minute lunch down at the corner deli—again—and didn't take her afternoon break, she might be able to finish work by seven or so, and that would leave enough time to see Christian's friend. Even as she thought this, the strong aroma of a TV dinner, coming from the small alcove that lamely served as an employee break room, wended its way into her office, making her stomach ache with emptiness.
"Okay, okay," she agreed with resignation. "I'll take a look. But you'll have to pick me up and stop at some fast food place on the way so I can eat as you drive. I'm famished."
"Deal. You won't regret this, Banana. I love you."
"Hmm." She hung up the phone.

Daylight was already beginning to fade as Liana exited the front door of her building. Outside, she found Christian parked in a no-parking fire zone, lounging against his green BMW, a car he was still paying for and would be for at least another three years. He greeted her with a wave and a grin that always made people feel he shared their secrets. "I got you Chinese," he said as he opened the passenger side door for her. "I know how you love it."
"I enjoy it." She slid into the car.
Christian rolled his eyes. "Oh yeah, I forgot. You don't love anything . . . or anyone, right? Except for me." Grinning, he placed his hands on his khaki dress pants and leaned down until his eyes were even with hers. "Come on, tell me you love me. Tell me I'm your favorite brother. Why don't you ever say it?" They both knew he was teasing, and yet there was an undercurrent of sincerity to his plea. To him things like saying "I love you" made a difference, but Liana knew that saying so only set a person up for loss.
She snorted in annoyance and pulled her door shut. Her brother barely had time to jump out of the way. "Hey!" He slapped the side of the car, but lightly so there was no chance of damaging the finish.
She watched him saunter around to the driver's side. Handsome by any standard, Christian had dark, laughing eyes and longish brown hair combed back from his square face. He was fun-loving, adventuresome, generous—and completely irresponsible. Though Liana was more than ten years his junior, she often lent him money, patted his back when his relationships didn't work out, and handled all his finances. He joked that he'd never marry until he found someone exactly like her. What he didn't seem to realize was that someone like her was unable to maintain a stable romantic relationship.
"Be careful of the seats," Christian warned, sliding behind the wheel. "Leather and Chinese don't mix."
"I know, I know."
As Christian drove through Las Vegas, Liana ate her Chinese food with the plastic fork provided. He'd bought her favorite, curry chicken, but had ordered fried rice instead of regular white. She closed the rice carton with distaste and opened the chicken, careful not to spill it on her black suit or Christian's precious leather seats. Her stomach rumbled in anticipation, even as the spicy flavors brought her mouth to life.
Weaving through the post rush-hour traffic, Christian babbled about his job, a girl at work that he was thinking about asking out, and how much it had cost to repair a scratch in the paint on his car. There was no pattern to his speech, and he punctuated his stories with unexpected exclamations. His voice was a welcome relief from the monotonous sounds at the office.
Sometimes the continuous tapping at work was more than Liana could endure, and she had to envision herself elsewhere to survive the day. When she'd first started in the cubicles, her daydream had been a quiet beach with nothing but the occasional cry of the seagulls to interrupt her peace. Then two summers earlier she had taken a vacation to Catalina Island in California, where the beaches had been filled with boisterous people and the constant roar of the waves hurling themselves up the beach. After a while, the rise and fall of the white-crested waves had been as bad for her as the tapping on the keyboards—too much rush and hurry. She'd gone home disappointed and had begun to dream of a remote cabin in the mountains.
Last summer she had stayed in her other brother Bret's cozy new cabin in the mountains of Utah. She wanted to hike over the soft, fragrant layers of pine needles and escape Nevada's penetrating heat. It had been wonderful—at first. Then at night the wind singing through the trees became a constant sound, somehow hauntingly familiar, as though someone had only muffled the tapping from the keyboards. After three sleepless nights, she went home early, resigning herself to never escaping the cacophony of the accounting office. From that time on, she'd hated her job.
"Here we are," Christian said, all too soon.
Swallowing a bite of chicken, Liana gazed at the new three-story building liberally dotted with impressive windows. Large gold lettering on the front window next to the double glass doors spelled out Goodman Electronics. "What did you say the company does?"
"They sell televisions, DVD players, that sort of thing. Austin also runs a charity organization to help orphans in Ukraine. His grandmother started it. But that doesn't have anything to do with his job here."
"I hope they're not too big." The larger the company, the more work she would be in for.
Setting aside the remains of her chicken, Liana grabbed her black briefcase, climbed from the car, and walked with Christian to the doors. Almost immediately, a buzzer sounded and they were let inside.
Behind the wide, room-length reception desk sat a lean man dressed in a dark business suit. He was tilted back in the chair with his hands behind his head and his feet on the desk. His eyes were fixed on the monitor in front of him, as if nothing could tear him away. Black hair covered his head, the corners arching high in the front—a sign of intelligence, her father used to say—and the tanned, chiseled face already sported a five o'clock shadow.
He moved as they approached, languidly pulling down his arms and coming to his feet. He was tall—at least a head taller than Liana. His eyes stayed on the screen a few seconds longer, and Liana wished she could catch a glimpse of what so fascinated him. Then his face turned in their direction, his welcoming smile echoed by a friendly gleam in his black eyes.
Individually, his features weren't anything to speak of—his nose was too large, his chin too wide, the forehead too high—but taken all together he was positively the most arresting man she had ever seen. Liana didn't know if it was because his eyes were the color of midnight or if it was the way he looked at her. Certainly he wasn't the most handsome man she'd met. Take Jim Forrester, for example. That man had the blond good looks of a surfing king, though his merits were decidedly spoiled by his certainty of his beauty—not to mention the existence of a Mrs. Forrester. Liana never allowed good looks to impress her.
"Austin, this is my sister, Liana Winn," Christian said. "Liana, this is Austin Walker."
He walked around the desk, offering his hand. She looked up into his face and murmured something, schooling herself to show nothing of her momentary admiration.
Austin's eyes didn't leave hers. "Are you the wonder woman who's going to free me from this accounting mess?" His voice was low and rich, with a hint of familiarity that made her uncomfortable.
"That depends." She averted her eyes from his stare. "Where are the papers so I can get started?"
The smile on Austin's face faltered but steadied quickly. "Right this way." He took an ID card hanging from his waist on a thin retractable elastic cord and swiped it through a metal reader near the door next to the reception desk. "Through here." He held the door open for them.
As Liana passed, she caught a whiff of Austin's cologne, or perhaps it was only fabric softener someone had used on his white button-down shirt. The scent reminded her of hiking outside Bret's cabin—a slight fragrance of pine mixed with the freshness of a mountain breeze. The scent was gone almost before she could identify it. She slipped past, felt his gaze boring into her back, and wondered why he so disturbed her.
It's not just him, came an unbidden thought. She remembered Jim Forrester and Mr. Koplin. They were only a few in a long line of men that made her feel uncomfortable. Truth be told, the only men who didn't make her nervous were her brothers, Christian and Bret. Liana forced the thoughts away and continued down the hall. Men were irrelevant. She didn't need anyone. No, not even Christian, who had called her Liana from her first day in America—instead of Lara, the legal name she detested. Not even Christian, who had held her shaking body while she sobbed for her mother during those first weeks and months after the plane accident, and who had eased her hunger with ice cream stolen from the freezer in the middle of the night when she had been too upset to eat her dinner. Not even Christian, who had promised never to leave her—a promise she couldn't bear to elicit from his parents, the aunt and uncle who had adopted her. If she kept telling herself she didn't need him—or any of them—it might become true.
"It's that one over there." Austin slipped around them and opened another door with a swipe of his card.
The accountant's office was dim, lit only by the darkening light coming through the wide, unshuttered windows. Austin flipped on the overhead lights, and the room sprang from the shadows. To one side sat a nice oak desk, and beyond the desk, tall oak filing cabinets lined one wall. A high oak bookcase bordered the opposite wall, and a narrow table held a vase of flowers. But the most obvious piece of furniture was a small round plastic table in the middle of the room, standing awkwardly alone, unattached to any chair and of notably different quality from the rest of the furniture.
"Everything should be here on the table," Austin said. "I had a secretary make hard copies of everything and do the best she could to organize it."
Liana grimaced at the mounds of papers and files lying on the small table. Though neatly organized, the stacks were thick and numerous. Generally, she preferred to leave everything on the computer until the final go-through. Everything except her tallies of numbers. Those she liked to have on tangible paper—either created on her adding machine or, in the old-fashioned way, with pencil and pad.
"I know it looks like a lot," Austin said. "But I can help. I'm good with numbers. I'm just not sure what to file or when."
Carefully, Liana set her briefcase on top of one of the stacks. She looked around the room and spotted a chair behind the desk. Thankfully, it was padded.
"There's a chair." Austin started for it at the same time she did.
"I can do it."
Their hands touched on the back of the chair, and Liana pulled away hard. The chair shot from the horseshoe desk toward the table, banging into it. "Wheels. What a nice invention," she said, not meeting Austin's gaze. She felt like an idiot.
Ignoring the men's polite chuckling, she sat down to work. After a while Christian and Austin started whispering, breaking her concentration. "Isn't there somewhere you two can go for about forty minutes?" she asked.
"Uh, yeah." Austin motioned Christian to the door. "We have an employee lounge where we can catch a little TV. And I should check my email. Are you sure you'll be okay?"
"Don't worry about me. I'm only stealing your company secrets." Her eyes returned to the papers.
Austin hesitated, but Christian pulled him away. "She's joking."
"Of course she is."
Liana didn't look up until they left. Though she was alone in the room, she still felt Austin's midnight eyes upon her.
Sample Chapter
© White Star Press 2017
Sketches
Colony Six #1
Prologue
Location: Welfare Colony 6, Dallastar
Year: 2258, 60 years after Breakdown
JAXON CAME THROUGH the doorway of Reese's house without knocking, his steps dragging, his body hunched as if coming from a beating, though there wasn't a mark on him. One glance at the slump of her best friend's shoulders and the tightness in his face told her that his mother had a visitor next door.
Her fingers froze on the pencil poised over her sketchbook. "Hey, Jaxon."
"Hey," came the strangled reply.
She arose from the small table in her living room, clutching her notebook to her chest. He'd almost reached her when the flash came, a mental image of the visitor's face. For that single, bright instant, Reese could see the man as Jaxon had seen him inside his house only moments before. The vision was like a sketch in her mind, but burning vivid and real and in full color. Then it was gone, leaving her hands itching to draw the face of the stranger, to record him in her sketchbook.
Even at only ten years old, Reese wasn't too young to understand what the visitor meant. Everyone living in Welfare Colony 6, or the Coop as its residents referred to it, knew the facts of life and what people were willing to do for money. Or what they had to do if they wanted to do more than barely survive in this place that was as jam-packed with human life as any chicken coop.
"Forget him," she said.
Jaxon nodded, the tension in his face receding slightly.
Reese knew it bothered him that the man was with his mother, probably because he was still hoping his father would show up one day to claim him. As if that would ever happen. Jaxon's father was long gone like all the other visitors, leaving only his son as the lone signal of his passing.
"I'll just put this away." As she walked to her tiny room, she hastily outlined the visitor's face on a blank page in her sketchbook, hoping the quick drawing might be enough to stop the compulsion she always felt after seeing a "sketch." She could fill more in later.
After carefully storing her sketchbook under her thin, CORE-issued mattress, Reese led Jaxon outside. The two children hurried past the fancy car that filled the entire narrow street in front of Jaxon's house. The unmarked vehicle was a clear sign of the visitor's wealth. Only people from outside the Coop had cars and the money to come here. Regular people used the public sky train and walked from the closest station.
Sweat trickled down the back of Reese's neck under her long hair, but she increased her speed as they wound through the maze of houses. Despite their slightly different shapes and styles, the buildings were really all the same. Laminate exteriors bleached by the sun, miniscule yards largely untended, trash everywhere, and each house wedged so tightly against the others you could almost hear your neighbor snoring at night. Reese didn't mind the crush of humanity, but lately the smell seemed to be getting worse.
The cement wall ahead signaled their arrival at the transfer station. Pipes from the station ran throughout the Coop, supplying the rows of houses with water according to the whim of those in control of the main station located outside the colony. Reese still remembered the year the water had turned to sludge and people had died by the hundreds. If she was ever lucky enough to get one of her dad's empty sauce skins, she always filled it with water and stored it under her bed. She had eight stashed there now.
Angling around to the back, they climbed over the wall using the knotted rope they'd managed to loop over one of the intermittent posts. The wall was twice her father's height, but short in comparison with the outer wall that encircled the entire colony. Reese was glad she'd worn her one pair of jeans instead of cutoffs because she invariably scraped her knees against the rough cement. The other kids from their crew were nowhere in sight, but they'd arrive soon.
Reese and Jaxon sprinted across the short open space, passed the huge metal grate that covered the opening between the entombed canal and the transfer station, and began scaling to the top of the station using the metal rungs embedded in the cement.
Anticipation rolled through Reese. Unless they were standing directly on top of the grate, the roof of the transfer station was the only place they could glimpse the water as it rushed into the cement structure.
Settling on the hot roof, Jaxon tossed a small pebble down, and it pinged off the grate, bouncing once before falling through into the swirling water. Reese imagined the hard, heat-soaked pebble diving into blissful coolness and longed to do the same, but the metal grate was a barrier they hadn't yet been able to breach.
Jaxon tossed another pebble, then lay back suddenly despite the heat of the cement rooftop. He put his hands under his head, not quite touching the ground, bare elbows curled up so they didn't graze the blistering rooftop. "I just want to get out of here. I need to get out of here."
"And leave your mom?" Reese really meant "And leave me?" but she couldn't say it aloud. Overhead, the blue sky was clear and painfully beautiful, a perfection that somehow made her insides ache. Her legs dangled over the edge of the roof, but now she pulled them up and hugged her knees tightly to her chest.
Jaxon turned burning blue eyes in her direction, the color brighter than the overhead sky. They always startled her with their brightness, a glaring contrast to his dark coloring that was common in the Coop. Three generations of being confined to this colony had resulted in a blending of the races. The few pale faces, or those much darker than the norm, always stood out. "We'll both get out of here, Reese. You have to believe it. Anything is possible."
Obviously, her casual statement hadn't fooled him for a second. She wasn't surprised. They'd been friends long before they started school. He knew about her father and his addictions, her obsession with drawing, and her ability to glimpse people she'd never seen. He understood about the water under her bed and her fear of dying. And most of all, how she longed for the mother she'd never known.
She smiled, relieved that he wasn't planning anything drastic because there was really no place to go. If they leveled out of school, they could get jobs at eighteen and work hard to prove they were valuable enough to leave the Coop. That meant a real life outside in society with the support and protection of the CORE. If they didn't graduate, they'd work jobs here until they died in the same houses they'd lived in all their lives.
She'd only been outside the Coop twice to visit her great-aunt, who was an art teacher for kids whose parents cared about that sort of thing. The woman was brusque and outspoken, and it was apparent she didn't hold much love for her nephew, Reese's father. But those brief visits, and her gift of the sketchbooks, were what kept Reese going to school month after month, and year after year. She hated the rigidness and confinement, and most of all the noise, but the only way out of the Coop was school. They were told daily how most of them would fail, that they would end up working all their lives in one of the Coop's factories. But Reese didn't intend to be one of those failures, and she didn't plan for Jaxon to become one either.
As if reading her mind, Jaxon threw off his gloom and sat up. "They're coming. Just wait till you see what Eagle and I have to show you." Now his eyes sparkled.
Reese jumped to her feet, spurred by the excitement in his voice. "There you go again with that super hearing."
He always knew when the others were arriving. He also guessed when their teachers were going to be absent, or the times Reese's father would be coming home so sauced that it was safer to sleep outside.
Jaxon laughed. "Just a hunch."
Sure enough, Eagle Jensen's head poked over the concrete wall, and he began scrabbling over. More heads appeared after him. By the time she and Jaxon half fell, half slid down the metal rungs to the ground, good old Eagle Eyes was already across the open space, his brown eyes hidden behind thick glasses that still left him almost blind. He did odd jobs all around the colony to save up for surgery, but the price tag on his dream seemed impossible to Reese. Kids from the Coop never had surgery, or at least she'd never known anyone who had.
Lyssa and Lyra Sloan were with Eagle, and Dani Balak brought up the rear. All six crew members were present and accounted for. Lyssa and Lyra were an oddity in the Coop, not just for their obvious Asian heritage, but because they were identical twins. Dani was equally odd, with nearly black skin and her short, stiff hair a strange off-white, as if someone had dumped bleach over it.
Reese's green eyes and pale skin made her almost as unusual as the others. At school in level ten, the six of them were considered the smart oddballs, and their very peculiarities were the reason they'd banded together after leaving the nursery levels when they were barely five.
Only Jaxon was mostly normal—at least in Reese's estimation—but their longtime friendship meant he belonged in their crew all the same. Together they were strong enough to ward off other kids who tried to take advantage of them. There was safety in numbers, especially when one of those numbers was Dani, who could outfight anyone, even those twice her size.
Jaxon sat on the thick, two-foot-high cement base that held the huge grate. The water wasn't visible from where they stood now, but Reese could hear it gurgling below. Beckoning, taunting in the summer heat.
"You got it?" Jaxon asked Eagle.
Eagle hefted a battered cloth backpack in his hands. "You know it."
Jaxon's grin grew wide. "Yeah, but you think it's going to work?"
Eagle shrugged unevenly, his right shoulder lifting slightly before the other. "Don't see why not. You should have thought of this at the beginning of summer."
"Will someone tell me what's going on?" Reese looked at the other girls, but they shook their heads.
Dani put her hands on her hips. "Someone better start talking. It's hot as Breakdown out here, and my show's on the Teev."
Jaxon turned eyes on her. "Oh, it's so gonna be worth it. I promise. Took us long enough to gather the parts. But this is something you can't share with anyone outside the crew, or we'll lose it."
Lyssa and Lyra both rolled their eyes as if they were an extension of one another rather than separate people. Reese shuddered internally, slightly spooked by it, though she'd known them since nursery school and liked them almost as much as she did Jaxon.
"Like we'd ever say anything to those jukeheads," Lyssa said. Lyra nodded, her sister's words apparently enough for her.
"Come on, then." Jaxon took a step onto the cement ring and looked over the grate.
"I think we ought to do it over there." Eagle pointed to the middle. "Less noticeable if someone comes."
Jaxon frowned. "Yeah, but kids could fall in if we do it there. Some still sneak in even though they know we've claimed it. Let's do it closer to the edge, near the building. At least they'd have a chance to grab that slanted cement edge under the grate if they fell."
Eagle rolled his eyes, and Dani smirked. Only Jaxon would think about other kids, and it made Reese proud of him. He was like their conscience or something.
"Anyway, it'd be less tricky for us to get down," he added.
"Right." Apparently convinced, Eagle jumped up on the grate and started across it, staggering slightly under the weight of his backpack. Reese followed with the others, curious now. The rush of the water grew louder.
The grate was significantly larger than the opening it covered. Underneath the grate, a layer of cement angled down on all sides until it formed a small, open rectangle where they could glimpse the water. The rectangle was small only in comparison to the grate, however, because the opening had about the same footprint as a house in the Coop. Every now and then white pipes poked up a few inches on the angled cement, like the roof vents on the Coop houses. Reese didn't know why whoever built the transfer station had installed the grate instead of covering the entire thing with cement, but she was glad they had. Even if they couldn't get to it, the water was entertaining.
She stopped and peered down at the water, wondering at the sheer volume. So much liquid, all moving forward at a clipped pace, though not so fast as to be frightening. She'd heard about oceans and people swimming in them, and lakes in the mountains, but no one she ever knew had personally seen them. The only water she'd seen that even came close was the chemical-filled pool at school where they did endless laps under a teacher's watchful eye.
Reese pulled her attention from the water and hurried across the grate, her toes slipping off her too-small sandals, the hot metal searing the skin slightly. By the time she reached the others, Eagle was cutting into the grate a few feet from the station.
"I thought this had an alarm." Reese glanced around, feeling strangely exposed, though she'd been on the grate a thousand times.
Eagle grinned up at her. "That's what this is for." He gestured to a heap of wiring that he'd apparently attached to the grate on each side of the parts they were cutting. "They have detectors in the metal, but this'll fool them. Got the laser cutter from the lab. The science teacher's out at a funeral, but I gotta have it back by tomorrow."
With a few swift cuts, the piece of grate was free, and Eagle carefully pulled it away from the rest. "It'll never seal like before, but I got some magglue to make it look right," he said. "It should hold if no one walks on it. Mr. Day will never miss the glue, and there's enough to reseal it a bunch of times before we'll have to steal more."
"Okay, now what?" Dani asked.
Jaxon began pulling out what looked like coils of clothing from Eagle's backpack. A small, battered sack of pretzels came out with the clothes, and Eagle opened it to share. They were his favorite treat, and he'd been known to scour the school garbage bins in search of them whenever they were served in the lunchtime readymeals.
Reese took a pretzel as she eyed the mishmash of clothing. "Wait, is that my old sweater?"
Jaxon laughed. "Oh, yeah. Eagle and I've been working on this for a while." He shook out the coils to reveal a makeshift ladder. "Ladies, we're going swimming." No wonder the backpack had looked so heavy.
Jaxon threw the ladder down the hole, the metal hooks on the end clipping easily to a part of the grate. "I'll go first."
"Let me." Dani had already stripped to her underwear and tank top. "I'm tougher than you." Without waiting for a response, she grabbed hold of the rope and started her descent.
Six feet down, she reached the place where the cement angled steeply from the side. From there she stepped off the ladder and walked down, using only her hands on the ladder to slow her progress. Finally, she reached the edge of the cement.
"Punk bucket," she called. "Way more water than I thought. At least five times as big as the pool. Maybe more." Grabbing onto one of the strange white pipes, she knelt on the sloped cement and peered over. "It's hardly moving on the sides, though, so I think we're good."
She balanced again on the ladder where it dropped over the water, and Reese backtracked to the middle of the grate to keep Dani in view for a few more seconds as her body sank below the slanted cement. If there wasn't enough ladder to reach the water, they were all going to be disappointed.
A loud splash sent terror through Reese's chest, but a second later, Dani's voice echoed up to them from the deep. "It's great! Come on down! The ladder almost reaches the water. No worries about getting back up."
The rest of the crew needed no further invitation. Jaxon was next, and Reese followed, first shucking off her jeans and sandals, her heart pounding with equal parts fear and anticipation. The lower she climbed the cooler it was. She could almost forget that seconds before she'd been melting under the hot sun.
As Reese stepped off the ladder and onto the sloping cement, she brushed one of the protruding white pipes. Air was coming out of it, emitting a smell she couldn't identify, and the aroma intensified as she climbed over the last bit of cement, stepped back onto the ladder, and swung unsteadily into the air.
Below her, Jaxon jumped the rest of the way, landing with a splash into the water. He was immediately caught up in the current, but with a few strong strokes he made it to the calmer water at the edges where Dani was swimming lazily on her back.
The sloping cement was open underneath, where huge iron bars jutted from the walls, supporting it. It puzzled Reese that the builders had included the extra cement at all. What was its purpose? Going down the rest of the ladder felt like entering a huge cavern that she'd once seen on the Teev.
She was getting ready to jump into the water when she noticed the cylinders—dozens of them, each a foot long with the circumference of a dinner plate. The cylinders were secured to the underside of the cement, directly under the pipes that jutted out on top. What is that about?
Above Reese, Lyssa was already climbing down, her bare feet approaching quickly, so Reese jumped, careful to angle her fall toward the calmer outer edges of the water. She hit and went under, her body tingling all over at the sudden change of temperature. The water was cool, but not icy, and for a moment of pure bliss, she floated on her back, moving her arms lazily to keep in place.
No one had ever done this before. No one but them.
Eagle was the last one down, and he paused for longer than Reese had on the ladder, studying the cylinders. He reached over and put a hand on one. "These things are some kind of membrane," he called down. He sniffed his hand and then shrugged before carefully climbing down to the end of the rope and sliding into the water. Even then, he held onto his glasses with one hand as he swam awkwardly in Reese's direction.
"Anything dripping from those canisters?" he asked. "I can't see well enough to tell."
Reese studied them for a moment before nodding. "Yeah. Clear stuff. Just every now and then. A drop or two. Must be chemicals. They have to treat the water to make it safe to drink." Now the sloping cement seemed to make more sense.
Jaxon closed the few feet separating him from Reese. "But they treat the water inside the station before it goes into the pumps. This must be something else."
"Maybe." Reese glanced over at Dani, who had swum to the far wall, peering into what they could see of the opening where the rush of water entered the transfer station. "Anyway, I always wondered why they put in a grate at all."
"Leaving it open to the air helps the flavor." Eagle accidently splashed a little water on his glasses and scowled in frustration. "Least that's what they said in science class when we studied water filtration."
Reese didn't remember that, but she trusted Eagle to have been paying attention. She glanced back up at the green canisters. "You think the chemicals will hurt us?"
Eagle considered her question. "I doubt it. They're very tiny drops. It's probably just something else to make it taste better."
"Hey, come look at this!" Dani shouted at them.
Reese let herself drift partially into the main current, gliding along toward Dani. Jaxon reached out and pushed her to the side of the opening as they neared. "Careful," he warned. "The current's stronger here."
Reese pointed her feet forward, landing against the cement wall with a jolt.
A fine wire mesh covered the six-meter hole where the water entered the transfer station. Reese vaguely remembered hearing something in school about a series of filtration grates as the water came down the manmade canal from the closest river. Even so, slippery bits of debris had gathered along the mesh.
"Fish, here?" Jaxon said.
Sure enough, small fish about the length of Reese's longest finger lay pinned against the wire mesh by the rush of water. She peered closer to see them nibbling at the debris.
"Look at this one!" Dani exclaimed, pointing. Just below the water level, a fish had broken away from the mesh. It was almost transparent but glowing with some kind of light.
Apparently even Eagle could see it. "Weird," he said. "I wouldn't have thought it was big enough to fight the current."
"What do you mean? It shouldn't be here at all." Dani reached toward the glowing fish, which didn't seem in the least bothered by their presence.
"Could have been tiny eggs when they came down the canal," Jaxon said. "Then they grew here."
"They're not like any fish I ever seen on the Teev." Eagle stared so intently that the bottom rims of his glasses skimmed the water.
"You even seeing them?" Dani teased. She touched the fish and immediately pulled back. "Saca!" she cursed.
"It bite you?" Reese asked.
"No. It tingles all over like some kind of smeg flush."
Reese had never tried smeg, but her dad used the drug every time his new girlfriend came over. The way he zoned out before hustling Cecelia into his bedroom frightened her.
Lyssa started to touch the fish, but Jaxon grabbed her hand. "Better not," he said, jerking his head at Dani. "We should wait to make sure there aren't any side effects."
He glanced up at the cylinders as he spoke, and goosebumps rippled across Reese's shoulders.
"Gee, thanks," Dani muttered.
Suddenly, Reese wanted more than anything to climb out of the water and get away from the transfer station completely. But Lyra started a water fight, and in the ensuing fun, Reese forgot the feeling. They swam the length of the cavern, reveling in their secret and the accomplishment of being there.
All too soon, Eagle was telling them it was time to go, and Reese climbed up the ladder first. She was glad Dani volunteered to be the last one out.
The heat of the sun felt good after being in the cool water. The grate was warm against Reese's skin now instead of searing as it had been earlier, which meant the sun would soon set and she'd need to get home in case her father wanted her. She spread out over the grate to soak in the warmth as Eagle and Jaxon used the magglue to temporarily secure the cut piece of metal. By the time the boys finished with the glue, she was dry enough to pull on her jeans.
Thankfully, the car that had been parked outside Jaxon's house was gone when they arrived on their street. Jaxon waved at her and headed inside, walking tall and grinning wide, as if there hadn't been a visitor at all. Reese opened the door to her own house, and the smell of nuked food—a sure sign she wouldn't be home alone tonight—made her stomach growl.
As she walked into the room that served as both living room and kitchen, her dad's girlfriend, Cecelia, looked away from the three-dimensional Teev figures moving above the table. "Hey, Reese, where you been? Why's your hair wet?"
Reese shrugged. "We were playing a game. Is my dad home?"
"In the shower. You hungry? I got some chicken. Your favorite."
"Thanks." Reese grabbed one of the flat readymeal containers from the sack on the counter, slid it into the narrow opening of the microwave, and punched start. As she waited for the food, she turned her eyes to the holographic Teev projection. From her vantage point, she could only see the sides of the characters, but they looked real. The only apparent difference between the Teev feed and real life was the smaller size. At school they had Teevs that projected life-sized characters, and teachers constantly used these to present their lessons. She'd grown used to seeing the teacher talking at the front of the class while simultaneously working on grades in the back of the room.
Cecelia loved to watch romances, and two characters were kissing passionately on the screen. Reese couldn't understand why that was interesting, but she couldn't help thinking about Jaxon and wondering if some day they might want to kiss like that.
Leaving the meal to cook, Reese grabbed her sketchbook and pencils from her room, returning as the readymeal glided out of its slot. It wasn't really chicken, according to her science teacher, but Reese had never tasted real chicken, so it made no difference to her. She cleared a spot in the weeks of discarded food wrappers on the table and sat in the chair opposite Cecelia. Her eyes avoided the Teev as she ate with one hand and drew with the other. First, she wanted to capture the underside of the grate and the strange canisters. She was glad she'd "borrowed" the colored pencils from school because they made her drawings much more realistic. She was about to fill in the water when she felt her dad enter the room.
"Hey," he said. "You guys better not have eaten everything. I'm starved."
The knot Reese hadn't even realized existed in her stomach relaxed. He hadn't been drinking. Not yet. As Cecilia jumped up to cook his food, he paused at Reese's shoulder. For a moment, she was terrified he would recognize the transfer station and forbid her to go there, but his attention locked on the kissing couple. With a scowl, he barked a command, and the Teev feed changed from romance to the news, which was almost as bad, but not quite. Grownups were so boring.
Carefully, Reese turned the page of her sketchbook, hiding the transfer station. She concentrated on eating for a while, but before she could finish, the drawing she'd begun earlier that afternoon beckoned like a promise she had to keep. Before she could help herself, her fork lay discarded as she turned the pages to the quick sketch of the man who'd visited Jaxon's house.
She frowned at it. No, it wasn't quite right. The face had been wider and more square. She erased the old lines and new ones began to form under her pencil. That was better—just as she had "sketched" him in her mind. She shaded in the too-smooth forehead that hinted at Nuface therapy. Next, she enhanced the deep-set blue eyes under the thick brows, followed by thinning the lips slightly and adding an oddly pointed chin that made him seem cruel. The nose wasn't right either, but flattening it added the distinct toughness she remembered. To finish, she shaded in the shock of medium gray hair with a prominent widow's peak.
Perfect. The most telling thing about the man was the fleshy cheeks, rounded with rich foods, which meant he didn't belong in the Coop. He was slumming. He wasn't ugly, but something about him made her feel upset. Maybe it was because she knew how much his visit had bothered Jaxon.
Cecelia brought her father's meal and squeezed in between them at the table, cuddling up to her father as he began forking down his food. Feeling crowded, Reese arose to go to the other side, and as she did, her eyes were drawn by what was streaming on the Teev.
She gasped. It was him! The man she was drawing. No mistaking those eyes.
Both her dad and Cecelia looked in her direction. "What?" barked her dad, his tone annoyed.
Reese tried to clasp the sketchbook to her chest, but he was already reaching for it. His strong fingers pulled the book from her. He stared at the picture and then back up at the Teev. "Where did you see him?"
"I-I didn't." She pointed to the man on the Teev. "I mean, just now."
Her father's smile didn't reach his eyes. "Reese."
She shrugged. "It's just a picture." Even as she spoke, the man disappeared from the Teev.
"Tell me. Now." Her father's voice was slow but sharp, reminding her of nails and broken glass. "Where did you see that clud-faced pus bag?"
Pus bag? That meant he was an Elite who held an important job in the CORE, and that Reese was right about him slumming. She'd have to answer her father or spend the night regretting it. And what harm could there be in telling him anyway? "He was at Jaxon's today."
"Did you actually see him?"
Reese shook her head.
"But he was there." His words weren't a question but demanded confirmation.
"Jaxon saw him."
A smile curving his lips, her father tore the drawing from her precious sketchbook, and Reese almost felt that he tore out a piece of her soul. She had three other books, but they were crammed full of drawings already.
"Will someone please tell me what's going on?" Cecelia looked from Reese to her father. She didn't know about Reese's flashes or sketches or whatever they were, and Reese had hoped she'd never know. She wanted Cecelia to like her, not consider her a freak.
"Later." Her dad went back to eating, his eyes no longer on the Teev but fixed on her drawing. The intensity of his stare made Reese uncomfortable.
Abandoning the rest of her dinner, she slipped away to her bedroom, the door barely clearing the bed as she pushed it open. Sinking to her mattress, she waited until her heartbeat slowed before carefully redrawing the man, this time adding better shading.
Once it was finished, she relaxed. Good. Now she could rest and forget him. Eventually, the drawing would fade from her mind. She hoped it was the last time he'd visit the Coop.
REESE'S RELIEF WAS short-lived. Barely a week later, she and Jaxon were swimming at the transfer station when he abruptly insisted that he had to go home. He'd done the same thing for the past two days, and Reese was a little annoyed, but she left the other kids and went with him because he was acting strange, and it worried her. Arriving on their street, they discovered a silver enforcer shuttle and an ambulance jammed into the space in front of his house. Two EMTs carried a sheet-covered form on a stretcher to the ambulance.
"What's going on?" Jaxon asked the nearest enforcer. Panic made his voice rise at the end, sending needles of fear into Reese's gut.
"Beat it, kid. Take your nose somewhere else."
Outrage filled Reese, overcoming her fear of the clipper. "He lives here." She wanted to add some of her dad's more colorful adjectives, but enforcers—or clippers as most disrespectfully called them—on the Coop beat were known to tag kids with their mood-altering temper lasers just for fun.
"Not anymore, you don't." The man gave them an unpleasant smirk.
"Leave him alone." This from another enforcer, a wide-shouldered man with red hair, a freckled complexion, and a slight accent Reese couldn't place. Obviously, he wasn't from around here. He thumbed toward the shuttle, and the other cop left.
"I'm Enforcer Tennant," he said to Jaxon. "Look, I'm really sorry, kid, but your mom's dead."
Jaxon's mouth opened. "No, no . . . she can't . . ." He looked as if someone had punched him in the gut, the color bleeding from his tanned face.
"We think it was a robbery." The clipper laid a comforting hand on Jaxon's shoulder. "We'll find the guy who did this. For now, you need to come with me. We'll get you fixed up with a place to stay."
As the man led him away, tears ran unchecked down Jaxon's face. Reese wanted to run after him, to put her arms around him and tell him it was going to be okay. But it wasn't okay. Not for him or for her. His mom was gone. That meant he'd be taken away, and Reese would lose Jaxon. Kids whose parents died always left and never came back.
Reese couldn't find her breath. She couldn't call out. She couldn't even cry. She couldn't do anything but watch as the enforcer closed the door of his shuttle with Jaxon inside and drove down the street.
Blindly, Reese headed for home. Jaxon is gone, gone, gone. He promised we'd leave together, but now I'll never see him again. She wept for him and for herself. Now that they'd finally come, she couldn't stop the flood of tears. Why hadn't she at least told Jaxon how sorry she was that his mom was dead?
No one was home at her house. She sank onto a chair next to the table, staring at nothing. Her wet hair dried, but not her eyes. She was still sitting there in the dark when her father stumbled into the room and flipped on a light. She could smell the stench of sauce on his breath.
He took one look at her, sneering a little as he said, "What's wrong with you?"
Inwardly, she cringed. "Jaxon," she whispered. "They took him away. His mom's dead."
For a full three seconds her father didn't speak, but his eyes seemed to grow two sizes. "When?" he choked out.
"A few hours ago. She was okay before we went to play. I think someone killed her."
"Get your stuff. We're leaving." Just that fast, her dad wasn't drunk anymore. He grabbed a large duffel from the closet and began shoving in food.
Reese jumped to her feet. "What? No! Jaxon might come back. I have to wait for him."
"Now!" He slammed a cupboard just as Cecelia walked into the kitchen.
"Gerry," she said, running to him, "what's wrong?"
For a moment Reese saw panic in her father's face, but it was followed quickly with a hardening of his jaw. "Bethany's dead. They killed her. We'll be next."
Cecelia gasped. "I told you to leave it alone. You should have ripped up that picture!"
Reese's stomach dropped. Her picture? It had to be. She was the only one who drew around here. And the picture of the man at Jaxon's house was the only one her father had shown interest in. What had her father done?
"Leave the stuff." Cecelia's high, breathy voice sounded nothing like her usual self. "Let's go."
Her father gave a curt nod. "Just gotta get something from the bedroom. We'll need all the cash I've saved. Yours too."
"When are we coming back?" Reese hated the wobbling in her voice. She'd meant to sound determined.
"Never." His finger stabbed at her. "With or without you, I'm leaving. Your choice."
"Of course she's coming! It won't be safe here." Cecelia gave her a sympathetic glance. "Get whatever you can carry, honey. Hurry!"
This was insane. Where did they plan to go? There was no place but the Coop, not for people like them. Leaving a colony, even temporarily, was impossible without preapproval. And if they managed to sneak out using one of the breaches in the outer wall, how would they survive? They'd be picked up before long without the right kind of ID.
Reese ran to her bedroom and shoved her three used sketchbooks into a bag, followed by her current one and a few clothes. The bag was only half full when she remembered the water skins under the bed. Those went in next, followed by her two spare pairs of underwear and a pair of sneakers that were missing parts of the soles.
Had the world gone crazy?
Jaxon! She wished she could talk to him, explain to him how much she wanted to take back her picture. To unsketch the man. Somehow she knew her picture had caused his mother's death, that she was responsible for the devastation in his face.
Before Reese realized she was making a decision, she was out the front door and running over the square of dying lawn to Jaxon's house. But his door was locked, and all the enforcers were gone. No answers here—and of course no Jaxon.
She heard a door slam and Cecelia calling her name. Then her dad, his voice loud and angry. She crouched by the edge of Jaxon's house where an overgrown bush somehow thrived in a foot of dirt. Her father was cursing now, and Cecelia pleaded with him to wait, but their voices faded, floating down the street in the direction of the sky train.
They'd really left her. Reese didn't care. She had to see Jaxon. To make him understand that she hadn't meant to hurt him.
But Jaxon didn't return, and neither did her father. After two days of hiding out at the transfer station, spying on her house and Jaxon's, the endless hunger in her stomach forced her to break in and raid both houses for food. Packing all she could carry, she left the colony through the breach in the outer wall that she and the other kids had found during their explorations.
Outside, barren land stretched as far as she could see, broken only by an occasional plant and a ribbon of road that cut like a scar across the terrain. She'd have to wait until dark to start down the road or the cameras mounted on the wall would catch her. At night, there were patches of darkness between the flood lights that might be enough to hide her escape. If she ran fast, she'd only be visible to the guards for a few seconds before she was beyond the reach of the brightest beams—if they were even paying attention.
Her plan succeeded maybe too well. Days of walking and hitching several rides from kind strangers followed, bringing Reese into first one CORE city and then another. She moved on the edges, avoiding cameras and enforcers—or anyone who looked official. Finally driven to desperation and the hunger in her stomach, she dared use her CivID to ride the sky train, which miraculously didn't bring enforcers down on her. By dusk of the seventh day, she arrived at her great-aunt's place in Big Horn, where she collapsed on the beautifully manicured lawn. The gardener found her the next morning, chilled despite the heat of August, and brought her inside, where her great-aunt fed her mounds of the most delicious food in a kitchen so large that Reese felt she was still outside.
It was then she learned her father and Cecelia were dead. A fall from a sky train platform—an accident, the report said. But Reese knew better. Her picture had killed them too.
Sample Chapter
© White Star Press 2017
Hearts Never Lie
Lily's House Book #4
1
I placed the bowl of chopped vegetables and bread in front of the swollen raccoon. It had been three days since the wounded animal had tried to bite me when I came to feed her in the quarantine building, and I had to admit my attachment to her was growing. I couldn't wait until Betsy, as I'd named her, delivered her babies. Homeowners had discovered her in their chimney a week earlier, her leg chewed and one eye missing after an apparent encounter with their neighbor's dog. Like many of the animals at Safe Haven Exotic Wildlife Sanctuary, coming here was her last chance.
A branch on a newly planted sapling banged loudly against the quarantine's solitary window, startling both me and the raccoon. "It's okay girl," I murmured, darting a glance at the window. For mid-afternoon, it was growing dark, and I wondered if we were in for another microburst. I hoped not because Tuesday was fasting day for the big cats, the one day the sanctuary was closed to the public, and a storm would interfere with all the work we had to get done before the visitors returned.
I reached out to soothe Betsy as I would many of our other raccoons, but she stopped eating, cringing away from my hand. "Sorry girl," I muttered. I'd worked here a month and should remember that wild animals, even the most playful, didn't like being touched while they were eating. I eased back to give her room and came slowly to my feet.
"How's she doing?"
I jumped a little, my heart speeding into high gear, before turning around to see Stephen Carey's tall, lean figure outside the cage. He was wearing a leather bomber jacket, hands in the pockets as if he was cold, his short, brown hair standing slightly on end in the front.
"Sorry if I scared you, Zoey." He rubbed a hand through his hair, smoothing it down.
"That's okay." I glanced at the window. If anything, it was getting darker out there. "Looks like a storm."
He nodded. "Bad one, according to the forecast. A storm warning's been issued over half of Arizona, so I sent the volunteers home. We'll need to round up everyone else and secure the animals."
His aunt and uncle owned the sanctuary, and Stephen was the manager, which meant he had to deal with ordering food, public relations, keeping the books, and fundraising while the rest of us focused on the animals that came to us from all over the world. I thought we had the better end of the deal.
I ducked out of the cage door and shut it carefully behind me. Stephen watched, and I was all too aware of his stare. Last week we'd gone to see a movie together with a couple of the other sanctuary employees, and we'd had a great time. Stephen was smart, intelligent, and good looking. It wasn't anything like an official date, but ever since the movie, I'd thought about asking him out to show my interest. Yet something inside held me back. Would he even be interested if he knew the truth about my life and where I'd come from?
I pushed the thoughts away. Stephen and I were friends, and I wasn't going to let the past dictate my actions with him—or anyone else.
A movement caught my eye, but this time I wasn't startled as Declan Walker eased into view around the far end of the narrow corridor. One moment he wasn't there and the next he was, as though he had been there all along, or that we'd been expecting him. He moved with the same grace as our big cats—unhurried, powerful, and . . . natural. And just like when I watched the big cats, my heart leapt at the sight of him. He wore jeans topped by a jacket made of sturdy canvas, a bit of white wool lining showing where it opened at the neck. His slightly long, curly blond hair was messy, as if the wind had enjoyed playing in it.
Nodding a greeting, he squatted down in the narrow corridor next to the cage, studying Betsy. "She'll be dropping those kits any day now."
"How can you tell?" The raccoon didn't look any different to me than she had last week when she'd arrived, except for the healing wounds.
Declan angled his head upward, his gray-blue eyes wandering somberly over my face as if considering my statement—or perhaps wondering if I really wanted to know. I did.
"She's finished eating," he said. "Let's go in and I'll show you."
"What about securing the animals?" Stephen asked.
Declan's gaze shifted to him. "Your aunt and uncle and a couple of the others are heading out to the big cats. Ewan went for the alpaca and llamas. Kitcat's got the goats and bears. Blake's taking the wolves and coyotes. We'll check Betsy here, then divide the rest of the animals between the three of us. We'll be finished long before your uncle's back."
With nearly two dozen tigers and a half dozen other big cats to secure, I could believe that.
At Declan's reassuring words, the tension seeped from Stephen's stance. I'd noticed over the past month that Declan had the same kind of calming influence on the animals. "Ah, good," Stephen said. "Thanks for taking care of all that."
"Yep." Declan slipped inside Betsy's cage before I heard it unlatch. He moved toward the raccoon slowly, keeping low to the ground. She watched him advance, her eyes unblinking, but didn't cringe from his presence like she did most everyone except me, since I was the one who fed her.
I went back inside the enclosure after him, moving with not quite as much grace but just as slowly so I didn't startle her. To my amazement, Betsy allowed him to touch her stomach. I didn't really blame her—all the animals responded to him that way. And women. My solitary late-night study sessions certainly had as much to do with learning facts to impress him as they did with my love for the animals.
"See how tight this is?" Declan said. "You can feel the size of the babies. Go on, try it."
I touched her neck first, working my way down to her stomach, my hand brushing his as he pulled away. Gently, I explored the bulges under the raccoon's fur, all too aware of Declan's eyes on my face. We'd had many such experiences together, but for reasons I didn't want to examine too closely, being this close to him had started to make me feel uncomfortable.
Not that it really mattered, because apart from our work and training sessions, he kept too busy to exchange much casual chitchat. He hadn't even come to the movie with us last week because we'd been finishing up a habitat for a new tiger, and he'd wanted to make sure the place was ready for transfer the next day.
"Don't most raccoons give birth in late spring?" Stephen asked from outside the enclosure. "It's barely April. She's early."
Declan looked over at him, one of his shoulders lifting in a half shrug. "It happens." To me he added, "You feel it? At least four kits is my guess. Seem to be full term."
One of the babies wriggled against my touch before pushing back into the mass. I could imagine the curled form was about four or five inches long, but it was hard to tell. Betsy's stomach did seem to be stretched to the limit. "I'll have to take your word for it," I said.
Declan knew a lot about animals—even Josh Carey, Stephen's uncle, had turned over much of his beloved tigers' care to him—but I wondered how Declan could know this much about raccoon babies. Here at the sanctuary, our animals rarely had offspring. At first I was surprised that they neutered males when they were placed in habitats with females, but now it made a lot of sense. The point was to give abused or displaced wild animals the opportunity to live out their lives in comfort, not create more animals who could never return to the wild. We weren't a zoo, and living in captivity was never best for a wild animal.
"She'll be more relaxed once she's out of quarantine and with the other raccoons," Declan added. "By the way, Betsy's a good name for her."
I grinned. "I think it fits. Anyway, it was nice of everyone to let me name her."
"Hey, you won the coin toss fair and square." This from Stephen, who I suspected had rigged the game in my favor.
Together, Declan and I moved to the cage door, ducking outside and following Stephen down the quarantine's corridor. Stephen paused at the main quarantine door, which rattled slightly with the intermittent gusts of wind outside. "Let's divvy up the rest of the animals," he said. "I'll take the monkey house and the birds."
"I'll check the raccoons and the small cats," I put in hurriedly.
Declan gave a soft groan. "Guess that leaves me the apes."
Stephen held his hand to his heart and blinked dramatically. "That's because Gretta will do anything for you." He sniffed and pretended to wipe away a tear. "Ten years that gorilla's known me, and she still hates my guts."
"And mine," I agreed.
As far as apes went, the chimpanzees and orangutans weren't bad, but no one enjoyed coaxing any of our gorillas from their habitats and into their more secure feeding quarters. They were too independent, not to mention huge. Give me the cute little raccoons any time—and even the bobcat was more predictable. But Gretta, the oldest of the gorillas, seemed to consider Declan her mate and would do anything he asked.
Declan grinned and rolled his eyes. "Maybe I need to take a bath more often."
"Uh, I've been meaning to talk to you about that," I said, striving to keep a serious face. "But don't worry. If you don't return, we'll come looking for you."
Declan's grin became a laugh. "Thanks. Call me on the walkie if you have any trouble with Bob." His hand touched the two-way radio on his belt before zipping up his coat.
"Ah yes, Bob." The old bobcat didn't adjust well to new situations. I dragged the zipper up on my own jacket. Normally, I never used more than a long-sleeved shirt in April, but this morning I'd been glad the jacket I kept in my truck during the winter was still there.
Declan opened the quarantine door, and it was nearly pulled from his hand with a sudden blast of wind. He waited for us to emerge, then shut it carefully and headed off with a purposeful stride.
Stephen hesitated, leaning closer to me. "I had a great time last week. We should all do it again."
Warmth filled me, and I hoped my brown skin, a legacy from my Latina mother, would mask the tell-tale color that was probably seeping into my face. "Yeah, we should. It was fun." Maybe I wouldn't have to be the one to ask him out first. But why didn't I feel as excited at his attention as I'd expected?
He nodded and started away from the quarantine—only to stumble across a sharp-faced stranger in a black suit. The newcomer was as tall as Stephen but far thinner, and his eyes were too close together. He leaned into the wind, as if afraid of losing his footing. His mouth opened, but whatever he said was torn away by a gust, so I couldn't make it out.
Even standing close to him, Stephen had to yell to make himself heard, "I'm Stephen Carey."
More words I couldn't hear, and then Stephen walked back to me, his dark eyes gleaming with a challenge I knew wasn't directed at me. "It's Baxter Ross, that attorney." He spoke the word like a curse.
Before I'd come to work at Safe Haven, Stephen's uncle had filed a lawsuit against a local man in the community for using the content of the Carey's website to create a fake wildlife rescue site. The man had ended up bilking over a million from unwary donors. To add insult to injury, he'd sneaked into the sanctuary early one morning and hopped in with an aging Bengal tiger to make a video clip for his site.
"Seriously? Now?" I almost wished Cuddles had bitten the trespasser harder, instead of only giving him a playful warning. Of course that might have given this attorney grounds for a countersuit.
Stephen shot an annoyed glance at Ross. "We had an appointment, but I didn't think he'd still come with the storm. Our attorney texted and said he was canceling the meeting. This guy probably showed up hoping he could take advantage of our attorney not being here."
"Go deal with him," I said. "I'll check the monkeys and birds." There wasn't much to do with the birds except to make sure the aviary and flying enclosures were secure, but I'd want to double check that the herons and ostriches, who were in regular field enclosures, made it into their wooden shelters so they'd be protected from flying objects.
"Don't go easy on him," I added.
Stephen smiled with an anticipation I couldn't understand. This attorney had been dragging out the case for over a year now, and the quotes he'd shared with the press were at best intentionally misleading, and at worst outright lies. "Believe me, I have no intention of doing that."
He stalked toward the attorney, waving at him to follow. Well, better Stephen than me. I'd already had enough experience with attorneys to last a lifetime. I started into the wind as a tumbleweed passed. My long hair whipped around my face and my nose filled with dust. Pulling up my hood, I ran.
At the aviary, even the humid interior felt nice after being choked with dust. The place was locked down and food had been brought in but hadn't been placed in the feeders yet, as if someone had dropped the buckets mid-job. Probably when they got the call to check on the big cats. I took a few moments to dole out the food.
My phone buzzed in the pocket of my jeans. Still hefting the final bucket in one hand, I peeked at the caller ID and answered. "Hey, sis."
"Everything okay there?" Bianca asked. "You sound out of breath."
Using my knee to assist, I managed to dump the food without getting too much on the floor. "We're just having a bit of wind, so we're locking down the animals, but it should pass soon. Everything's great. Sorry I missed our call yesterday."
Bianca laughed. "You don't have to check up on me every day, you know."
At twenty-two, she was only a year younger than I was, but I'd been taking care of her since our mother died, years before Lily Perez became our guardian and we went to live at what would eventually become known as Lily's House. Keeping track of Bianca wasn't a habit I was likely to break any time soon. She was my best friend, not just a sister, and I missed her terribly. I'd almost passed up this job at the sanctuary because it meant leaving her in Phoenix. "You get that batch of pottery finished?"
"Oh, yes." Bianca practically breathed the words with her excitement. "I can't wait to show you my new stuff."
"I'm still planning on driving to Phoenix this weekend, so I'll see it all then." So far, I'd made the three-and-a-half-hour trip south to see my sister every weekend.
"Well, I have a big surprise for you! You're going to love it." She paused. "At least I hope so."
"I'm sure I will. How are you liking your new roommate?"
"She's good." Bianca's voice sounded a little forced.
"What aren't you telling me?" Since we'd aged out of the foster care system, we'd lived together in an apartment in Phoenix with some of our foster sisters from Lily's House—except for the past month that I'd been in Kingman, of course. Knowing the others were keeping an eye out for Bianca was the only way I'd been able to leave her, and I was still hoping she'd take me up on my offer to share my rented house here after she graduated from college this month.
"Nothing. She's fine. I'm just on my way somewhere right now, and traffic is being stupid."
"Oh, I see." I wasn't exactly buying her story, but a storm was coming and I didn't want her out in it. Phoenix wasn't far enough away to be missed completely. "Well, I'm hanging up then so you can concentrate. Call me after you get wherever you're going. I should have the animals squared away soon."
"Okay, but did Betsy have her babies yet?"
"Nope. Not yet. Should be soon, though. I'll let you know."
"You love it there, don't you?" Bianca said. "I can hear it every time we talk. You finally found your place."
My place, meaning a calling in life, like the one Bianca had felt from the moment she'd picked up a piece of clay at our high school. She'd been confident that I'd find something I could be as passionate about, but it never happened, not even through four years of college and bachelor degrees in biology and chemistry.
By the time I'd finished three months at the research firm where I'd been hired after college, I was beginning to believe a "place" wasn't something most ordinary folks like me ever found. Six months later, I'd quit the firm.
This job at the sanctuary had been a fluke, and I'd intended it as a short term venture until I figured out where I really wanted to end up. Yet after only the first day, it was clear why my future had eluded me before. Who would have thought working with exotic animals was an option, much less a calling? But I belonged at the sanctuary as I'd never belonged anywhere else, except for maybe Lily's House.
"You were right," I conceded. "Now concentrate on driving. We'll talk later."
As we hung up, a faint rumbling came from outside the aviary, and several birds let out loud ca-caws in answer. I was glad the aviary was built to withstand a hurricane because too many of our birds were maimed or wounded and wouldn't be safe out in this storm.
Ducking into the wind once more, I hurried past our large flight enclosures, where our non-tropical birds had already taken refuge in their wooden structures. Beyond the flight enclosures, I found the ostriches already in their shelters as well, but I had to entice the emu in. By the time I'd finished locking her down, my eyes stung with grit and I was wishing I had goggles.
Now for the monkeys, who were never very cooperative unless bribery was involved. I went inside and rattled the food dishes to attract their attention, and they came hurtling inside. Unfortunately, with the volunteer staff sent home and the rest of us securing the sanctuary, there was no food yet, and might not be any until much later, and they weren't shy about squealing their discontent and banging on the bars as I locked them in.
"Sorry guys." Once the five shelters were secure, I hurried on to the raccoon habitat, where we'd release Betsy after her quarantine was over. The raccoons were already inside their underground structures, huddled together for comfort. "That's it. Smart little creatures." Raccoons were good at self-preservation.
Only the small cats were left. The air was positively dark now, and I held the front of my jacket over my mouth to avoid breathing in the dust. This was bad—really bad. A sense of dread filled me. I hoped Bianca had arrived at her destination, or that the storm wasn't as bad in Phoenix.
The small cats were inside their underground dens, except Bob, who was prowling along the fence, letting out irritable roars that made shivers crawl down my spine. Going inside each enclosure, I pulled down and locked the wood doors over the other dens while contemplating how to get the bobcat inside his.
Even as I watched, a large piece of wood sailed past, slamming into the fence near Bob, scaring him further. I needed to secure him before he was hit by something, but with how worked up he was, enticing him to safety was going to be a challenge. Like many of our wild animals, Bob had been rescued from a Vegas animal act, and he was accustomed to being around people. On a normal day, I wouldn't be averse to going inside and calling him to me for a nice scratch—but only a crazy person would jump inside his habitat before he'd eaten, especially when he was this upset.
I was debating whether or not I had time to go for a tranquilizer gun when Declan appeared, his hair wild from the wind, curling in every direction. He looked like a powerful Norse God, stepping out of the storm to come to my aid. Without argument, he was one of the most ruggedly attractive men I'd ever met, and for the slightest instant, I forgot to breathe.
Grinning widely, he tossed me a small sack, and something heavy squished in my hands as I caught it. At least it wouldn't be me Bob would take a bite out of today.
"Gee, thanks." My heart beat oddly in a way that had nothing to do with the storm but everything with Declan's presence.
"I figured temperamental Bob wouldn't go eas—" Declan froze in mid-utterance as he stared at something over my shoulder.
"What are you—" I turned to see the entire horizon painted a dark gray, a maelstrom of . . . something heading in our direction. "Is that dirt?" I'd lived in Arizona all my life, and I'd never witnessed a sight so massive and utterly terrifying.
Declan nodded. "I think so. We'd better hurry."
Sample Chapter
© White Star Press 2016
Set Ablaze
Unbounded Series #9

THE LITTLE PORTUGUESE TOWN OF Monte Vinha was strange. I couldn't put my finger on what bothered me about it, but the feeling was in every smile directed our way, the stares that followed us down the nearly deserted streets, and even the air we breathed. Yet the quaint buildings, the rich food, the friendly people—everything appeared normal, similar to the other small towns we'd passed.
But I knew something in Monte Vinha wasn't right.
A hundred and eighty years ago, I'd been born in this country, and though I'd returned only a handful of times since after my parents' deaths, it was still my homeland. Even before London, where I'd lived most of the past century, or America, where I had spent the rest of my boyhood and early adult years with my foster father, Ritter Langton.
"It's like we've stepped into some kind of comic horror movie," my partner Kenna Murray said, the lilt in her Northern Irish accent making it sound like a question. "And they're all waiting for night to turn into psychopathic killers and chop us up into wee pieces."
"Exactly," I agreed. "And where are all the tourists? There should be more walking around. They do have a castle here."
Even though I was driving, I didn't miss the roll of Kenna's eyes. "Practically every little town here has a castle," she said. "We've passed a dozen at least." A gross exaggeration since we'd only seen four or five on our drive from the airport. "Seriously, though, it's getting late in the season for tourists."
"Not here, it isn't." Mid-September was still prime tourist season. "The sudden decline in population could be keeping them away. Rumors do travel." I glanced over my shoulder as I turned off the main street, following the directions given us at the café where we'd eaten lunch.
Monte Vinha had plunged from five thousand residents to nearly four thousand in the past five years alone. That abrupt change and the chatter our Renegade technopath had intercepted about Emporium land purchases in the area was the reason we were here. Portugal had a history of remaining untouched in our battles with the Emporium, but after a thorough reconnaissance of the town, I guessed that was about to change.
"Could just be the younger generation moving away for better jobs in the city," Kenna suggested. "And at the same time the aging population slowly dying off."
The youth in these small cities had historically left for better opportunities, but many returned later in life to take over small businesses from their parents and grandparents as the older generations retired and passed on. "If that were the case, wouldn't there be more older people here? I don't believe I've seen anyone over sixty, have you?" I'd have to check the data we'd been given to see if the population ages matched up with similar cities.
Kenna thought for a moment before shaking her head. "No, I can't recall seeing any really old people. Maybe they had a mini flu epidemic, or some kind of disease the elderly weren't inoculated for. A few hundred dying over several years might not have set off alarms until now. Either that or the Emporium has discovered the fountain of youth and is passing it along to the town, so the old people are leaving in droves for new careers too." We shared a laugh at the implausibility of the Emporium doing anything to help mortals.
Whatever was going on here, I planned to find out exactly what the Emporium was up to—and put a stop to it. That is, unless our initial report made Greggor recall me to London. I didn't fool myself into thinking that I'd been our leader's first choice for the assignment.
Only two days ago, the Emporium had slaughtered twenty of our people during a Renegade meeting in New York City, and our London cell was down five of our strongest Unbounded, four permanently dead and one missing. No, I was by far not the first choice, at least not without more backup. My abilities were extremely useful, but things tended to explode when I was around—literally. Our leader was making the best call he could with the personnel he had left. I just happened to speak the language, and as half-Portuguese, I blended in.
Kenna, by contrast, was a brilliant operative, always near the top of Greggor's list. After two hundred years of life, her fighting skills were impressive even among Unbounded with the combat ability. She spoke as many languages as I did and could lose most of her Irish brogue when she concentrated, though her red hair and all those freckles would be a drawback here without her disguise.
"Oh, wait, remember that old guy we passed in the park?" Kenna said. "He had to be a least seventy." She gave me a grin that twisted something in my gut. "Guess that takes the fountain of youth idea off the table."
I turned our rental car down a short dirt road, which should lead to our vacation rental. I'd have preferred a bed and breakfast, but a villa meant no prying eyes as we came and went, and no neighbors to run into at mealtimes. We couldn't risk Emporium agents hearing through casual conversation that we were here.
Dust billowed up the sides of the car, mostly kept out by the closed windows. A little whitewashed villa with a tiny patch of grass in the front yard appeared in the distance.
Kenna squinted through the dust. "Look, someone's waiting for us."
She checked the mirror and adjusted her long, dark wig. I could still see her myriad freckles under her thick makeup, and every one of them fascinated me.
I pulled my mind away from those thoughts. I was so far out of her league that even thinking about her that way was a waste of time. As a combat Unbounded, she was disciplined, unforgiving of weaknesses like the one that was already making my hands start to shake. I'd have to do something about the unsteadiness sooner rather than later, but I would put it off as long as possible.
I wasn't wearing a wig, but I'd grown my hair several inches longer, and let three days of beard cover my normally clean-shaven face. For an Unbounded, that meant I looked like I hadn't shaved in three or four weeks. I could pass for a thousand different Portuguese men.
Bringing the car to a stop in front of the villa, I jumped out and made my way to the narrow cobblestone pathway leading to the porch. The stocky woman sitting on a chair came awkwardly to her feet, smoothing her dress and the apron she wore over it. Her hair was still mostly dark, but her face was wrinkled by long exposure to the sun. I guessed her age to be mid-fifties.
"Boa tarde," she said with a smile, ducking her head slightly.
"Good afternoon," I repeated, slipping easily into the language of my youth. "I guess we're your tenants for the week."
"Ah, I can tell by your speech that you are Portuguese," the woman's smile grew wider, her Portuguese flavored with the accent of the Alentejo. "Welcome. I am Dona Mafalda." Dona meant missus, but as was often common, she'd used it with her first name and not her last. Hearing it reminded me of long sunny days and simpler times.
"My husband and I take care of this house for the owner," she continued. "There are clean linens on the beds and more in the cupboards if you need them. I brought bread, cheese, ham, and the other things you requested and put them in the refrigerator. Keys are on the table. If you need anything, please call the number by the phone."
She glanced at Kenna and added, "If your wife doesn't speak Portuguese, my daughter knows English, and she can call to tell me what you need. Her number is also by the phone."
"I speak Portuguese," Kenna said, her accent passable, but with a hint of her Irish brogue. "But thank you for your kindness."
"Good, good." Dona Mafalda said. "You live in Portugal then?"
"In Leria." I chose a significantly larger city farther north, one definitely not close to where I'd been born in nearby Évora.
"Ah, that's good. It's so nice to have young people here. Monte Vinha is so beautiful, but our youth don't see that. They always want to leave."
At first, I suspected Dona Mafalda's remark was a subtle jab at our youthfulness—an illusion since Unbounded age only two years for every hundred we live—but there was really nothing in her tone to indicate this, and her semi-vacant smile never faltered.
The woman leaned over to scoop up a very large cloth shopping bag. "I hope you will enjoy your stay. There are two bicycles on the back deck, a soccer ball, and inflatables for the pool. Let me know if you need anything." Tipping her body forward in a partial curtsey, she stepped past us and hurried down the cobblestone path to the dirt road.
When her figure disappeared, Kenna drew one of the guns we'd picked up at the safe house in Lisbon this morning. I did the same. Opening the door to the villa, we stepped carefully inside. The entryway opened into a large sitting room, featuring an aged floral couch, two matching chairs, a long black coffee table with a stack of magazines, and an oversized TV. Kenna motioned that she'd check out the two bedrooms, so I ducked into the kitchen. The room took quaintness to a new level, every gleaming surface decorated with hand-crocheted doilies like my grandmother had once made. No sign of danger.
Kenna met me back in the sitting room and together we headed for the large cobblestone deck off the back of the villa. She checked the perimeter, while I gazed at the glittering water in the pool. The water beckoned, promising to soothe the growing ache inside me, but I knew it couldn't. There was only one thing that could stop the ache.
"Let's bring in the equipment." Kenna returned to my side, holstering her gun.
"Yeah, right." But I didn't move to join her as she started to leave. The cobblestones, the whitewash of the house, the red tiles of the roof, and even the interior setup was very like the house my parents had owned in Portugal—the house I still owned—passed down first to my parents and then to me by a great-grandfather I'd never met.
The water in the pool undulated with a light breeze. I'd been swimming in the river with my friends the day the gardener had brought the awful news that my Portuguese mother and English father were gone. Killed in a fire on their trip to Lisbon, he'd said. That was long before I'd heard of Unbounded, or learned my parents' deaths weren't accidental.
"Blaze, is everything all right?" Kenna asked.
I turned to look at her, aware that the minor shaking in my hands had now become flashes of heat. Moisture washed over my entire body. "Of course."
But everything wasn't all right. These memories made me feel more out of control. Hopefully, nothing a swig of curequick couldn't dispel, but I wasn't going to drink it now. I can wait just a little longer. I would end up taking it because I'd never jeopardize the mission, even if drinking the curequick meant hurting myself. It was almost like a game I played at times, a deadly serious game. One I always lost.
I strode past Kenna and added, "I'll grab the computer while you sweep for bugs."
Setting up the laptop and the projector didn't take long. Soon I was staring at a large satellite image on the white wall of the sitting room, where I had removed a painting to give us more space.
Kenna came into the room with a teapot full of water. "Is there some special place that Portuguese customarily keep the matches? I was going to make some tea, but I can't light the gas burner until I find the matches. Would you like a cuppa?"
"Sounds good."
Like all Unbounded, we didn't need to eat to survive. Our bodies were continuously absorbing bits and pieces of the world around us, but we still derived comfort from food and especially the familiar. Sometimes a juicy cheeseburger helped push back my demons.
"Here." I approached her, reaching for the pot. I could see lemon rinds already floating in the water.
"Wh—" She broke off, a smile playing on her mouth. "Oh, this I have to see."
I gave a little effort, and the pot in my hand instantly heated, the water beginning to boil violently. Oops, too much.
As a roaster, my Unbounded ability was to manipulate matter in one specific way—heating. The ability was remotely similar to the talent of pyros, who could set fire to anything flammable, but my manipulation extended to any matter. I could increase the temperature of an object by touch, either scorching, boiling, or melting it. Bursting objects into flame was the most obvious part of the ability, though not the most effective, thus my nickname Blaze.
A side effect was that my skin could withstand incredible heat before it began to burn. Not that I was impervious to high temperature, but I could normally work through the discomfort and pain. The ability made me valuable to the Renegade cause, but using it excessively as I'd done meant I often ended up incapacitated and in dire need of curequick, which in turn had allowed the "medicine" a chokehold grip on my life.
Still smiling, Kenna went to retrieve the teacups and a plate of ham and cheese sandwiches made from the welcome package left by the landlady.
I set the still-boiling teapot on a hot pad and returned my attention to the map on the wall. Splashes of yellow marked the areas our intel had pinpointed as possibly being connected to the Emporium. Some of the purchases dated back over ten years, but it was the recent large purchases marked in red that had flagged our attention.
"With both the red and yellow, it means they own most of the land surrounding the city," I said.
"If the yellow really belongs to the Emporium."
Sometimes I wondered if Kenna disagreed with me just for the sake of argument.
"I'm betting it does, and whatever they've been doing here, it's been successful enough that they've decided to expand." I reached to touch the teapot again, giving it a final shot of heat because it hadn't boiled quite long enough yet.
"That's farmland, isn't it?" Kenna pointed to the red areas on the satellite image.
"According to the data, it was all vineyards and cork trees at one time. And one olive grove. But you're right. The satellite images Greggor gave us don't show trees on the new land they purchased, though there are some on the yellow areas." I paused before adding, "Cutting down cork trees? That's almost a crime. It takes three harvestings of nine years apart before the very best cork is grown. That's twenty-seven years of work and patience thrown away."
"Vineyards take time too." Kenna sat on the floral sofa, crossing her knees, her eyes still fixed on the map. "And it's difficult to cut down trees at all. So what are they growing instead that is so important? Maybe some kind of GMO?"
"Genetically modified organisms? Could be. The background I was reading on the plane says Portugal has increased their use of GM crops every year."
"I thought Europe banned the use of GMOs."
"Publicly, maybe. But most countries have them in some form or another."
Kenna gingerly tested the handle of the teapot before pouring a cup for each of us. She'd found a sack of sugar—most likely left by past vacationers—and put one spoonful in mine and two in hers. I wondered how she knew my preference, but before I could ask, she was talking again.
"Still, cutting down trees hardly seems something the Emporium would waste time on. Why not just go somewhere else? With American companies pushing for GMOs, it isn't really an agenda the Emporium needs to help along. Something else is going on. Something bad."
"Well, that's what we're here to find out." Like most Unbounded gifted in combat, she had great instincts. I would trust her even if my gut wasn't giving me the same feeling. "I already emailed Greggor a request for a population comparison with other towns to see if that brings up anything." Our technopath in London could come up with the information we needed in a fraction of the time it would take us to research it.
I gulped the hot tea and eyed the sandwiches, but my desire to eat had deserted me. I couldn't push back the need for curequick any longer without endangering my ability to function. Besides, in a minute, Kenna would see that I was suffering.
"You up for a bike ride?" I asked her. "Let's see what they have growing in their fields now."
Kenna's laughed was genuine. "Actually, I haven't ridden a bicycle in fifty years."
"Don't worry. It's like . . . like . . ."
"Riding a bike?"
I laughed. I'd spent most of the last decade largely avoiding working with a single partner. Mostly, I was sent in alone, while a team worked the same op from another angle. My goal was to complete whatever missions I was assigned until I was too damaged or too exhausted to continue, and then I'd spend weeks in my flat recovering. That meant a lot of solitary moments. It felt good to be working with a partner again.
"I'll just change into some shorts," I said. "Trifle hotter here than in London."
Grabbing my duffel, I headed to the smaller of the two bedrooms. I forced myself to wait until after I changed, my body flushed and sweating, my stomach cramping, to get the curequick from my pack. Curequick was a staple for all Unbounded regeneration, despite its addictive properties, and we usually carried it in both drinkable and injectable versions. Made primarily of sugars and proteins reduced to their most usable forms, it allowed us to regenerate at five times the rate of our already increased regeneration level. It also gave the user a pleasant buzz. The mixture had been designed by a scientist in one of our American Renegade cells, strictly formulated for use after taking wounds in combat. Unfortunately, Unbounded who used it too often found themselves victim to the severe withdrawal symptoms.
Unbounded like me.
For years, I'd told myself I was different from the new generation of Unbounded, who used curequick as a recreational drug, not as a way to heal after battle, but in the end it all boiled down to the same thing. Too many missions, too much curequick, and I was no longer reliable. The only thing left was to check myself into a certain hospital in London for treatment, and I'd be damned if I was going in that direction. No, I'd fix myself.
After this op.
It was always after the next op.
I downed the contents of a pouch, and the warmth spread through me, at first a trickle and then a rush.
I loved it—and I hated myself for needing it.
Of course, if I had been reliable and not in the habit of avoiding extended meetings because of my dependence, I would have been in New York with the others when we were betrayed to the Emporium. I might have been one of those slaughtered. Instead, I'd have to live the rest of my two thousand years—twenty-five lifetimes of guilt—knowing I hadn't been there to protect our people.
A noise at my door had me reaching for my gun, but it was only Kenna, her eyes narrowing as she spotted the pouch in my hands. "Look, if you can't do this . . . I heard about your . . . trouble."
"My addiction, you mean. It's not a problem. I'm dealing with it, okay?"
"Sure." The firm line of her jaw told me if there came a time when I wasn't handling it, she'd make sure I didn't endanger the mission.
"Anyway, right now we have a bigger problem," she continued. "I was moving the bikes out to the path behind the house, and I found something. Remember those old people we were looking for? I found another one, but he's dead."
Sample Chapter
© White Star Press 2016
House Without Lies
Lily's House #1
1
there. The boy was going to a lot of effort to help me, and my runaway girls always needed the food he donated. Unfortunately, I didn't have my car today, and I was already balancing two bags of groceries I'd purchased when I'd gone inside the store to signal Payden that I was here. So whatever he had for us would make my walk home that much more difficult.
He was already outside in the alley, waiting at the back door by the green Dumpster, his round, heavily-freckled face grinning as always. The roundness made him look younger than his seventeen years, and rather innocent.
"Hey, Lily," he greeted me, shifting the large box in his arms so he could give a friendly wave. His blue apron was splashed with something that had turned it purple, and the sagging material made him look chubby. He puffed a breath upward to blow away the straight-cut brown hair that hung like a shield over his brown eyes.
"Hey, Payden." I hooked the grocery bags over my wrists and pushed them toward my elbows, freeing up my hands so I could take the box from him. "Thank you so much."
"Got bread, bagels, muffins, and cookies today. Should last if you freeze them."
I could also see dented cans, a few vegetables that would make a fabulous soup, and a gallon of expiring milk. "This is great. Are you sure you won't get into trouble? That other clerk in there was looking at me kind of strange."
He shrugged. "Makes no sense to throw it in the trash if you're right here." He laughed. "I can always say you wrestled me for it." His smile dimmed slightly, and he waited only a second to add, "How is she?"
"Elsie's doing great. Really. The bruising is almost gone. I'll try to bring her next time, if she'll come."
His smile returned. "Then she didn't run away again."
"Nope. She still thinks whoever she's running from is looking for her, but no one's tracked her down yet. Plus, she's worried child services will find her and make her go back."
He folded his arms, looking for all the world as if he wanted to do battle for her. The expression sat oddly on his young face. "They probably would. She's better off with you."
If going back to her family or staying with me were the only options, I was the better choice—one glance at the picture I'd taken of Elsie after finding her in this very alley three weeks ago was proof of that.
I'd heard Elsie's pitiful sobs from the main street and hurried to find her collapsed on the ground near the Dumpster, which she'd apparently been trying to open to find food. Her numerous cuts were old, but not healing, and a deep black and green bruise mottled most of her feverish face. When I'd lifted Elsie up, her battered ribs showed through a gaping rip in her shirt.
That's when Payden had found us and given me that first box of expired groceries. He was a kindred spirit. Too bad he wasn't five years older. But then, even men my age seemed too young these days. All they cared about was partying, scraping by in their university courses, and more partying.
"Thanks again." I didn't tell him Elsie hadn't gone outside at all since last week when our neighbor on the second floor had seen her in the stairwell and questioned her about where she lived. Knowing would only make Payden feel bad, and it wasn't something he could change.
"You're welcome." He turned to go inside but hesitated at the door. "Hey, you should really talk to my cousin. I told you he's working at a place here in Phoenix that helps troubled kids. Teen Remake, or something. He's got connections, you know? He's dropping some stuff off for me soon. If you wait just a minute, I could introduce you."
"I don't think so. I can't betray Elsie's trust. She's been through enough." I could probably be charged for harboring a minor, and if my own family found out, I suspected they would come down on the side of the law. Well, all but my sister, Tessa, who had helped me out more than once in the past few months. Anyway, it wasn't likely Payden's cousin could do anything more than I could about helping Elsie.
"Think about it," Payden urged.
"I will."
I trudged up the alley, tripping once on an old tire someone had left in the way but catching myself before I fell. Lugging the groceries all the way back to my apartment on foot wasn't something I was looking forward to. Saffron, the oldest of the runaways who lived with me, had chosen a rotten day to borrow my car, but her job interview this morning had to come first.
Cars honked and whizzed past as I reached the main street. Downtown Phoenix was never quiet, it seemed, and today was particularly busy. The air already felt hot and dry on my face.
"Lily!"
I turned at the voice and saw Payden, but this time he stood in the front doorway of the small grocery store. A man I'd never seen before was with him, and I hoped Payden wasn't in trouble for helping me. Would they take back the groceries?
As I watched, the man pushed past Payden and stepped out onto the wide sidewalk. My heart stopped. He was a good two heads taller than Payden and handsome enough that I remembered I wasn't wearing makeup, and that my messy ponytail had to be more mess than ponytail.
"My cousin's going to help you get those to your car," Payden said, nodding encouragingly. He jerked his head to the side, as if listening to someone from behind him. "Gotta go."
The relief inside me that Payden wasn't in trouble was canceled out by the amused smile on the man's face. Without introducing himself, he reached for the box. "So, where's your car?"
His black hair was short except on top in the front, where it partially waved, arching up and then down in a way that I found compelling. His eyes, also dark, spoke of something exotic. Up close, not even one freckle marred his face, but there was a bit of a five o'clock shadow, as if he'd missed shaving today.
This was Payden's cousin? If I'd known he was this attractive, I might have hit him up for help a long time ago.
I kept hold of the box. "I didn't bring it. Sorry. But it's okay. I don't need help."
"I don't mind walking to your place. Where do you live?" He tugged again gently on the box, his bronzed arms brushing mine. I couldn't tell if his skin color came from heredity or the sun.
"Are you sure you're Payden's cousin? Because you don't look like him."
He laughed, a sound that warmed me clear through to my stomach. "People say that a lot. But we are cousins—our mothers are sisters. I just have a bit more variety in my gene pool from my dad's side."
Definitely a combination that was working for him. "Well, I'm used to carrying the boxes Payden gives me. But thank you."
He lifted the box from my arms anyway. "What kind of gentleman would I be if I didn't walk you home?"
"Maybe you just want to know where I live."
Again the laugh. "Actually, I do want to know. That way I'll know where to pick you up when we go out."
When we go out? A thousand butterflies took flight in my stomach. "Who said I'm going out with you?"
He gave me a slow grin that only increased my heartbeat. "You'll come around. Now where are we going?"
All at once, I wanted to let him help. I'd been doing this alone for so long, and I couldn't recall when I'd last been on a date—or flirted with a guy. Certainly not in the past six months.
"Okay," I said. Letting this gorgeous stranger carry a box ten blocks wasn't going to hurt either of us. "But keep up. I have stuff to do. And my roommates are waiting for me."
"Roommates, huh?"
"I have a few."
Six to be exact. Girls living on the street seemed to have some kind of internal radar where I was concerned. They appeared in my vicinity, obviously in need, and I couldn't help taking them home. Elsie, our newest addition, had been the last straw for my old roommates, but I was still trying to see getting kicked out of their apartment as a good thing. My new place was a dump, but at least the girls didn't have to hide in my room or sneak in only at night to sleep. And there were no complaints about them stealing food.
"So, have you lived here long?" I asked him.
"Five years. I came for school, but I love it here and I don't think I'll ever leave. I'm from Tucson originally. You?"
"Flagstaff. I've been here for most of three years. It's a nice place—well, not downtown so much but the city in general." I wouldn't tell him what I liked best was being away from Flagstaff and my parents. "Is your whole family here?"
"Just Payden and his mom. His dad died a few years back. That's one of the reasons I moved here, to help them out. My family's still in Tucson. I have three brothers and two sisters."
"That many?"
He laughed again, and it made me smile just to hear it. "Yeah. You have any?"
"One sister. She's here, too. Across town." Tessa didn't know I'd moved, and I was a little embarrassed to tell her. She'd warned me it would happen, but how could I have left Elsie in the street?
No, Tessa would understand, and she'd volunteer to help, if I needed her. She managed the swing shift at Crawford Cereals, our dad's factory, so our hours overlapped, and it would be easy enough to pull her aside and tell her there. If my parents got wind of it, however, there would be repercussions. They'd wanted me to come home after the college semester ended and, when I'd stayed, had barely let me continue my part-time job at the factory.
They didn't know about the girls, or that I was their only support. Now that school was out, I was thinking about finding a second job. The twenty hours at the factory weren't cutting it, and I'd already used much of my savings account.
Beside me, Payden's cousin slowed. "Hey, where'd you go?"
I refocused on him. "Sorry. Just thinking about something I have to do later." Then before he could probe further, I said, "I don't even know your name. But I can keep calling you Payden's cousin, if you want."
"If I tell you, will you go out with me?"
"If you don't tell me, I won't go out with you."
"That's not exactly a yes."
"Nope." I gave him a slow grin.
"Okay, my name is Mario Perez."
An unexpected laugh burst through me. He didn't look like a Mario Perez. "Mario? You mean like the game?"
"No way, you play video games?"
"Of course I play video games." Games were one way to connect with the girls, so I learned to play, and sometimes I even enjoyed it.
"Well, that's really my name. I'm named after my grandfather who came from Spain."
Europe. So that explained the olive skin and exotic features. "You don't look like a Mario." I studied him more closely. In the video game world, Mario was short and, well, a cartoon.
"My middle name is Jameson," he offered. "But only my mom and my aunt call me that. Everyone else calls me Mario."
"Okay. I'm sure there's a story behind that."
He grinned, and once more that strange heat curled through my belly. If he asked me to go out again, I was definitely saying yes.
"My mother named me, but she changed her mind about calling me Mario after the birth certificate was filed and began using my middle name instead. But my dad said that if Jameson was the name she'd wanted, she should have put it first." He laughed. "It's become a friendly little tug-of-war between them. Basically, I've learned to answer to just about anything."
"Sounds fun," I lied. Not if their wars were anything like the ones my parents waged. Those always sent both Tessa and me running for cover. "You do look more like a Jameson to me. But maybe I'd better pick something safer. Like MJ." I regretted the words the minute they escaped my lips because MJ didn't fit him at all.
His grin grew wider. "A nickname. Does that mean you'll go out with me?"
I was prevented from responding as a motorcycle roared by, and when I could hear again, the moment had passed. I jerked my head toward the four-story apartment complex. "That's where I live. I can take it from here."
"I don't mind walking you to your door."
As long as it was only to the door. With seven of us crammed into the one-bedroom apartment, I had no idea what to expect of the inside. I'd given the girls chores, but this early most of them would still be in bed, except Saffron, who was at her job interview, and the two sisters I had guardianship over, who were in school.
"It's on the fourth floor," I warned, "and there's no elevator."
"Of course there isn't."
He'd obviously taken in the peeling paint, the planter boxes filled with weeds, and the litter on the ground. But it was cheap, and the owners didn't mind the girls "visiting" me. Or at least as long as we didn't make too much noise or come in large groups around the other tenants. Mostly, the place was so run down that they were eager to accept just about anyone.
I hurried up the four flights of open stairs, and Jameson wasn't puffing hard as he kept up. That was a good sign. But the closer we got to my apartment, the more worried I became. I had a lot to hide, and maybe thinking I could date like a normal person was crazy.
Why did Jameson have to be so incredibly yummy?
He followed me down the inner corridor, where I paused in front of my door. "This is it," I announced.
He waited expectantly, but there was no way he was carrying that box inside, not when I could guess what was waiting. And I'd have little time to clean before I rushed to my four-hour shift at the factory this afternoon.
A tiny tendril of moisture curled down from Jameson's temple, and even that was sexy. His dark eyes met mine. "So, Lily, will you go out with me? Payden says you're my type."
The door in front of us whooshed open, revealing Halla, a sixteen-year-old with blond hair so short she reminded me of a marine. She also had a penchant for army camouflage and tank tops, which added to the impression. Halla was tiny, though, mostly from malnutrition, so her tough act didn't carry much weight, but we were working on getting her what she needed.
"Elsie's on the roof again!" Halla blurted excitedly. "She was just sitting out there on the balcony and then bang, up she went."
"Oh, no." I darted a worried glance at Jameson. Forget about yummy or dating; I wished he'd leave.
Another face appeared behind Halla. This time a tall black girl who was only fourteen but looked at least eighteen. Ruth had shoulder-length hair that I usually plaited in tiny, meticulous braids, although today it was a frizzy mess under a baseball cap. She was model gorgeous, but she always covered her lithe figure in too-large clothes to hide any trace of femininity. After what she'd been through, I didn't blame her.
"I told you we shouldn't let anyone up there, even with you," Ruth said. "Elsie thinks none of the rules apply to her."
She had it wrong. I was pretty sure I knew what had spooked Elsie. I pushed a sack at each girl and reached for the box. "Sorry," I told Jameson. "Gotta go."
His eyes went from me to the girls and back. "You need some help?"
"No. Elsie will only get hurt if she thinks you're here for her."
"Here for her? Why, what's she done?" A crease marred his forehead.
Great. I'd known his following me home like a Boy Scout was a bad idea. I yanked the box from his unwilling arms and shoved it at Ruth. "Nothing. Goodbye, Jameson. And thanks." I pushed past the girls and entered the apartment, leaving Ruth to get rid of him. She was a protective mother hen, and she'd know his presence here was dangerous.
"So no nickname?" he called after me.
I didn't answer. What had I been thinking? Any kind of a romantic relationship now was completely out of the question. I had to think of Elsie and the other girls. Two of them had already tried to kill themselves.
The balcony ran the length of our apartment, which meant the living room and the bedroom, but the ladder that led to the fire escape and up onto the roof was located on the living room side. I stepped over blankets and backpacks and other strewn belongings on my way across the tiny living room, where a lump told me one of the girls was still sleeping. I kept walking a few paces until it dawned on me that I had no idea who the lump might be. Elsie was on the roof, Saffron at her interview, Ruth and Halla were here, and the other two were in school. I shook my head. I'd have to deal with whoever it was later.
It was my fault Elsie was on the roof. One night I'd climbed up in search of privacy, and when a couple of the girls had come looking for me, I'd answered their calls. Before long, all of us were up there.
Now it had become almost a nightly ritual for whichever girls were home, a place where we could talk in the dark with only the stars as witnesses. I'd learned more about their lives there than anywhere else. Except for Elsie, who never talked but would sometimes reach out and clutch my hand.
The rules were that no one could go up without me because while the roof was large and barely slanted, we were on the fourth floor and some of the girls were still recovering from substance abuse. A couple of them also had quick tempers or were big jokers and as of yet didn't understand things like gravity and permanent consequences.
I jumped on the chair and climbed the ladder, easing over the edge on my hands and knees for a few feet until I reached the almost flat part and could walk upright. Elsie wasn't in plain view, but I found her hiding behind several air conditioning units that were already working overtime. Her forehead was pressed to her bare knees, and her long hair splayed outward in a wild, tangled mess, looking dark against her pale skin.
"Hey," I said, sliding into the empty space next to her.
She looked past me before replying, her brown eyes deep and unrevealing. "Is he looking for me?" The throaty words were full of dread.
"Oh, honey. No. Never."
She gave a little sob and pushed into my arms. At twelve, she was the youngest of the girls, and with how beaten she'd been when she arrived, the rest of us felt protective toward her—a good thing, or Halla and Ruth wouldn't have even noticed she was on the roof.
"Who is he?" she said after a few moments.
"Payden's cousin. He helped me bring home some groceries."
The remaining tautness in her body eased. "Good."
"Is there something you're not telling me?"
Elsie pulled away and nodded. "Yesterday when everyone was gone, I was on the balcony and I saw a little cat out in the parking lot. I thought I'd just go down to pet him for a minute and see if he was hungry, but that guy downstairs saw me and followed me, so I ran around the block and snuck back in." Elsie's teeth clamped down on her lips. "It was like he knew something and wanted to ask me more questions." Tears filled her eyes, spilling over when she blinked. "I won't go back. I'd jump off this roof before I'd go back."
Terror clutched at my chest. "No, Elsie. That's not going to happen. We'll find a way. Once I graduate, it'll be different. You'll see."
Changing my major twice now seemed ridiculous. The nursing classes had come in handy when Elsie arrived, but I should have pushed on with the business degree my parents had wanted—or at the very least avoided the year deviation into psychology. I could have finished by now, and have a good job cutting paychecks and balancing books at Crawford Cereals, even if it was a job I knew I'd detest. At this rate, I'd be an old woman before I graduated and had a job with enough money to do my dream work of helping lost girls.
The terrible irony was that I had money—a lot of money—just out of reach. An inheritance left to me by my grandfather, who'd founded Crawford Cereals: a half million dollars and monthly payments thereafter. But I had to be twenty-five and married, or thirty if I was still single, to access the funds. My parents had means, but convincing them would be impossible.
I needed to find a way to become legitimate, so the girls could get health and dental coverage and other benefits, but I didn't know where to begin. Risking that Elsie or any of the others might be sent back to the horrible situations they'd run from was not an option. At least with me, they didn't have to prostitute themselves or endure abuse by the very people who were supposed to protect them.
"Thanks, Lily."
At Elsie's soft words, the fear in my heart melted. I would make it work. Somehow.
Until I did, gorgeous and witty guys like Jameson were a distraction I didn't need.
Sample Chapter
© White Star Press 2015
Times Nine
A Short Story
CHAPTER 1
LINDON STEPPED OFF THE FIVE o'clock shuttle with that look in his eyes, as he had every so often since their marriage nine years ago, but Maddy wasn't putting up with it. "No," she said before he could speak. "The answer is no. I won't do it."
His gray eyes glinted like fluid steel, and his beard-shadowed face hardened. He shrugged off the long white jacket he wore to work at the lab each day, tossed it into the cleaning unit embedded in the wall inside the front closet, and put his arms around her rigid body. Maddy watched over his shoulder as the shuttle flew away into the warm California night air and the automatic door on their private port slid shut.
"You know I can't," her voice was softer this time but still resolute. "Why bring it up again?" It had been a year since his last plea, and she'd hoped he had resigned himself to her decision. Each request stole another slice of her determination.
"Hear me out. It's different this time."
The suppressed excitement in his voice made her stare. He seriously expected her to change her mind. "We've been through this," she said. "You knew about it before we married. How many times are we going to revisit the issue? Besides, you always accepted Stewart as your son. Why do you need another child?"
Lindon sighed as he released her, a hand running through his longish brown hair. His unruly, casual look was one of the things that had most attract her to him when they'd met at an earth preservation rally over a decade ago. "I guess I thought you'd change your mind, or that your so-called biological clock would convince you to try again."
"Well, I'm thirty-eight and it hasn't ticked once." The words were a lie. She wanted Lindon's child, had dreamed about it for years. But always looming in opposition was the terrifying memory of how her body had reacted when she was carrying Stewart.
She'd been a young twenty-two and in her first marriage, an ill-fated one to Phil Jacobs, Stewart's father. After a brief week of happiness following conception, she learned the rare genetic deviation that caused her to be allergic to almost everything was also rebelling at the baby's presence. She spent the next six months in bed—in violent, agonizing pain. Fearing for her life and having little hope for the baby, the doctors urged abortion from the third month, but Phil cajoled, begged, and even threatened her with a court order to make her continue the pregnancy. In the end, after seeing her son on the ultrasound, Maddy knew that ending the pregnancy would break her heart far more than Phil ever had, but she also knew that choosing not to abort would cost her life.
So she prepared to die. In her darkest moments, she cursed Phil for wanting a child more than he wanted her.
When her body went into cardiac arrest almost three months before term, no one was more surprised than she was when a team of physicians were able to save both her and her son.
There was no saving her marriage. She couldn't forgive Phil for his indifference and lack of support, and he couldn't forgive the fact that she loved Stewart more than she had ever loved him. They were divorced within the year.
Her nose twitched. I must look at the air filter, she thought with a remote part of her brain. Something must be caught in it. I don't want to have a reaction.
"Let's adopt," she said to Lindon. "What about the orphans from the Moon colony? I saw them on the vidscreen yesterday. We could petition to—" She broke off at Lindon's impatient grunt.
"I don't want to adopt," Lindon said. "Not yet anyway. I love you, and I want a child who looks like you—like us."
"You want to pass along your genes you mean." The words would hurt him, but she was feeling too wounded herself to care. Maybe if Lindon hadn't been one of the most renowned research gynecologists in the world, he wouldn't be so obsessed with making her body do what he wanted. "Well, he'd have my genes too—do you want to condemn him to that?" She turned from his stare and gazed through the transparent wall that looked out over the ocean behind their house. She loved the location, and she walked on the beach at least once a week, even if it meant wearing a film of Protect-a-Skin. The Skin was thin enough that she could feel the sand between her toes.
"You know we can make sure our child doesn't get that gene. Besides, Stewart doesn't have allergies."
She whirled on him. "Leave Stewart out of it! The real issue is me, and you know it. This time I could die. The doctors said there was a ninety-nine percent chance of recurrence—your own testing confirmed that. And don't give me another spiel about medical advancements. You and I both know they won't make a difference. Not enough of one anyway." She turned away again, walking toward her office with long, angry strides.
"Maddy, just listen!"
But she couldn't. Would he finally dissolve their marriage now that she couldn't give him what he wanted? The thought distressed her, yet there was also relief. The sword that had hung constantly above her head would fall and pierce her heart, but she would live on. And there was always Stewart.
He caught up to her and put his hands on her shoulders. Strong, warm hands that were usually comforting. Today they felt cold.
"Maddy, honey, I know how pregnancy was for you. I also know you want another child as much as I do. That's one of the reasons I've been working so much overtime the past couple of years."
Maddy turned slowly, drawing her brows together tightly as she studied her husband. What did his work have to do with their having a baby?
His hands dropped to his side. "A month. Only a month," he said into the silence. "It won't take nine."
She smirked. "Only a month? To have a baby? Well then by all means, let's have two. Or maybe six."
He ignored her flippancy. "I've done it, Maddy. It's taken me a decade of hard work and a hundred false starts, but I've done it! Dan and I have tested it over and over and it works. We can have a baby in one month."
The laughter died in Maddy's throat. "That's what you've been working on?" She felt a level of betrayal that she couldn't even name. Before their marriage, Lindon and his team of talented specialists had been given a government grant to study the issues of aging and metabolism. But neither subject was related to pregnancy—or so she had thought. Lately he had been more involved in his work, and it bothered her that he'd stopped talking about new discoveries that he'd once been so eager to share.
"Well, it wasn't the idea we started with," Lindon said, "but about eight years ago, we realized that our research into metabolism could have other implications." He paused, his face flushing a dark red that told her more than words how much this meant to him. "At first I didn't want to hope. But I'm sure now."
Maddy's sense of betrayal was fading, but she couldn't find her voice. Stewart had been her miracle; she had never expected another.
Lindon's smile was hesitant. "One month is different than nine. For one month we'll be able to control your symptoms."
She hated the way his heart seemed to be in his eyes. Or was that her heart? "Only one month? How is that possible?"
He dared to touch her again, his hand closing around hers. "We've come up with a drug that increases the metabolism. During the early twenty-first century similar drugs were used for weight loss. They achieved quite a bit of success, despite the side effects."
"Side effects?" Maddy stiffened. "I have a deadline. I don't have time for nonsense." Pulling from him, she stalked down the corridor to her study where her computer waited blankly.
"Maddy!" Lindon called, but she didn't falter.
She sat on her high-backed chair made of the finest black synthetic leather, the kind that cost ten times more than the real thing and that wore even better. Seven years old now and it still looked new.
One month? Side effects? She knew Lindon wanted a son, but that he might ask her to risk her health with an experimental drug was beyond belief. He wasn't like Phil—or so she had thought.
"On, computer," she said tersely. The oversized screen on the wall sprang to life exactly where she had left off a short time before, but she didn't begin speaking the code that would eventually become part of a new architectural program she was designing. Her expression reflected from the dark glass, pursed lips and narrowed eyes full of—fear?
Lindon drew up another chair and sat close, resting a hand on her knee. "Don't be angry, honey. Listen to what I'm saying. There are no serious side effects with Nonomine—that's what we call the drug. Absolutely none. We've done the tests on animals, and we've had no lung failure, brain hemorrhaging, or any of the other problems that marked our experiments with other drugs. Nonomine has mild side effects, to be sure, but nothing we can't easily handle. And this isn't the only application. We believe low dosages will extend quality of life, if not add years to life expectancy. It's really two sides of the same coin. Enough helps the body remain stronger for longer. More speeds it up, spending the years faster. It's a matter of dosage for the purpose we intend."
A compartment in the wall opened, triggered by her sitting in the chair, and a tray with her favorite foamleaf tea, one of the prime exports of the Zeppay Moon Colony, came within reach. From habit she took the steaming mug and set it on the side table next to her chair, the aroma of rich earth filling her nose. Her mouth watered, but the action did nothing for the sudden dryness in her throat.
"Three years ago we got permission to start limited testing on humans," Lindon continue. "We now have thirty-four babies whose gestation period was slightly less than one month. In each of the test cases, the mother's metabolism returned to normal after the births. Four of the mothers had twins, born three to five days early, and in five cases, the mothers actually went through the drug program twice and had two pregnancies within an eight-month period. There is no abnormality in any of the children, and according to Dan, they are developing as well as or better than children who are gestated normally. I'm not on that end of it, but Dan assures me it's true. The point is we now have thirty-four children, each born in one month with next to no complications during or after pregnancy."
The dryness in Maddy's mouth deepened. Her heart pounded in her ears. Hope was sometimes a deadly thing. "Isn't the speeded up rate of growth dangerous for the baby? And the mother?"
"Actually, our data indicates that it's less risky for both fetus and the mother. You see, the mother actually is nine months older. She has aged just as she would have in any other nine months, but with less danger of falling, of being exposed to diseases, stress, etc. And the baby is less likely to be strangled by the cord or be damaged by a host of other internal accidents simply because he's in the womb a shorter time. In the end, it's actually safer to have your baby with Nonomine."
"Yet the woman is still nine months older. She's lost eight months of her life. Most women I know don't want to lose a day, much less months."
"But her body hasn't been through all of the stress it would have in those extra eight months. She feels the entire strain of pregnancy, of course, but not all of the outside influences she would normally endure during those nine months—heat, tension, gravity, even cosmetics use—that add to the aging process. With these things out of the picture, we figure that it won't really shorten a woman's life all that much, and when it's over she'll have her baby." Lindon fell silent, his eyes holding hers, compelling, pleading.
She sighed. "Why didn't you tell me about this before? Why today? Why not three years ago?"
"Next week Stewart is going to stay with his father for the summer. And we have an opening for a potential mother. I've wanted to tell you, even at the risk of losing my grant, but not until I was absolutely sure it was right for us. I didn't want to get your hopes up, and every time we talked about it before, I really didn't have all the answers. I feel I do now. Please, just think about it."
She looked away. He had been preoccupied of late, but she hadn't questioned him, fearing that he would bring up the possibility of having a baby and that she would have to say no.
"You said there were mild side effects," she said, staring not at him but at the foamleaf tea. How did it get in her hand? She couldn't remember picking it up. "What kind?"
Lindon leaned back in his chair, slipping into what Maddy recognized as his teaching mode. "Swelling mostly, and some leakage of amniotic fluid because of the rapid increase in volume, but we've found a way to counter both problems. For safety, the women have to live at the clinic during the month so they can be monitored. That's why I thought it'd be good to do it when Stewart is with his dad, though he can certainly visit. I—I've even had special air filters installed, like those we have here, and the women aren't allowed to use any sprays or perfume that might cause allergic reactions."
Because of me, Maddy thought. Lindon might not be aware of it himself, but she understood that the direction his research had taken was entirely because of her. "What about people with my condition?" She saw the hot flare of hope in his eyes and the look seared her.
"Ten of the women have had previous difficult pregnancies similar to yours, though only two cases were as severe. It was hard to find even that many, but I insisted on including them. There was no use in discovering something that wouldn't also help those who really need it."
"And?"
His smile grew large. "Each came through well. One of the mothers with allergies like yours gave birth last week and the other one today. It was incredible!"
So that was why he'd approached her now. Two women like her were new mothers because of his work. He wants it to be us. "But the sickness—"
He leaned forward again, his eyes bright. "It seems Nonomine has the good side effect of stifling the normal sickness in pregnancy, and it works for cases like yours that are normally resistant to medicines. In fact, those two particular mothers only had difficulties with sickness during the last week of the pregnancy." He shook a finger. "One week!"
One week of agony. Would it be worth it? In her mind Maddy saw Stewart as he had been when they had finally placed him in her arms, so tiny, helpless, and all hers. An unexpected rush of warmth overwhelmed her.
There were tears in her eyes as she looked up at Lindon. "What's a week?" she said softly.
He smiled in triumph and held her face between his hands. His touch was gentle. "You won't regret it, you'll see," he said.
But Maddy already knew. Heaven help her, it had been worth it before. Almost dying had been worth Stewart. She couldn't explain it, not even to herself, but it was true.
Sample Chapter
© White Star Press 2015
The Takeover
Unbounded Series #5

THE CLICK OF MY RED stilettos echoed faintly in the long hallway. The ridiculous shoes were completely unnecessary, in my opinion, but Stella was in charge of disguises, and she'd insisted.
"We want the guards looking at you, Erin, not at your credentials," she'd said, grinning as I tried to balance on what felt like stilts. I comforted myself with the very real possibility of using the pointed heels as a weapon.
Stella was right. The guards' eyes had been too busy with the curves of my legs under my tight skirt to do more than barely glance at my Homeland Security ID. A good thing, since the identification wasn't real. They should have called to verify, even though the main office had advised them of our upcoming arrival. Just in case they did check, Stella had tapped into their communications network and was ready to give them the fake approval code she'd provided when she'd set up the meeting yesterday.
I was more worried about running into an Emporium hit team than dealing with Homeland Security. Compared to the Emporium, getting the best of the US government was child's play.
We'd known we would have to pass through a full-body scanner when we'd entered this secret facility outside Dallas, so the weapons and communication devices we carried were disguised as ordinary items.
Not to mention my shoes.
If the Emporium showed up, Ritter, Dimitri, and I might need everything we'd brought to break Shadrach Azima out of here. He was a traitor to us, but leaving him in captivity any longer, now that he was finally out of Islamic hands, wasn't an option. He was still a Renegade, and we wouldn't leave him for the Emporium or the American government to experiment on.
Dimitri, our healer, was dressed as an aging, gray-haired doctor, complete with a white lab coat, a stethoscope, and a medical bag in hand. I didn't personally know any medical employees who wore white coats into a facility, rather than donning them there, but again Stella had insisted. The broad, normally dark-haired man fit easily into the role, and the guards had given even less attention to his forged credentials as a world-renowned geneticist than mine. At over a thousand years old, Dimitri had forgotten more about medicine than mortal doctors had time to learn.
Only Ritter, unconvincing in his nerdy, Clark Kent glasses and his long-sleeved, white dress shirt buttoned far too high, caused the Homeland Security agents nervousness. He towered over everyone, moving with an animal-like stealth. His longish dark hair was hidden under a light brown wig that slicked back behind his ears, and his black eyes were now blue with special contacts, all of which was supposed to hide his real identity but still couldn't mask the killer inside. This was probably why the guard accompanying us down the hallway tracked Ritter with an alert expression and his hand close to his weapon.
"Their ability to heal is miraculous," said our guide, Dr. Tina Hartley, a middle-aged woman in a white lab coat similar to Dimitri's. Her rich, brown hair was pulled into a thick bun at the base of her neck and was her one great beauty. Nothing else about her stood out—except her thoughts. In the mass of whirling emotions that filled her brain, she wondered if our visit would set her schedule back far enough that she would be allowed to work overtime. If so, she'd use the extra money to put toward her dream trip to Paris, where she'd meet a sexy man who wouldn't scorn her three college degrees and would write her poetry and run his fingers through her hair. The man in her thoughts looked a lot like Ritter, minus the shirt and glasses. Her imagination of him shirtless didn't begin to approach reality.
"I've read the reports," I said, though I hadn't—not the real ones. Despite Stella's technopathic abilities, we hadn't been able to hack into the reports, which weren't kept on any network connecting to the outside. Our Renegade cell's alliance with the US president had allowed us access to the official reports he'd received, but a note smuggled out of this facility had proven our suspicions that the president wasn't being told the entire story.
Either that or we were being set up—which could very well be the case. Our enemy, the Emporium, was as eager to get their hands on us as they would be to retrieve the so-called "patients" who were detained at this facility. Three months ago in mid-January, the president's announcement of Unbounded existence rocked the world, and things had been heating up ever since. We'd need to work harder to make sure the Emporium didn't end up on top when the dust finally settled. Succeeding was the only way Renegades could save mortals and humanity.
The doctor arched a brow, nothing of her scattered thoughts showing in her face. "The reports are not exaggerated. In the two weeks they've been here, they've pretty much decimated everything any of us know about medicine." Her voice took on a note of excitement. "They might even be the key to the problem of aging."
I glanced at Dimitri, whose only reaction was a slight pursing of his lips. His centuries-long study of the Unbounded gene had yielded no result in making mortals Unbounded. Theoretically, mortals who were direct descendants of Unbounded and had enough of the unique code in their genes could Change with scientific manipulation. But the theory had thus far remained unrealized, and other Unbounded researchers, also gifted in healing, agreed that mortals would remain just that—mortal.
"Good thing they live so long," I said, making my voice cold. "Plenty of time to figure it out."
"Yes. Two thousand years, and they age only two years for every century. It really is amazing." Hartley paused before a set of double doors in the hallway, swiping a card through a reader. "We have you scheduled with the Iranian, as requested. We've turned off the sound recordings, but we will, of course, leave video on during your interrogation." She pushed open one of the doors and motioned us into yet another generic corridor.
"Of course." I didn't for a minute believe they weren't recording, not after faking the reports to the president. At least Stella's faked request from Homeland Security to interview the Iranian could not be ignored. This facility was maintained by Homeland Security, and Homeland supposedly had oversight of the work these doctors had conducted this past month since retrieving the Unbounded detainees from the Moroccan government.
"Iranian, American, Russian," Dimitri said with indifference. "Doesn't matter to me. I'm just interested in examining any of them."
Hartley's eyes strayed to Dimitri. "With all your research into human mutation, I expect you are especially interested in their limb regrowth and how we might transfer that ability to the general population."
Dimitri nodded and smiled. "Yes, indeed. I understand that all of them fully regenerated after the explosion in Morocco."
"They did regenerate beautifully. However, we have seen the need to experiment further."
A rush of silent emotion from Ritter caught me by surprise. His control was generally tight, even with our usual mental connection, but I understood the lapse because I shared his anger. We were accustomed to the Emporium Unbounded experimenting on other Unbounded, but this was the first time mortals were involved. Previously, Hunters, castoff descendants of the Emporium, were the only mortals aware of us, and they tended toward brief torture followed by hasty execution rather than experimentation and prolonged agony.
"Oh?" Dimitri's excitement sounded real. "Do you have a regrowth in progress now?"
Dr. Hartley shook her head. "Not at present. However, while you interview the Iranian for whatever information you feel he is withholding, I will talk to my supervisor. He might be able to arrange something for today." She gave him a smile that made her face slightly more attractive, but her mind registered guilt. Hartley may believe experimentation was necessary, but the morality behind it was another story.
"I don't believe I read about any regeneration experiments," I said.
"Some of our regenerations may not have been adequately detailed in the current reports," Hartley explained. "We have to be sure what we're seeing isn't just a fluke. So, naturally, we're repeating some experiments before we report our findings."
Someone was obviously keeping secrets about what was going on in this facility. No wonder Shadrach had been desperate enough to contact us. I only hoped the additional information he'd hinted about in his message was real and not a lie he'd concocted to make us come for him faster.
The doctor regarded me with expectant eyes, so I said, "I'm sure our superiors at Homeland Security would be grateful for a firsthand account of regeneration." Our superiors, meaning hers and mine. "That's why we employed Dr. Jude"—I dipped my head toward Dimitri—"to conduct his own brief examination of the patient and to give his opinion on the progress here. Anything you can do to facilitate that will be appreciated. Even if it takes us all evening."
Hartley's smile widened, and I didn't have to push to see the dollar signs in her mind. She thought her trip to Paris was almost a done deal, but after today, I could at least guarantee that she wouldn't be fantasizing about Ritter. She might even lose her job.
Pausing before the single door, Hartley swiped her key card again and pushed down on the handle, this time preceding us but stopping just inside the room, blocking our entry and our view of the occupant. "Hello, Mr. Azima," she called. "I hope now is a good time for the interview. The visitors I told you about yesterday have arrived."
Interview not interrogation—apparently the doctor knew how to spin a story.
"Would it matter if I said no?" Shadrach's English held more than a hint of accent, which told me he was under great stress. After four hundred years, he spoke many languages flawlessly.
My mind reached out to Shadrach's, but his barriers were in place, and much stronger than any I'd seen in a non-sensing Unbounded except for Ritter and Dimitri. No use expending energy to get through it—not yet.
"Now, now, Mr. Azima." Dr. Hartley gave an amused chuckle, and I felt irritated more by her patronizing tone than I had by her fantasies of Ritter. "You know what we're doing here is for the good of all."
"The same has been said throughout history by all those who use human suffering to their advantage," Shadrach replied without emotion.
Hartley stiffened and more guilt filled her mind, but Shadrach's tone became conciliatory. "Never mind, dear. Of course I'll see them. I know you are just doing your job."
Dr. Hartley turned to us, her smile now fake, her eyes narrowed and upset. "Please, come in." She stepped farther into the room, holding the door open with one hand as we filed inside. The guard waited in the hallway. Ritter placed his hand next to Hartley's, giving her a smile to indicate that he'd hold the door. Hartley was so entranced, she didn't glance twice at his hand or see what looked like a piece of gray eraser that he pressed under the control pad outside the door.
Shadrach stood in front of a new-looking leather couch, his feet shoulder length apart, his arms hanging loosely at his sides. I'd expected to find him abused and underweight. But he was much as we'd seen him last—physically in his late thirties, more beautiful than handsome, and elegant with straight dark hair, deep brown eyes, and a sensuous mouth. His dark skin had a healthy glow that stood out clearly from the drab green scrubs he was wearing. Only in his eyes did I see a hardness that hadn't existed before, a hardness that four centuries hadn't succeeded in placing there before now. How much of his suffering came from witnessing his mortal son's murder by the Emporium in Morocco and how much derived from his internment here, I might never know.
He showed no signs of recognition, except for meeting Dimitri's eyes a fraction of a second longer than a stranger might. Shadrach was also a healer, and the two men had worked together in Africa years ago. Shadrach was one of the best, Dimitri had told me. Being a guinea pig for procedures that were far behind Unbounded advancements must have been particularly trying for the Iranian.
"Hello, Mr. Azima," I said for Dr. Hartley's benefit. "Thank you for meeting with us. I hope this won't take long, but the government does have a few questions about your involvement with the events in Morocco."
He sighed without meeting my gaze. "I don't suppose they'll ever get tired of asking, but my answers won't change. I had nothing to do with the attempt to sell plutonium to insurgents in my country."
That wasn't exactly true because Shadrach had tried to trade the recovered plutonium to the Emporium for his son's life. In true Emporium fashion, they'd murdered the son anyway. No thanks to Shadrach, we'd still managed to retrieve the package and save millions of lives.
"Well, enjoy your visit," Hartley chirped. "I'll come back when you give the signal to the camera." She indicated the guard. "Let Murphy know if you need any help. He'll be waiting in the corridor." She nodded at us, her eyes lingering too long on Ritter before escaping into the hallway.
For a brief moment, as the door closed between us, I felt a surge of unease, knowing that we were locked inside that room every bit as much as Shadrach had been for the past month.
Ritter went right to work, opening the laptop he carried. The device was supposed to record our interrogation but would actually connect wirelessly to the camera in the corner of the room. This would allow Stella, who was at our safe house in San Diego, to remotely follow the wires back to the computer and access not only that camera but the entire security system located on their internal network. Fortunately, this was the US government we were infiltrating, not the more advanced Emporium, so we'd been able to ascertain what technology they were using and didn't need to plug one of Stella's devices physically into their network. The laptop would suffice, but it would take some time.
Dimitri had already approached Shadrach, and both men were now seated on the couch, Dimitri listening to Shadrach's heart with his stethoscope. In reality, it was the hand on Shadrach's back that was doing the real work. Dimitri would be using his ability to see into Shadrach's body, to trace every vein and feel every organ.
I allowed my gaze to wander over the room, or suite, actually. On the wall was a flat screen television, and past this a bed sat next to a set of weights. A small kitchenette nestled in the far back corner, and the single door there must lead to a bathroom. Everything appeared clean and new.
Shadrach followed my gaze. "They let us into a common area twice a day to interact with each other."
"You mean the other patients?" I wanted to say Emporium agents, but I was sure the doctors were still recording.
"Prisoners," Shadrach corrected, distaste radiating from the word. He didn't say more, yet as he met my gaze, I saw recognition there. He knew me underneath the putty, the brunette wig, and the shiny red lipstick. He'd helped me once, healing my exhaustion when I'd needed rest, and despite his betrayal, I cared for Shadrach Azima. Trying to save his mortal son was a goal I understood, even if he'd let his desperation endanger us all. He should have known the Emporium better, that they wouldn't reward him as promised. Then there was the whole argument of whether or not the life of his son balanced out eight million lives being targeted in Israel. Or far, far more lives. Because the Emporium would not rest until they had complete control, no matter how many mortals died. Like Shadrach's son, mortals were only a subspecies to them. Expendable.
"Okay." Ritter stepped closer to the couch, placing the laptop on the coffee table. "It's working. You can talk freely now. Stella has control over the cameras and the sound."
Apparently satisfied with his examination of Shadrach, Dimitri shook out earbuds from a container in his medical bag and handed one to each of us. They looked like replacement tips for his stethoscope but in reality would connect us to Oliver, who was outside waiting for us in the van. I didn't actually need the earbud because I could use my ability to communicate directly to his mind, but Oliver hated me in his head, and I had to admit that his self-centered mental world was not one I had the least interest in visiting. Besides, if the Emporium happened to be near, it paid to keep our mental shields in place.
"This is the plan," Ritter continued for Shadrach's benefit. "There's a ventilation shaft in the hallway off the kitchen here, so we just have to make it there and follow the path to the roof. We've already dropped equipment there that will allow us to rappel down the building. Then it's only a matter of making it to the breach in the fence that we prepared last night. With Stella controlling the cameras, it should be easy to avoid being spotted. Your door lock is completely self-contained, but we have plans for that."
There was a touch of frustration in Ritter's manner at the simplicity of the plan, though he'd been responsible for the details. The Unbounded gene in our bodies made it so we preferred a head-on confrontation, and for someone with the combat ability like Ritter, skulking around in ventilation shafts went against all instinct. But he'd stick to the plan. Because getting Shadrach to safety and finding out what he knew was the most important thing. We might still run into problems, even with Ritter's close attention to detail, and that's why there were three of us—in case something went wrong.
"No," Shadrach said, his sharp tone stopping Ritter in mid-stride to the locked door. "We can't. Not yet."
I arched a brow. "Hey, you're the one who contacted us. Remember that cryptic email sent to our bogus chat group?"
"I meant we can't leave without the others," he said, coming to his feet.
We all stared. "You mean the Emporium agents? The people who tried to kill us in Morocco?" The people who murdered your son. But I didn't say that last part aloud.
"We can't leave them." Shadrach shook his head, his face looking suddenly ill. "You don't know what it's like here. They cut off my arm last week just to see how long it took to grow back. They put out one guy's eye. Oh, they're kind enough to give us morphine. Except for the guy they electrocuted to death. Yes, electrocuted. The guy they froze also didn't have any painkillers. They wanted to test his tolerance for cold." Shadrach swallowed noisily in the abrupt silence. "Those are only the highlights. They're far worse than the Moroccans—and they were nasty enough."
"Their people will come for them." Ritter's jaw clenched and unclenched like his fists.
"That's right. They will—and they'll murder every mortal here. But the doctors and staff are only under orders, for the most part, and they don't deserve that." Shadrach's dark eyes went to Dimitri in appeal. "In the past three months since the explosion on that rooftop, I've done what I can to help the Emporium agents heal, to ease their pain. They trust me, and since the announcement, they're different. They want to live in peace. They don't want to return to the Emporium."
"I find that hard to believe," Ritter said. "Maybe you have some other reason to want us to help them."
Shadrach grimaced. "I know what you think of me, and maybe I was wrong in Morocco—"
"You almost got us killed!" Ritter didn't take a step toward him, but the fury in his face made Shadrach step back until his calves hit the couch.
"I know," Shadrach said, his voice strangled. "But you're going to have to trust me on this one. Because you're not going to leave me here, so either you drag me kicking and screaming or you take them too."
The veins in Ritter's neck bulged. "Believe me, I won't have to take you screaming." For an instant, I thought Ritter was going to punch the healer out and throw him over his shoulder. I'd probably help him.
Dimitri stepped in. "Let's hear him out."
"Okay," I answered for Ritter, giving him time to calm down. "We'll listen. But we're going to make the final decision, Shadrach. Not you."
"Agreed," he said.
Ritter's fists relaxed. "This could be a plan on their part. Did you think of that?"
Shadrach scrubbed a hand over his face and into his black hair, causing it to fall out of place. "If so, it's an elaborate plan that started back in Morocco. Two of these agents hate the Emporium as much as I do, and the other has listened to us. I won't pretend that their courage doesn't come mostly from knowing Delia Vesey is dead. The fact that she can't hurt them or their families anymore if they don't do what she orders was a huge factor in their decision." He paused before adding, "Vesey caused some damages—perhaps permanent—in one man's mind, the one who took convincing. I fixed what I could, but he's not all there in the logic department. Reality is hard for him to understand. But the others, I'm sure of."
Now he made a direct appeal to Ritter. "They know where the Emporium strongholds are, at least five of them. The major ones. They're willing to share that information with us."
Ritter's head swung toward Dimitri and they shared a long, silent stare. I knew what it would mean to locate Emporium headquarters. They'd recently relocated many of their safe houses after we'd obtained intel on the locations from a thumb drive recovered in Mexico, and since then we'd made little headway on tracking their whereabouts. This intel could prove invaluable.
Shadrach's eyes fixed on me. "Erin can see that I'm telling the truth." The shield around his mind dropped—an invitation I immediately accepted. In the representation I created of his conscious mind, I stood on a sort of stage, and his thoughts fell from the darkness above me in a stream of what looked like sand, curving downward and disappearing again into the darkness at hip level. Each grain of sand represented a thought or memory, past or present. I would only see thoughts he was currently pondering or memories he recalled as I studied him, but it would be enough to get a feel about his truthfulness.
I stared deeper, more interested in searching for Emporium traps—the mental constructs Delia Vesey, a former Emporium Triad leader, had been so good at placing in people's minds. Mental traps could be fatal for the person carrying them and for any sensing Unbounded attempting to repair the damage. Delia's assistant had survived the encounter in Morocco, so he could have planted something in Shadrach's mind, and the Emporium had at least a few other sensing Unbounded, if the rumors were true. But Shadrach's mind was clean. Not a hint of Emporium meddling—or prefabrication on Shadrach's part. He believed what he was saying.
"He's telling the truth," I said, "and I don't see any Emporium constructs in his mind."
Ritter nodded once, his face grim. "Then we'll do it." His surface emotions radiated determination, but his mental shield was otherwise strong.
"Wait, wait, wait!" Oliver said in my earbud. "Are you guys sure about this? Because that's going to take longer, and I kind of feel like a sitting duck all alone out here in the van."
"Aren't you masking it?" I asked. His ability of illusion was the reason we'd let him come with us at all. Because while Oliver was a genius, his arrogance made us all pretty much want to kill him.
"Well, it was a fruit stand for a while, but people stopped and tried to buy some." He groaned. "I had to make the fruit appear moldy to get them to leave."
I bit my lip "So put up a closed sign!"
"Right."
Trust Oliver to take such pride in his illusions that his fake fruits looked and smelled great enough to make people stop to buy them even in this manufacturing area.
I caught a glimpse of irritation on Ritter's face before he said to Oliver, "We may need a distraction at the front of the building. Something with a lot of fireworks. Be prepared. And have Stella extend her satellite surveillance to a radius of three streets in case the Emporium decides to join our party. I want to know if there's anything unusual."
"Will do," Oliver said, sounding chastised. He didn't have a lot of respect for the rest of us, but his admiration of Ritter was almost as irritating as his know-it-all attitude. "The satellite we tasked here did go down for a few minutes. Could have been someone hacking our feed, but it's back up and running perfectly now, and we've detected no unusual activity so far."
"No other fruit stands?" Dimitri asked, a hint of a smile in his voice.
Oliver took offense at his gentle jibe. "As a matter of fact, there is a defunct one. That's what gave me the idea. There's an orchard only two miles from here, so it's completely logical for a fruit stand to be in this area."
"I was sure you had a reason, but that's good to know." Dimitri had more patience with Oliver than the rest of us. Probably because he considered himself the father of our cell.
Biologically speaking, Dimitri was my father, but I'd only known him since my Change just over seven months ago. I'd come to terms with my uncertain beginning, and while I still considered the man who raised me to be my real father, Dimitri and I were closer in many ways.
Shadrach shifted nervously, his eyes going to the door. "So what now?"
Ritter's eyes narrowed at the healer. "Now we try not to get killed."
Sample Chapter
© White Star Press 2015
With No Regrets
Chapter 1
"HELLO, MY NAME is Finley."
Her name was all she'd been asked to share, and why she didn't stop there, she couldn't say for sure. Maybe it was the fact that she'd been forced into coming here today. Or possibly because somewhere in the uncharted regions of her soul, she knew she needed this. Whatever the reason, uninvited words continued to march across her lips.
"Well, most people just call me Finnie, except I hate that. I was named after my granny Opaline Finley-Taylor. I loved her very much." A tear pricked the corner of Finley's eye, her gaze sweeping the circle of questioning looks. "God rest her soul."
The woman sitting across from Finley—Burlie-Jean, the paper tag adhered to her lapel read—lifted one palm to the air, the hand of the other pressing to the center of her generous bosom. "Lord bless her poor, wretched soul," she echoed, eyes closed, face turned toward heaven.
Finley mustered a half smile in response. "So, Finley . . . My name is Finley."
"Hello, Finley!" chorused the group of three women and one man in return.
The echo of their greeting bounced from the rafters of the tired YMCA basketball court, falling in rivulets to shake Finley's tattered nerves. "Lord a'mighty," she said, pressing both palms against her chest to still the vibrations, "y'all give quite the welcome."
Careen, their group leader, shook back the curtain of strawberry-blonde hair that draped around her heart-shaped face, then settled her pebble-eyed gaze on Finley. "Now, just tell us why you're here?"
Dragging her fingertips nervously through the first traces of gray arching up from her widow's peak, Finley stalled, "Oh right," as she struggled against the memory, attempting to keep all the details, the sordid ones at least, corralled to the far corners of her mind. "Well, like I said before, I'm Finley," she repeated, knowing the blush reddening her cheeks would not go unnoticed. With raven hair, light blue eyes, and rosy cheeks and lips, it had never been a stretch for her to dress as Snow White on Halloween, and in situations such as this, next to impossible to hide even the smallest trace of embarrassment. "I'm forty. Just turned last week. Labor Day, as a matter of fact." She smiled as if sharing her birthday with a national holiday this year had been an exciting twist of events. It hadn't been. "They say forty is the new thirty, but with both my babies off to college and my home so quiet all of a sudden, it doesn't feel like . . ." If only she could define how she felt. "Well, someone should tell my mirror. Because somehow my reflection didn't get the memo," she said a little too brightly. "If you know what I mean," she added and then snorted. Snorted!
A subtle throat clearing, and then Careen leaned forward. "Yes, I think we all know what you mean, so why don't we get back to you telling us why you're here."
Finley crushed the folly from her voice. "Of course, I'm so sorry." She shared a brief apologetic smile with each of her fellow therapy victims—um, members. "I've forgotten my manners. My momma would hate that," she added on the trail of a sigh. "Momma. She's the real reason I'm here. Because she decided I needed help. That I wasn't handling my," she pursed her lips, searching for the right words, "my situation properly." In other words, the way she thought Finley should. "So here I am, in group therapy."
Careen's tiny bowed mouth pulled into a thin, condescending line. "That's right, Finley, and in group therapy we work as a group to help each other process and take steps to improve our lives. And, in group therapy, the very first step is for each member to admit, out loud, to the rest of the group, why he or she is here," she explained, carefully measuring each word. "So why don't you take a deep breath, start again, and tell us exactly why you're here today." She gave Finley a pointed look. "Okay?"
Finley gulped back on her chagrin. "All right." Threading her fingers through the thick layers of her hair, she re-deposited the bulk of it over her shoulders. Her hesitation had everyone leaning slightly forward, though she couldn't imagine why. They were all here for the same reason. "I'm divorced."
A quiet hush of relief that she'd finally said the d-word advanced around the small circle. The group members settled back in their seats.
Then Careen made a rolling motion with her miniature hand. "How long?" she prompted.
"Two weeks." Finley held up coinciding fingers. "It's been two weeks since I signed the papers, ending my twenty-one-year marriage." There, she'd said it—aloud. She was divorced. A divorcée. Single. Completely on her own. Alone.
Finley's heart rolled into a ball and beat against her throat.
For the first time since she'd signed the papers, the divorce felt real.
Final.
"Very good, Finley," Careen said, forcing the sort of smile that told Finley the worst was yet to come. "And here at 'Divorce Is Not an End But a New Beginning' we work to move forward by taking steps that will move us beyond the hurt where we can begin the healing." She flourished her delicate hands out to the group in an earnest plea. "Now, would you like to share with everyone why it is your momma insisted you come here today?"
Finley feigned thought for a moment. "It was nothing, really." She waved her hand, clearing the air of any notion to the contrary. "Just a minor altercation at last week's garden club luncheon."
"Small?" Careen pursed her lips, disbelieving. "Altercation?"
Finley rolled a shoulder in a nonchalant fashion. "Yes well, there may have been some name calling, a few deep, dark secrets revealed, and," she glanced around to see that everyone was leaning closer again, "a slap or two. But really, no one was hurt. Not seriously, at least."
"Hm-hmm," Burlie-Jean hummed with a sway of her head, her gaze sending a critical stare at Finley—a stare eerily similar to the one Macy Wallace had lobbed at Finley not five days ago. More specifically, the proverbial falling shoe that had sent Finley over the edge she hadn't even realized she'd been teetering on.
"It's okay, Finley," Careen said in a soothing voice. "Like I stated earlier, this is a safe zone." She made a sweeping motion with her hands, indicating the corner of the gymnasium they'd laid claim to. "Nothing said within this group is ever repeated or judged. We're all here to support one another."
Finley had known before coming here, she'd likely be asked to recount the incident. But as the particulars of that day crowded their way to the forefront of her mind, she suddenly had the sensation she was falling, disappearing into an oblivion, only to reemerge and find herself, dreamlike, in a different time and place she'd wanted never to visit again . . .
The sunroom where her garden club held their meetings had been stuffed to capacity that day with tables full of warm-breathed women. Even with the wicker-paddled fans moving at high speed, and the air conditioning blowing incessantly, the room had felt stuffy. The ice in Finley's sweet tea had begun to melt, fanning a wet ring out onto the ivory tablecloth beneath. Conjectural whispers accosted her from all directions, circling her body like a python, squeezing until she could hardly draw a breath.
"When you're ready, Finley," Careen encouraged. "Just take your time."
Closing her eyes, Finley sunk deeper into her latest nightmare. "It was my garden club's monthly luncheon, and from the podium, Macy Wallace was talking about decorations for the autumn festival at Cheekwood gardens," she began, her voice vacant as if playing from a recording in her head. "Then, Macy glanced over at me with her trademark sympathetic look. You know, the kind that seems sincere though it's anything but, and said, 'Finnie, I'm so sorry you've been too preoccupied to be of much help this year, but we understand. Divorce proceedings can sometimes be such an emotional drain. And though we all know, and believe, that our Lord and Savior does not look kindly on the dissolution of any marriage, we want you to know that not one of your garden club sisters is judging you. Our hearts go out to you Finnie. And to your poor, broken-homed children . . ."
"She said that?" the woman next to Finley scoffed. "She said, 'your poor, broken-homed children'?"
Finley's eyes fluttered, the here-and-now abruptly dropping around her like the changing backdrop of a play. "Well, those may not have been her exact words, but as I looked around at everyone, and the faked sympathy on their faces, I don't know—that was how it sounded to me," she admitted, then pressed her parched lips together. Taking a quick look around, she searched for a refreshment table, but saw none. Didn't these types of meetings generally include coffee and doughnuts? Ice water?
"And then?" Careen gently prompted, reminding Finley that she was nowhere near the end of her story.
Finley turned her attention back to the circle and all the eyes fixated on her with a weary interest. She hated herself for even considering the fact, but—how could she put this without sounding catty?—she and her fellow group members didn't exactly run in the same social circles. Normally, she wasn't one to air her laundry, especially that of the soiled variety, but it wasn't like she'd ever see any of these people outside of this smelly gym. So what could it hurt to simply go ahead and spill the rest?
Pulling in a breath tainted with the hint of sweaty socks, she pressed on. "Before I knew what was happening, my napkin was flying from my lap as I stood and hollered, 'Oh cut the crap, Macy, or should I say Kittlylou? You're one to talk! We all know about your past life and that pimp of a first husband who ran a gentleman's club outta that doublewide you crawled out from under. Or doesn't God consider a common-law marriage sinful to abandon?'"
Finley's fellow group members shared a hushed gasp, but she hastened on, desperate all of a sudden, to let it all out. "Then Macy smoothed a hand over that tacky yellow dye-job of hers and said, 'Why, Finnie, what on earth has gotten into you?' Momma was yanking on my skirt, telling me to sit down and shut my 'feral trap,' but I ignored her. 'Oh, I see how this is gonna go,' I said to Macy. 'And since we're not talkin' 'bout past transgressions, I guess we're just gonna pretend like I didn't catch you doing the white-trash two-step with my husband on my brand new Bernhardt sofa?'
"Macy's mouth fell open, and she covered the hole with her tawdry pink nails, and Suzanna, her minion-in-chief, got to her feet and said, 'Finnie Harrison, this is not the time or place for such talk!' She should have stayed out of it. 'Don't you 'Finnie Harrison' me, Suzanna! We all know the UPS man is delivering more than packages to your house every day. I mean, honestly, not even Molly does that much online shopping . . . Molly spends more hours watching the shopping channel than her husband does on that porn site he's addicted to, and an attic brimming over with the hidden evidence to prove it. But then who can blame her when her husband spends every free moment on that Internet porn site—Fifty Shades of Laid?"
Muffled snickers shook the shoulders of the woman sitting next to Finley, but she hardly noticed as she finished the rest.
"And then like Julia Roberts in the movie, Something to Talk About, more secrets came spilling from my mouth, and consequently the mouths of others. And by the time Momma and Cathyanne had drug me out, the skeletons of nearly every woman in that room had been exposed . . ." Finley let her words and the rest fade with what was left of her denial.
Though more than seventy-five women had witnessed her little hissy fit that day, up until this moment, Finley had worked hard to convince herself the incident had been nothing more than a bad dream—the kind you wake from, pinching yourself, thankful it wasn't real. Only now did she truly realize there would be no waking from this dream. It had been real—all too real—and she wasn't proud of her behavior or the lives turned on end by her outburst. But she hoped, in the very least, that releasing those women's secrets had somehow made them free. If what we kept hidden didn't fade from reality just because we refused to speak of it, why did Finley, like everybody else, try so hard to hide from who she really was?
Maybe if she didn't work so hard trying to be someone she wasn't, finding her true self wouldn't feel so impossible . . .
"Finley?" Careen was saying. "Are you all right?"
The group leader's question severed Finley from her musing. "Yes, fine," she whispered before reclaiming her voice. "Suffice it to say, I may have ruined a few marriages, not to mention friendships, that day."
"So this 'altercation,' as you called it, was about confronting the woman your husband was having an affair with?" Careen restated.
Finley shrugged. Truthfully, she'd been more concerned by Macy's insinuation that she'd ruined her life, shamed her family, and was headed straight for hell, than with provoking the woman she'd caught her husband with. "Yeah, I guess," she agreed, because doing so was easier than delving any further into the true cause behind her outburst. "But he and Macy were just a one-time fling. There were other affairs."
"Let's start with this business regarding Macy," Careen said. "How did it make you feel, walking in on your husband with another woman?"
Finley knew what Careen expected her to say. And sure, over the years she had struggled with the why-wasn't-I-good-enough question more times than she could count. Then one day, like a squeaky hinge or a picture frame that refused to hang straight, the vexation had grown insignificant with time and frequency until the "why" simply didn't matter anymore.
As for Careen's specific question, Finley thought back to the end of May. It was the day she'd dropped her daughter, Royanne (named for Finley's husband and best friend—and yes, her daughter hated her name too), off at the Vanderbilt University dorms to attend a summer program, preparatory to her fall semester's classes. She'd planned to help Royanne settle in and then buy her a quick farewell lunch, but her daughter had circled Finley in a half-hearted hug and said: "Thanks, Momma. Love you. I can take it from here."
Finley had been dismissed. Rendered unnecessary.
Sniffing back a mounting wave of loss, she'd serpentined her way through parents and students, back the way she'd come, all while trying, unsuccessfully, to ignore a surging need for comfort in the form of red velvet cake balls. When her cravings only grew stronger, the closer she came to home, she'd dropped in at the market to pick up a few missing ingredients and headed for her big, empty kitchen.
Her mouth watering with anticipation of a little guilty pleasure, the very last thing she'd expected to see upon entering her family room was Roy's bare backside arching into view over the sofa, followed by a high-pitched squeak that was uncannily female. As Finley's grocery bag had floated in slow motion to the floor, she vaguely remembered a fleeting pinch of humiliation. But now that she was thinking back, she realized what had bothered her the most was not the sight of her husband tangled up with another woman, but how they were defiling her beloved new sofa.
"I felt . . . relieved," slipped from Finley's lips before she could come up with a more appropriate answer. Until that day, she'd obediently carried the burden of undeclared consent, drowning under the weight of an unfulfilling marriage. But this time, Roy's act of betrayal had been too blatant for even the most devout Christian to ignore, a clean slice through the tether that had bound her tongue, her first gasp of sweet breath upon breaching the water's surface.
Burlie-Jean pointed a curled acrylic nail in Finley's direction. "Girl, you done lost you're ever-lovin' mind," she called out with a tremor in her incredulous voice. "If I'd caught my Henry with his two-bit hussy, I-like-ta wrung both their necks right then and there. My man was just too darn sneaky is all."
The woman next to Burlie-Jean, the one who'd been chewing her nails the entire session, pulled her pinky finger out of her mouth long enough to say, "He abuse you?" then resumed her assault, but on her thumbnail this time. Painfully thin with stringy hair and big brown eyes that shifted anxiously around the room, the name on her tag read Sue.
Philandering behavior aside, and unless you counted never standing up to his mother whenever that spiteful woman spoke all manner of ill against Finley, Roy was a good man. "No," she answered, deciding that verbal abuse by proxy probably didn't count.
Sue tucked her now bleeding thumbnail into her palm and curled her fingers into a fist. "He a gambler?" she asked. "Lost all y'all's money?"
"No," Finley said. Money had always been Roy's number-one focus. He would never do anything to jeopardize his precious millions, or the social status his wealth had bought him. "He worked a lot though. He owns a car dealership down in Nashville. Three, actually."
The woman next to Finley piped up with, "A drinker then?" Finley had felt this woman's stare burning into her throughout the meeting, but hadn't yet addressed her directly. She turned to her now. If she looked past her surly expression, spiky jet-black hair, and pierced lip, she was actually quite pretty. From what was left of the nametag the young woman was painstakingly shredding, one impossibly thin strip at a time, her name was Nora. "He addicted to drugs?"
Roy was obsessed with having the biggest and the best of everything, but could his thirst to one-up the world be considered an addiction? "No." Finley shook her head and turned away.
Careen said, "Finley, then can you explain why it was you felt relief at catching your husband in the act of being unfaithful?"
Finley glanced around at the glum expressions of the women looking back at her and felt a twinge of guilt. These ladies had obviously fallen victim to heartache and possibly some terrible atrocities at the hands of their estranged husbands, and all she could come up with was that her husband had worked too much—which in all honesty, he hadn't. Not really. But does a woman have to have been a victim of the unthinkable to want out of her marriage?
"People always talk like it's such a tragedy when a twenty-year marriage falls apart, like if it had lasted that long then, surely, it should have lasted forever," said Finley. "Personally, I'm more surprised when couples who have only been married a little while split up."
"Statistics show the majority of marriages that end in demise do so within the first three years," Careen threw out. "So what makes you believe the opposite?"
Finley rolled her shoulders back and down, giving herself a moment to think, to look back to when she and Roy were barely more than teenagers. "Things were great—blissful even—between Roy and me at first, but then as we grew older and the years wore on, it became evident we had separate goals . . . always had, I suppose. Then, one day, I realized I couldn't remember what it was I'd ever loved about him," she said, though she knew full well what had driven her to marry at age nineteen. Her mother had deemed Roy a dangerous "loser" from the wrong side of town, and thus had forbidden her daughter to associate with him.
"Then as the anniversaries and birthdays came and went, he would repeatedly come home with milk chocolates when I prefer dark. Roses when daisies have always been my favorite . . . when I was mad, frustrated, sad, he never acted like he had a clue why. He ignored my tears. Finally, I realized that after all these years he didn't even know me." Finley swallowed back an uprising of acrid emotion. "I hear divorced couples say that they simply grew apart. But we never grew together in the first place."
Nora sucked in a spurt of air in detest. "You divorced your husband because he brought you the wrong flowers?"
Finley felt the sting of her teeth digging into her bottom lip. She'd entertained these thoughts in her head a thousand times before, but never had she felt her true feelings actually sliding over her tongue. The taste was bitter, the resonance petty, offensive even. No wonder she'd needed to use Roy's affair as an excuse for their divorce.
"Nora . . ." Careen warned in a stern voice. Then she softened her gaze and shifted it back to Finley. "So what are your plans for the future?" she asked. "What are you going to do now that you're single again?"
Finley rubbed a nonexistent chill from her shoulders. "I'm not entirely sure, but recently, I joined a gym with my friend, Cathyanne. I work out with a trainer twice a week." Her cheeks began to redden with a fresh blush at the mere mention of the hunky man who, bi-weekly, twisted her into more kinky positions under the guise of exercise than Roy had in two decades of marital relations. "His name is Josh," she added, like his name could possibly matter to the group.
"Is that a fact?" Burlie-Jean said, sending her gaze for an obvious once-over of Finley's fitted yoga pants. "Sounds like that tight little butt of yours ain't all he's had his hands on."
Fire leapt from Finley's cheeks, burning a trail down her neck. "Oh, no, it's not like that," she said, though there was no denying she'd indulged in a fantasy or two—nightly.
Nora cocked a skeptical brow. "What's it like then?"
Suddenly, Finley couldn't breathe. "I . . . Well, he's . . ." Or speak.
"He's?" Nora persisted.
"He's at least ten years my junior," Finley choked out. "We're not . . ."
"Not what?" Burlie-Jean jumped in with a purse of her dark, fully lined lips.
Finley gave her head a good shake. "Not anything," she said, taking a firm mental hold on reality. "Josh is young and athletic. And I'm forty!—and the mother of two grown children. Good heavens. I'm not that kind of woman. I would never—"
"Date a man you're obviously attracted to?" Nora sneered. "I bet your husband wouldn't think twice 'bout screwin' a woman half his age."
Sue let out a soft yelp, her eyes seesawing between Nora and Finley.
Silence stretched thin between them, affording the only man in the group the opportunity to speak for the first time. "But then again, an eye for an eye"—Finley shifted her attention across the circle to the man with close-cropped hair and the steel-eyed look of a cop. Ford was his name—"a tooth for a tooth eventually just leaves folks blind and unable to chew properly," he said in a slow unaffected drawl.
Finley stared back at him. What was he saying? That just because it was acceptable for a man to date someone younger didn't mean that a woman had the right to do so as well? Or did he mean that we could never truly get back what had been taken from us? "I'm not like my ex, and I never want to be," she said. "And besides, Josh is not the least bit interested in the likes of me."
"How do you know unless you tell him how you feel?" Nora countered.
"Look, y'all, if I was going to date anyone it would be Quinton," Finley said before she had time to realize she'd wanted to say it.
"Who's Quinton?" Nora asked.
Finley waved the idea away. "No one," she said with a gulp. "He's just my neighbor. We're friends. I don't even know why I said that." Quinton was a country singer who had been living next door to Finley for a little over eight years now. He was sweet and sexy, and habitually single, but there had never been the slightest hint of romantic feelings between them.
"Maybe because you want to be more than just Quinton's friend," Ford suggested.
Did she? Finley didn't know for sure. She'd never thought of Quinton that way. Well, not seriously, and she'd certainly never say as much out loud. "Um, I don't . . . know." Finley looked to Careen for help, and thankfully the group leader came to her rescue.
"All right, I think we've given Finley enough food for thought on her first day." Careen waved her arms in a settle-down motion. "As I explained earlier, each week we focus on one step, and then at the following meeting report on the progress we've made toward completing that step," she explained. "So for the benefit of our newest member, how 'bout we recite the 'Five Steps to a New Beginning' before moving on." She pointed to a rolling chalkboard. "All together now."
"Number one: Subjugate fear," she started, and the rest of the group joined in. "Take chances. Learn from and consent to the unexpected."
"Number two: Defy the rules, embrace the guidelines. Rules emphasize the result. Guidelines focus on the journey.
"Number three: Smash the box. Look outside your comfort zone for the best answers and the greatest opportunity for growth.
"Number four: Brimful heart. If one's heart is hollow, one's actions are hollow.
Number five: Letitgo. Leave the past, live the future."
Following along with the words scrawled onto the powder-smeared chalkboard, Finley felt a cool sweat breaking out on her forehead. Only five goals, but each one felt like one gaping pit of quicksand after another.
Take chances and defy rules? Smash the box? Letitgo? What did any of that even mean? Brimful heart. Finley pressed the heel of her palm to the center of her chest and felt nothing, nothing but an empty hole where her heart should be. Just because she hadn't been particularly sad to see Roy pack his things and go, didn't mean his absence hadn't left a gap in her life. His leaving had been like pulling a random peg from a Jenga tower, only to find that it was the last piece still holding the structure together.
Careen said, "I know these goals can seem overwhelming at first, but taking the first step is the hardest part."
"Amen to that," Burlie-Jean agreed.
"Though some of us are further along than others, we're all on the same path," Careen went on. "Everyone progresses at his or her own pace. One step at a time, one week at a time until we find our new normal," she said, then zeroed in on Finley. "So start with number one, only number one . . ."
Finley watched Careen's lips spill words of hope and encouragement. If only she could bathe in the completeness each syllable offered until the possibility adhered to her skin, remolding her, body and soul, into the kind of woman who knew what it meant to be happy, one who refused to settle for anything less—
"Finley?" Careen said, causing Finley to start. "This coming week, your first task is to identify a fear and then make an attempt to overcome that fear. Do you think you can do that?"
Having already put too much of herself on display for these strangers' entertainment, what Finley really wanted to do was leave and never set foot inside this circle again. "I'll surely give it a try," she promised, though, obviously, she had no intention of doing any such thing.
"Good." Careen appeared cautiously optimistic. "Okay, who wants to share next?"
Sample Chapter
© White Star Press 2015
Through Castle Windows
Horstberg Saga Vol 5
Prologue
Bavaria—1849

Erich du Woernig came awake with a start. He sat upright in bed, sweat beading over his face. The dream that had awakened him was familiar—eerily familiar. He could hear glass breaking, and at the same time, a loud boom, as if a gun were fired, and the force of the shot threw him against a wall.
Erich groaned and pressed his face into the pillow. Surely the repetition of this dream was simply a hangover from the fears he'd just recently come to terms with. Those who had wanted him dead were no longer a threat. Surely it was nothing.
When Erich couldn't go back to sleep, he rose at dawn and went riding. The fresh air of late summer cleared his senses and gave him the peace he was looking for. He kept busy through the remainder of the morning, attempting to get everything in order for the busy week ahead.
Erich hurried into the dining room late to find the entire family already seated for lunch. He tossed his gloves aside and took his usual place, glancing around the table at those he loved. Maggie, his sister. Han, her husband and his closest friend. Their children, Hannah, Gerhard, and of course, Stefan. Stefan was seven years old and one of the most important people in Erich's life. The boy was going to be great one day. Erich just felt it. Then there was Georg, Han's father and an integral part of all their lives. He was the man who kept this place running, and everyone knew it. Sonia, his youngest sister, and her family were also here. They lived elsewhere, but they'd come for the wedding. And then there were Erich's parents.
"Is everything all right?" Abbi du Woernig asked. His mother always had a sixth sense about his emotions, but today there were no hidden concerns. Even his nightmares seemed petty and insignificant.
"Oh yes," he assured her. Then he laughed. "Everything is perfect. I'm getting married in four days, remember?"
"Oh, so that's why you've always got that silly grin plastered on your face," Cameron du Woernig said. Erich grinned at his father as if to demonstrate.
"I'd say he's earned the right to smile," Abbi said. "After what he's been through to get to the altar, let him smile."
Cameron chuckled and focused his attention on his wife. "You think I don't know what it's like to have to fight to marry the woman I love?"
Erich saw his parents' eyes meet across the table, and something tangible seemed to pass through the air between them. He knew their own history was filled with struggle and heartache. They were the Duke and Duchess of Horstberg. Their lives were tangled into the responsibilities of ruling a nation. But the joy they shared was evident, and the legacy of love they'd given him was priceless. There had been a time when he'd envied what they shared but not anymore. Now, he understood it. Kathe Lokberg was everything he'd ever wanted, and in four more days, she would be his wife—at last.
The wedding had been postponed due to a political uprising that had put the entire family in danger—most specifically him, being the heir to Horstberg. But that was over now. The danger was past. He was free to make Kathe his wife without the fear of making her a widow. For months he'd had feelings that had nearly convinced him his life would be cut short. He'd come to believe that their time together would be brief, and they had learned to make the most of the present. Of course, having his life regularly threatened had certainly contributed to his fears. He'd felt prepared to die, in spite of his heartache at the thought of not having a lifetime to share with Kathe. But now he was prepared to live, knowing his life was in order and all was well.
The meal proceeded with talk of the wedding and plans for the afternoon. Cameron was the first to push back his chair and stand. "Come along, Han," he said. "We've got work to do. Georg?"
"I've got to get that report from the captain, then I'll be in."
Han stood and kissed Maggie, as he always did. The love they shared was also evident. "Are you coming, Stefan?" Han asked his oldest son. Erich smiled at the boy. Unlike the other children, he preferred to sit in the office with the men, as if the ducal business actually meant something to him.
"I'm going riding with Erich," Stefan said. "He promised."
"That's right," Erich said. "But not until I get the dungeon cleaned out. You go ahead and I'll find you in the office when I'm finished." Stefan smiled and hurried after his father.
While Han and Stefan hovered in the doorway, Cameron walked the length of the table and bent to kiss his wife. Erich couldn't help watching them, his thoughts with Kathe. It wasn't unusual for his parents to kiss, but everyone in the room was a little surprised at the way this particular kiss went on and on.
"What was that for?" Abbi asked with a soft laugh. She glanced briefly down the table and blushed slightly at the evidence that they were being watched.
"It was for thirty-two years of life with you, Abbi girl. I just wanted you to know that I love you, and I'm grateful for every minute we've had together."
Abbi's embarrassment turned to emotion as she looked into her husband's eyes. It was difficult to tell if she was simply touched by his sentiment or somehow concerned as she rose to her feet and embraced him. They held to each other a long moment, and then he kissed her again and hurried to where Han and Stefan were waiting. He paused and glanced back at Abbi, who was still watching him, and they exchanged a warm smile before the men left the room. Maggie rose from the table and took the other two children, leaving Erich alone with his mother. Abbi sat back down as if she'd suddenly come out of a trance, and she passed him a warm smile, not unlike the one she'd just given his father. But there was a sadness in her eyes that chilled him.
"What is it, Mother?" She looked suddenly guilty, as if he'd caught her at mischief.
"Nothing," she insisted with a smile. Erich forced any negative feelings away, concentrating instead on all that was good in his life. Following his father's example, he rose from the table and approached his mother. Taking her hands, he urged her back to her feet, holding her tightly in his arms.
"I love you, Mother." He kissed her with a loud smooch that made her laugh. "That's for thirty-one years of life. The best life a man could ever want."
Abbi looked into his eyes and touched his hair. "I love you too, Erich. You've given me such joy." He eased away, and she added, "You be careful, now."
Abbi left the room through a different door, and he knew she would likely spend the afternoon painting. Later he would find her and pretend to know what he was talking about when he told her that her latest painting was the best so far.
Spurred on by his desire to see Kathe this evening, Erich hurried toward the dungeon to complete a necessary task. His hobby of chemistry had accompanied him all the way through his youth. It had always fascinated him, and he'd spent many long days in the dungeon playing with his chemicals. But through the recent threats against his life, the dungeon had become a trap. The last time he'd gone there, he knew someone had been in the room, tampering with the chemicals. He'd decided to clean everything out and start over, and his father had insisted it be done before the wedding. Georg had suggested they get someone else to do it, but Erich had assured them he preferred to do it himself. He knew what he was doing, and he would be careful. He didn't have to fear that there was someone lurking in the shadows down there, waiting to do away with him, as there had been in the past.
Erich was nearly to the door that led to the dungeon when he passed Georg, on his way to find the captain.
"Hey, Georg," he teased, "why don't you come down with me? We could concoct a potion to enhance your looks."
"It would be just my luck," he said lightly, "if it blew up in my face."
"It could still enhance your looks," Erich joked.
Georg laughed heartily, a rare thing to see since his wife's death seven years earlier.
"You insolent pup," Georg said with mock anger. "Just get out of here."
"I am not an insolent pup." Erich feigned indignation. "And when I take over this country, I'm going to remember you said that."
"Perhaps you should also remember that I bounced you on my knee before you could even walk. When you take over this country, you're going to need me to tell you how to do it."
Erich smiled and approached the door. "Yes, Georg, you're right, I know. You usually are." Erich turned to the two officers waiting at the door that led from the hallway down to his dungeon. "Hello, gentlemen. I assume my father sent you to keep an eye on me."
"In a roundabout way, sir," one of them said. "We're just here to help, and we all want you to stay safe."
"Of course." Erich tired not to take the implications too seriously. He also tried not to feel the habitual concern that he was in danger, and he forced away the memory of that recurring dream.
Erich took the key out of his pocket and unlocked the door. "Just wait here with the door open," he said to the officers. "I'll keep the door open down there, as well. And I'll yell if I need you."
"Very good, sir," the other officer said.
Erich thanked them and hurried down the winding stairs and into his chemistry room. He stood for a minute in the center of the room, wondering where to start. Then with purpose, he reached up to take some little bottles of chemical down from a crowded shelf. As he took hold of the first one, all the others moved slightly, and he realized that a tiny bottle sitting precariously at the edge of the shelf was going to fall. And there was nothing he could do to stop it. He watched it plummet toward the floor, as if time were moving more slowly. Just before it hit, the memory of his dream plunged into his mind. Glass breaking. A loud boom. And then the world ended.

Feeling unusually tired, Kathe Lokberg took down her dark hair and stretched out on the bed. The warmth of the afternoon sun sprayed through the corner window of her bedroom, adding to her contentment. As always, her mind wandered to thoughts of Erich.
Erich. His name alone sent shivers of delight through every part of her. She marveled at how he'd changed her life, and more so at the intensity of their love. It was difficult to comprehend everything that had happened since they'd first met. But she felt peace in knowing they would be married soon. The thought intensified her contentment, and she nearly laughed aloud as she settled more comfortably against her pillow.
At first the rumbling seemed a part of Kathe's dream. Certain it had to be thunder, she reluctantly opened her eyes, wondering if it might rain. Her heart quickened as she absorbed the sunlight, and her surroundings briefly trembled, as if the earth itself had opened up.
"What in the world?" she gasped, hurrying to the window. Fear gripped Kathe's heart as something died inside her. She cried out in horror to see black smoke billowing up behind Castle Horstberg. It only took a moment for her feelings to take hold. She could never explain it, but she knew something horrible had happened to Erich.
Oblivious to her surroundings, Kathe fled to the stable and mounted bareback, riding across town as fast as the mare would go. Her thoughts flitted through the difficulties Horstberg had just emerged from. They had endured revolution and come through triumphant. Being engaged to the next Duke of Horstberg, she had almost become accustomed to Erich's life being in danger. But the war had ended almost as soon as it began. The royal family had all survived, and Erich's father had assured them all was well. They had finally been able to set a date for the wedding, and Kathe truly felt like a part of the family.
Coming into the castle courtyard, Kathe immediately sensed the havoc. Her fears settled a little deeper, gathering in the pit of her stomach until they threatened to devour her. Reminding herself that she was practically family, she entered without knocking and ran down the long main hall. Her fear knotted into tangible pain as a charred smell struck her senses and the air became hazy with smoke.
Turning the corner near her destination, Kathe stopped cold. Her eyes quickly surveyed these people she had come to know and care for. Erich's mother, Abbi, was sitting on the floor sobbing. The dignity Kathe had always seen her bear was completely absent. Georg, the duke's highest advisor and a close family friend, knelt with his arms around Abbi, shock and horror carved into his expression. And Georg's son, Han, sat on the floor nearby, leaning against the opposite wall. He appeared dazed and in shock while a doctor knelt beside him, administering to blatant burns over his left shoulder and arm.
Erich's young nephew, Stefan, stood looking on, his eyes wide with fear. Kathe's heart went out to him as he stared toward the body on the floor that was just now being covered by an officer of the Guard—the body of Cameron du Woernig. With the finality of the gesture, Abbi cried out her husband's name in anguish.
Kathe wanted to ask what had happened, but the words wouldn't come. She wanted to ask where Erich was, but in her heart she knew. As if her ignorance would keep her from the pain, she instinctively pushed her questions aside and moved to Stefan. The moment she put her arms around him, the pride of the young prince dissipated, and he clung to her and cried.
Sounds emitted from the stairwell nearby where hazy smoke still rose. Han suddenly became alert as Abbi's eyes shot toward the door.
"Get her out of here!" he demanded, struggling to his feet. Georg reacted immediately and attempted to move Abbi down the hall.
"No!" she screamed, reaching toward her husband's body. Georg pulled her into his arms and carried her up the stairs.
Han's head swung toward Kathe as he became aware of her presence. For a moment she could almost read his thoughts. He was Erich's closest friend, and she had come to love him as Erich did. But something in Han's eyes had changed. He had seen something unspeakably horrible.
"Get them out of here!" Han ordered an officer standing nearby. She'd never seen him behave so brashly.
Two men in uniform gently urged Kathe and Stefan down the hall. Kathe stopped them briefly and turned toward Han, her eyes full of question. She needed to hear it.
"He's gone, Kathe." Han's voice trembled and tears brimmed in his eyes. "You can't see him. Please trust me. You wouldn't know him."
The pain of reality deepened as Kathe let the officers move her away. She was aware from a quick glance over her shoulder of a body, already covered, being brought from the stairwell and laid with the other.
For Stefan's sake, Kathe fought to remain calm. Everything inside of her screamed in silent anguish. But she was grateful for Stefan's need for comfort as she took him to his room and helped him to bed, staying with him until his mother came. Then Kathe quietly returned home to mourn in private.
The funeral was torturous for Kathe. On the day she should have been married, the sky hung gray while Horstberg mourned its loss. The duke and his heir were both dead. The funeral procession moved through the beautiful village like a shrouded black serpent. Kathe managed to maintain her dignity, while inwardly she cursed fate for its cruelty in taking Erich from her this way—the same fate she had so recently blessed for sending him into her life.
Though Kathe's pain ran deep, she felt hesitant to lean on these people she had come to love. Their wounds were as fresh as hers. No one intended to push Kathe away. She chose to remain in the background. Without Erich, she simply didn't belong anymore. If they had married, it might have been different, but that would never come about now. Her life was over.
Kathe's brother, Theodor, took her home after the funeral and put her to bed where she mourned herself sick over the next several days. Her father was always close by, but there was nothing anyone could do. She finally convinced herself that she had to go on living. On market day she went into town, just as she'd done hundreds of times in her life. But nothing was the same. The black she wore didn't begin to express the hole in her heart. It hadn't been so long since she had been here with Erich. All eyes had watched them, marveling that the prince had finally fallen in love. Now Kathe felt those same eyes on her as she quietly went about her business. Everyone knew she had almost become a du Woernig. And the pity in their expressions made her tangibly ill.
Kathe hurried home and went back to bed, staying there for days. Eventually instinct told her that something more was making her ill. A deep mixture of emotions accompanied the realization that she was going to have a baby. Erich's baby. They had never intended to allow such a thing to happen outside of marriage, but his life was being threatened and the wedding had been postponed. Desperation had driven them into each other's arms. She wondered how many illegitimate children had been conceived in times of war throughout the history of the world. But knowing it had happened to others didn't make it any easier.
Once Kathe adjusted to the idea, she felt grateful to have this part of Erich with her. It gave what was left of her life some purpose. What she had shared with Erich was too powerful to regret, and she believed in her heart that he would be pleased to know that a child remained in his stead.
Kathe nearly went to tell Abbi, but an unexplainable fear stopped her. She knew the du Woernig family didn't need the burden of this to add to their grief. It would not be joyous for them. It would only be a stigma, a painful reminder of Erich's absence.
When Kathe told Theodor and her father, they were not as shocked as she'd expected them to be. Of course, they had been well aware of the duress she and Erich had been under. But her father brought another problem to light. Erich's life had been precarious. The country had just emerged from revolution. The heir to the throne was dead. Were there still revolutionaries out there who would not want Erich du Woernig's child to exist? Legitimate or otherwise? Unlikely perhaps, but possible enough to make Kathe's decision clear.
Kathe's father said nothing when she told him she was leaving Horstberg. Somehow she knew he understood her need to go, even though it broke his heart. But he promised to visit often, and she knew he would always be there for her, in spite of the miles that would now exist between their homes.
Theodor, however, protested her leaving strongly. He begged, pleaded, and ordered her not to go. But her mind was made up. And reluctantly he swore to never tell a soul what he knew.
One last time, Kathe wandered through town on market day. Still wearing black, she was almost becoming accustomed to the pitiful stares of those she passed. But she couldn't bear the thought of how they might look at her if they realized she was pregnant with Erich du Woernig's child.
The morning Kathe was scheduled to leave, she walked with purpose to the cathedral where she and Erich should have been married. The huge edifice served as the north boundary to the cemetery. She walked a familiar path through the gate, toward the section in the center surrounded by a high wrought-iron fence, where members of the royal family were buried. The trees that shaded the graves were nearly bare; their leaves crunched beneath her feet as she walked. The huge marble stones that marked the graves of Erich and his father had a new, polished appearance that made them stand out among the others.
With hesitancy, Kathe reached out to touch the words carved in stone. Erich Cameron Georg Gerhard du Woernig. 1818 – 1849. And etched below the name and date were the words to a song that Erich's father had written for him before he was born. Kathe touched each word, one by one, clearly hearing in her memory the way Erich had taught them to her. She managed to hold back her emotion until her fingers traced over the final lines. I know my love is here with me. A fire burns in my heart.
The full extent of Kathe's pain rushed out of the numbness that held it bound, burning through her chest before it came into the open with an anguished howl. She sunk to her knees and pressed her face to the cold stone that bore Erich's name.
"How can I go on?" she cried as if he could hear her. "How can I bear this child alone? I can't!" she sobbed and pressed herself closer to the marble slab. "I can't!"
Kathe felt warm hands on her shoulders, but she paid no attention. It wasn't the first time her father had found her here and forced her to come home. She expected his grip to tighten and urge her to her feet. But instead his arms came around her, holding her tightly. And with his embrace, a tangible warmth filtered through her entire being. The intensity of the feeling made her gasp and lift her head, glancing briefly over her shoulder. Then she caught her breath and held it. She was alone. But she wasn't. She forced the air out of her lungs when they began to burn, and her breath carried his name into the open air. "Erich."
The undeniable sensation of his embrace only deepened. Her tears turned to laughter. "Erich," she said again, closing her eyes to savor the feeling, knowing she couldn't expect it to last any more than a long moment.
Kathe expected to feel emptiness and despair in the absence of what she'd experienced. But she rose to her feet with hope and determination. In her heart she knew that he was with her, as much as he possibly could be. She felt the fire in her heart. And she knew that one day they would be together again. But not until she carried out her mission in this world, to raise his child with the legacy of love that he had given to her. And she would!

Kathe Lokberg's absence went generally unnoticed, even by many who knew her well, until their mourning had subsided enough for them to think clearly. By then she was nowhere to be found.
The people of Horstberg would likely never forget the explosion of 1849. It inevitably affected their lives. But much like other stories of interest in the history of their small country, it was put to the back of their minds. And life continued. Time naturally made the loss feel less significant, and what had once seemed unbearable to face was eventually taken for granted.
Kathe Lokberg's own death some eighteen years later left her daughter with no choice but to return to Horstberg, with little more than her mother's dying promise that it was beautiful enough to be heaven on earth. And much like Kathe's departure, Ericha's return went generally unnoticed.
Sample Chapter
© White Star Press 2015
Lethal Engagement
Unbounded Series #6

THE IN BETWEEN WAS NEITHER warm nor cold, and I didn't experience the confusion or discomfort shifters had reported in past centuries. If anything, I felt hyperaware and secure. I was supposedly nowhere, but I had to be somewhere. Or perhaps I ceased to exist in the nanosecond it took me to shift from one place to the next.
There was no color in the in between, but numbers spun through my head, logical and safe. Numbers didn't lie. They didn't pretend to love you and then give you up to be murdered.
Finishing the shift, I appeared in the conference room located on the main floor of our San Diego Fortress. Those already in the conference room looked in my direction as I appeared, and I knew it was because of the soft pop and slight suction of air that accompanied my shifts. Ava O'Hare, the leader of our Renegade cell, was seated in her usual place at the head of the conference table. Dimitri Sidorov, our healer and second-in-command, was also present and seated on Ava's right. My fifth great-aunt Stella sat next to him. No one else had yet arrived.
Stella smiled and glanced my way, her neural headset blinking like an electric crown as she continued to work. She was half Japanese and half Irish, the most beautiful woman I'd ever met, even if that was partly because of the nanites she, as a technopath, controlled in her body.
Despite her smile, I saw the worry in her eyes, and something inside me stirred. When Stella looked at me that way, excitement lurked in my immediate future. And excitement in our line of business always meant trouble.
My gaze returned to Ava O'Hare. Since yesterday, she'd been holed up in this conference room with some of the others, namely Dimitri and Stella, and also Ritter, who was our ops leader. Now it appeared that whatever plans they'd been hatching involved me. I was more than ready. The past months of doing nothing here in this mansion-turned-Fortress while the world clamored for our blood had me on edge.
I started toward my customary seat beside Stella, but Ava indicated the chair to her left. I glanced at Stella again, for the first time experiencing a bit of unease. Perhaps we weren't waiting for the rest of our cell. Maybe I was the only one invited.
"Thank you for coming, Mari," Ava began, almost formally.
I could read nothing in her gray eyes, unyielding as steel. She looked as calm as ever, from her smooth blond hair to the crisp black suit. "Did something happen to the president?" I asked. "Or his son?"
Two months had passed since the president had announced the existence of the Unbounded to the world, a declaration forced upon him by our near-fatal prevention of an Emporium plan to embroil the world in nuclear warfare. Since then, we Unbounded Renegades had waited to see which way public opinion would swing and if the president would be able to enact laws to safeguard humanity. Not from Renegades, sworn to protect all humans, but from the Emporium Unbounded, our enemy, who believed they should rule over mortals as they would cattle.
"A situation is threatening our future," Ava said, "and we're hoping you can help."
"Hunters?" I plastered on a smile to hide the helpless rage that came with my question. Hunters were a group of people originally descended from Emporium Unbounded, and their sole purpose was to eliminate all Unbounded, regardless of their loyalties. But I had a better reason to hate them.
"Yes and no," Ava said.
As she spoke, Keene McIntyre and Cort Bagley came into the room, their gait hurried. Relief waved through me that I wasn't the only one on today's agenda. The half brothers were an integral part of our Renegade cell and apparently part of this upcoming op—whatever it was. Keene sat next to me, and I purposely didn't meet his eyes. He'd been different since the fire in Venezuela when we'd been sent to gather intel, and I didn't know him well enough to pinpoint why. We'd survived, and he joked around with me like before, but it wasn't the same between us. Maybe because as one of the few mortal Renegades he'd been in real danger there, no matter how good he was in combat. I knew too well that facing death could change you. But he'd been fighting this battle for years, so what was different about Venezuela?
Cort nodded at me as he passed my chair and settled next to Keene. He would have been nerdy if he hadn't been Unbounded; instead, he was arresting in a scientific sort of way, with startling blue eyes that radiated intelligence. He'd lived half a millennium, but his physical age was closer to forty. I was too old for crushes, but if I hadn't been, he would be a good choice.
"I'm sure it can't help our situation that Hunters are spreading rumors about Unbounded having abilities," I said. "Makes it harder for everyone to accept us."
"Rumors?" Keene's eyes riveted on my face as he settled further into his high-backed leather chair, their disquieting green capturing mine against my will. His brown hair had grown several inches and added carelessness to his narrow face, currently shadowed by several days' beard growth. His long-sleeved T-shirt did nothing to hide his leanness or the corded muscles running along his arms. "Mortals are going to find out the truth about the abilities eventually." He spat the word mortal as if mocking the rest of us.
"Great. Then they'll be at our throats just like the Hunters." I matched his mocking tone.
Cort peered around his brother to address me. "Maybe things have to get worse before they get better, but we'll need to tell the mortals everything if we're going to work with them and plan a future together."
"I agree." Keene shifted his gaze to include Ava and the others. "We need everyone working together to beat the Emporium—and all those greedy politicians lining up to court them. It's time humanity contributed to their own protection."
He was right, of course, but I also wanted the Hunters to pay. To pay for what they'd done to our Renegade Unbounded, for how they were influencing the other mortals.
For what Trevor had done to me.
Swallowing hard, I pushed the thoughts away, especially the memories of Trevor staring up with vacant, unseeing eyes. My hand went instinctively to the knife strapped to my inner forearm under my sleeve. I wore a matching one on the other side, the knives an extension of me now. The Hunters would never see me coming.
Keene grinned, his eyes tracking my movements knowingly, and I couldn't help but grin back. The moment made me feel close to him like in Venezuela when we'd hidden from the Emporium. If those agents hadn't started the fire, maybe things would be different between us now. But the fire had happened, had raged quickly, almost unnaturally, out of control. I could have shifted out, of course, but I hadn't wanted to leave Keene. Together we'd managed to hide and finally escape.
I'd wanted to talk to Keene about what happened that day, but whenever he'd been here at the Fortress during the past two months, we were either with others or he'd shut himself inside Cort's office. I had no idea what the brothers were working on.
"We'll have time to deal with rumors later," Dimitri said, speaking for the first time. His words slid over me like a balm to my nerves. That was Dimitri, the calmest, most reasonable, and wisest member of our cell, perhaps because he'd lived a thousand years. The healer was also able to kill or heal with a touch. The short, broad man had once saved my life, and I loved him like the father I'd never known.
As Dimitri said, time was on our side. Unbounded aged two years for every hundred they lived. Most of us underwent the Change around thirty or thirty-one, but a few Changed at twenty-eight, like Stella, and others as late as thirty-five. As Unbounded, our life span was about two thousand years—if the Emporium or the Hunters didn't kill us first. Even with that happy little cloud hanging over me, I was amazed that I, Mari Jorgenson, former boring accountant, was now a semi-immortal Unbounded shifter. No way would I ever choose to go back.
Not to remove the target from my back.
Not even for Trevor.
"The Emporium is our real enemy. Don't ever forget that," Ava said almost absently. "Now, as you may have surmised, we have a mission for you, and it's of the utmost importance. President Mann has had his hands full dealing with the announcement he was forced to make regarding our existence. It's been rather ugly, helped along, as Mari mentioned, by our old friends the Hunters." She nodded at Stella, and a holographic image appeared over the table, the increased blinking on Stella's headset the only sign that she was controlling it. As a technopath, Stella could use her headset to connect with multiple computers at once, internalizing and processing more information in a few minutes than a roomful of pencil pushers on a computer network.
I stared, fascinated at the scene that appeared more realistic than looking out a window. Stella had recently installed the new technology, and this was my first real look at it. This holo presented a public rally featuring Hunters, who were once again preaching their gospel of hate and racism. Sound came through the conference room speakers as a man yelled, spittle flying from his mouth with his zeal. He claimed Unbounded were evil and had to be stopped before their progeny contaminated the entire world. The crowd cheered. When he proceeded to detail how to dismember Unbounded so they would remain dead, the roar of approval grew to a wild crescendo.
Abruptly, the sound died, disappearing with the image. "Hunters publicizing how to permanently kill Unbounded complicates things on many levels," Ava said, "especially where the president's Unbounded son is concerned." She nodded again at Stella, and a new hologram appeared.
More shouting and confusion resounded through the speakers embedded in the walls. Women, young and old, clogged the sidewalks and streets for miles outside the White House chanting, "Give us babies! We want Unbounded babies!" They carried signs that read I Will Carry Your Unbounded Baby and My Ancestors Were Unbounded, My Child Might Be Too—Choose Me. And, Willing to Sleep with Any Unbounded. The variations went on, each more bizarre than the last.
"Wait," I said. "Are they out there for Patrick Mann?" Patrick was the president's grown son. Or, more aptly, the president's adopted son, who the Emporium had planted as a baby and tried to turn against the president. Patrick's refusal to succumb, even after a year in a squalid prison, ranked him way up there on my list of people to admire.
Ava gestured for Stella to kill the sound. "That's right. They're all volunteering to bear his child."
Keene laughed. "Who would have guessed that would be a problem when he became the face of the Unbounded."
"It's every man's dream, isn't it?" I said, laughing with Keene. "A horde of adoring women. But I bet Patrick's not happy about it. My impression of him was that he's rather conservative."
A smile teased Ava's face. "Whatever his feelings on the matter, it's making his security rather difficult. There have been two serious attempts on his life. The first was a shot from a crowd outside the White House that killed a Secret Service agent. A man with Hunter affiliation was arrested. The attempt last week was by an eighteen-year-old woman, and it resulted in her death." Before Ava finished speaking, a picture of a young blonde took the place of the chanting women.
"Her name was Annabella Fredricks," Ava continued, "Somehow she got into the White House where she was found naked in Patrick's bed. He wasn't home, but Secret Service found her while doing their regular rounds, and she jumped off a balcony trying to get away. They've kept it from the media so far, but she had a knife on her."
I decided not to ask where she'd kept it.
"Someone on the staff had to let her in," Stella said, making the image disappear, "but they really don't know who."
Ava nodded. "Patrick has moved to a different location in DC with a smaller, handpicked staff, but there are no guarantees that it won't happen again. Or something like it."
Cort cleared his throat, a habit he often used before saying something unpleasant. "He can't go back into hiding in Europe. We need him out there talking to people. He's the only way we'll get the support of the people and restore sanity to the government. We need him to show that we're normal." Catching Keene's stare, he added, "I mean, normal in every way that counts."
Keene usually took the bait on something like that, especially from his brother, but this time he didn't respond. When I cocked a teasing brow at him, he only gave me a wistful smile. My stomach did an odd little flop, and for no reason at all, I recalled that closet in Venezuela when we'd been crammed in so tightly that his heart had beat out a pattern with mine.
It was a relief when Ava began speaking again. "We do need Patrick, and that's where this op comes in. Patrick needs a fiancée."
I couldn't help laughing at that. "You mean to get rid of all those women?" I motioned to where the holographs had been.
"I thought we'd advised him not to reconnect with the woman he was dating before he was abducted," Cort said. "I distinctly remember someone explaining the danger he'd be to her."
Ava shrugged. "Since when do the young ever listen?"
A chuckle ran through the conference room, all except for Keene and me, who were, of course, babies compared to the other three. He caught my gaze again and winked. I knew he was thinking that Unbounded sometimes took themselves far too seriously. I thought that all the time, and I was Unbounded.
"Well, the world is changing," Ava said. "We hope that soon we'll no longer have to abandon our families for their own safety. But, yes, Patrick did hook back up with his girlfriend, and things are going well enough between them that if he had his way, he'd be announcing his real engagement." Her gravestone eyes rested on me. "However, his girlfriend isn't going to work for us, and that's where you come in, Mari. We want you to pose as Patrick's fiancée until the threat is over."
"Why me if he practically has a fiancée already? We could just go in as bodyguards."
"First, the girlfriend won't agree to her engagement, at least not publicly." Stella adjusted her neural headset with one hand, giving me a brief glimpse of the tiny metal wires that nestled against her scalp and provided the connection between her brain and her computer network. "Lucinda Ririe puts a whole new spin on the word shy. Truthfully, it might have been every bit as much for her as for himself that Patrick gave up politics when he Changed. Being a technopath just gave him a way to leave successfully. But Lucinda—Luce for short—isn't ready for that kind of attention. At least not yet."
I understood only too well. In my old life any kind of attention that didn't involve numbers made me blush and shy away from people. But I wasn't like that anymore, and those days mostly seemed foggy and unreal. Now I felt strong and alive. Awake. Changed.
"Besides," Keene drawled, "I bet she doesn't have your fascination with knives."
"Exactly," Ava said. "Lucinda can't defend him the way you can. At any rate, the Secret Service wouldn't be pleased to have us send in bodyguards—that's the job they're supposed to be doing. As Patrick's fiancée, you can accompany him everywhere and keep an eye out for any threat, especially internal ones. Your unique ability gives you the advantage in just about every encounter Stella has simulated."
She had a point there. Short of a special, electrically-generated containment field, nothing could keep me from shifting.
"Since we know you're in the Hunter database as an Unbounded descendent," Ava continued, "and we can't be sure we've eliminated or altered every photograph there might be of you online, you'll have to go in disguise and use a fake name. Stella has already created your new identity and begun posting photographs of you in various places where Patrick has been. The media will soon find them. You'll become an overnight sensation."
I grinned. "New identity, cameras flashing, cute guy to romance. Sounds great! When do I start? But can I drive a Jaguar? Gotta keep up appearances if I'm dating the president's son, don't I?"
"Oh, really?" Keene rolled his eyes. "Is that all it takes? A new identity and a car? What about a Ferrari? Would you go out with a guy just because he had a Ferrari?"
I leaned over and elbowed him. "Only if he's really hot. Otherwise, I'll save up and buy my own." We received good pay for our ops, aside from our regular stipend allotted us at our Change, so I wasn't just talking.
Ava's next words wiped the smile from my face. "I want you to understand that your life will be in danger every minute. We know the Emporium has plans to take over the country despite everything we are doing to stop them, and Patrick may be a part of their long term goals. If we don't learn what they're up to, this war to save humanity may be lost before it's truly begun."
Sample Chapter
© White Star Press 2015
The Tainted Crown
Horstberg Saga Vol 4
Chapter One
RELATED BY BLOOD
Bavaria—1849

Erich du Woernig glanced in his bedroom mirror and haphazardly raked his fingers through his damp, dark red hair. He was glad for the way the loose curls always seemed to just fall into place, which disguised his need for a trim as much as his aversion to fussing over his own appearance. He glanced at the clock, grabbed his jacket, and hurried out of the room, down the stairs, across a corridor, and up a different set of stairs before he pushed open a door and entered the castle nursery, announcing himself with an exuberance that had become expected of him. More than half a dozen children came running, throwing themselves toward him all at once while he pretended to fall over from the onslaught. He tickled them while they tried to tickle him, and even though he wasn't ticklish, he pretended to be in some form of hysterical agony that made the children laugh and laugh.
Erich's sister, Maggie, who was mother to three of the children, shouted to be heard over the ruckus. "Enough! Get back to your breakfast!"
The children hesitated, not wanting to stop the fun, but Erich nudged them along, reminding them quietly to mind the rules.
"You know," Maggie said to him, "every time you decide to grace the nursery with your presence, it takes twenty minutes to settle them down." She feigned a glare of disgust, but Erich could see the humor sparkling in her eyes.
"They love it," he said. "And so do you."
She let out a childish squeal of laughter as he lifted her briefly off the floor and swung her around gently, taking care to remember that she was expecting a baby, even though the pregnancy was barely beginning. The children all turned to watch while Maggie playfully slapped his arm in some attempt to scold him, but she couldn't hold back more laughter, and the children laughed, too. Erich noticed the nanny watching them discreetly while she overtly fought to suppress laughter of her own. He winked at her and her laughter jumped out. Since she was twice his age, she knew he wasn't flirting with her.
"Now you've disrupted everyone," Maggie scolded and slapped his arm again.
"You're a vicious woman, MagdaLena," he said and walked past her to sit with the children on a chair that was far too small for him. They quieted down as he asked his niece, Hannah, about her music lessons; she always loved to talk about music. He then asked Hannah's brothers, Stefan and Gerhard, about their studies and hobbies. He made a point to remain abreast of each of the children's interests and progress in school. He felt a special closeness to Stefan, even though he was careful not to let on in a way that might spur any kind of difficult feelings between the children. He'd been drawn to Stefan since the day he was born, and as soon as the boy had been able to talk, it had become evident that he had much in common with Erich and they understood each other well.
After Erich had spoken to his niece and nephews, he spoke for a minute to each of the other children, all of whom had a parent working among the higher-ranking servants at the castle. Royalty and servants had always played and learned together at Castle Horstberg, and there was a long history of goodness that had come out of the bonds of friendship developed in this very room. There were nurseries elsewhere for younger children—the infants and toddlers—all equipped with competent and loving nannies who were carefully chosen, even though the parents were all involved with the children's care as much as possible. The children, presently enraptured by Erich's attention, would soon be having their school lessons with a tutor who would be arriving within the hour, and the day would be a mixture of playtime and education. He knew the routine well from his own childhood.
When he'd completed his visit and said elaborate farewells that made the children giggle, he paused near the door to have a more serious moment with his sister. "You look lovely, as always," he said. "How are you feeling?"
"I'm fine, thank you," she said.
"And how is that husband treating you?" he asked with mock concern. Since Han Heinrich was Erich's dearest friend and also worked as his highest advisor in all political matters, Erich felt sure he had the right to continually make fun of him if he chose to. "Do you need me to give him a bloody nose to keep him in line?"
Maggie laughed softly. "You know very well he treats me like a queen."
"As he should." Erich winked before he pressed a kiss to her cheek.
"If I'm late for breakfast—or miss it altogether—tell Mother and Father I've gone to see Dulsie and not to worry."
"Is she all right?" Maggie asked.
Erich sighed and looked down, knowing Dulsie would prefer that he avoid repeating any details of the challenges in her life that she had shared with him in confidence. And yet the royal family knew her far too well to not have some awareness and legitimate concern. He sought for an appropriate answer and looked back up at his sister. "She's had a bit of a setback, but I'm certain she'll be fine. I just want to check in on her, and make certain she knows I care."
"She could never doubt that," Maggie said with a sincere smile. "You've always been a good friend to her."
"As she has been to me." He gave Maggie another quick kiss. "I must go. Busy day and all that."
"It always is," Maggie said.
Erich hurried from the room. Even walking briskly and breaking into a run here and there, it still took him several minutes to get to the main door of the castle where he stepped out into the courtyard and breathed in the fresh air of a lovely morning. He crossed the courtyard with an unhurried run and slowed down as he came to the long, well-kept corridor between two rows of fine apartments where higher-ranking military officers and upper-class servants lived with their families. Erich had many friends and acquaintances among the residents of these apartments but none more dear to him than Dulsie Dukerk. She was the oldest child of the Captain of the Guard, and she had been a continual part of his life for as long as he could remember. Lance and Nadine Dukerk were like an uncle and aunt to Erich and his siblings. They had always been around, and it was impossible to imagine life without any member of the family. Dulsie had three younger brothers, although Erich only knew Jacob, the eldest of them, well enough to call him a friend. Still, he was more drawn to Dulsie. They had always been able to talk to each other about anything and everything, and he felt most comfortable with her. Given that he was the heir to Horstberg, and he couldn't go anywhere without everyone knowing who he was, his true friends were few and well chosen. And Dulsie was a choice young woman in every regard.
Erich knocked at the door and waited only a moment before a maid answered and gave him a familiar smile. She was quite accustomed to his frequent visits, and he was glad to see that she seemed to be getting over the typical awe that most people displayed toward him when they didn't know him well.
"How are you this morning, Didi?" he asked.
"I am well. And you?"
"Very well, thank you." He was glad to hear that she'd stopped calling him Your Highness every time she spoke to him.
"Miss Dulsie is in her sitting room," she reported. "You know the way."
"Yes, I do. Thank you." He headed up the stairs and down the hall, meeting Dulsie's mother as she came out of the door just as he was approaching it. She closed the door as if to let him know she didn't want Dulsie to overhear whatever she had to say.
"You heard me coming," he said to Nadine, trying to keep the mood light.
"I did," she replied with a smile. "The sound of your stride is unmistakable."
"Perhaps I shall have to disguise it to make your life more interesting." She let out a gentle laugh, but it didn't hide the severity in her eyes and he asked more quietly, "Is she all right?"
Nadine looked up at him with blatant concern in her countenance.
"Has the doctor seen her again?" he asked when she seemed hesitant to answer the first question.
"He has. It's always the same. There is nothing physical that ails her, even though her depression seems to bring with it physical ailments. He said the fatigue and aching in her muscles are real, and we should respect that, but . . ." She sighed deeply. "It's just so difficult to . . . understand." She met his eyes, her concern deepening. "Erich," she whispered, "you have always been so good to her; you know her better than anyone besides her father and me. You know the real reasons for her greatest struggles, even if she prefers not to talk about them. Still . . . maybe she needs to talk about them, but she . . . doesn't want to. Perhaps you can get her to admit to how deeply this has hurt her . . . and why. You promised her—and me—that you would never tell anyone the whole truth, but now I wonder if we were wrong to try and keep the matter so quiet. It seems everyone in the entire country knows the truth—except certain members of the royal family. How is that possible?"
"Because people say things behind our backs that they would never dare say to our faces," he said, trying not to sound as perturbed as he felt over the idea.
"That's right," Nadine said, "and Dulsie is finding that she is a victim of that very problem, and yet she is not a part of the royal family—and so the quandary keeps coming up and causing her grief."
Erich sighed. He understood the implications between her words, but he didn't know that he was any better equipped to help Dulsie than her parents. "I will do my best," he said. "You know I will."
"I know." She squeezed his hand. "You've always been so good to her. Without you, I fear . . ." She cleared her throat gently and Erich was glad she didn't finish the sentence. They both knew to what she referred; there was no need to say it.
Erich kissed Nadine on the brow and said, "I will make her smile if it kills me."
Nadine laughed softly and hurried to wipe a hand over each cheek where tears had fallen. "Thank you. You know where to find me if you need me."
"Yes," he said and opened the sitting room door while Nadine moved on toward the stairs.
Erich entered the room to find Dulsie sitting in a spacious chair near the window, her feet tucked up beneath her skirts. She was undoubtedly beautiful, with dark hair and pale skin—the latter mostly a result of her hardly ever going out into sunlight. But she'd always kept her beauty well hidden by always dressing in dark colors and unfashionable styles, as if she were living her life in some kind of mourning. And her striking eyes were most often turned down, avoiding the possibility that anyone might look into them and see the truth about who she really was. Her parents had raised her well, had taught her to rise above the truth that didn't have to define her. Yet somehow childhood taunts had merged into outward cruelty from others during her youth, and now she considered herself a spinster beyond all hope of finding any kind of real happiness in this life.
"Good morning," he said and closed the door, leaning against it. She glanced toward him and showed a hint of a smile, but she said nothing before looking back toward the window. "Let's run off and join a circus or something," he added, and her smile widened, appearing to do so against her will. "I'll be a clown, and you can train tigers, perhaps."
"I think I'd rather ride an elephant. And I could be its caretaker."
"You would need my help." Erich plopped himself down into a chair that was familiar to him. "An elephant would eat a great deal, and that means a great deal of cleaning up, too—if you know what I mean."
She smiled again. "Yes, I know what you mean."
"So, you would need my help," he said again.
Dulsie looked right at him and said, as if he didn't know, "You can't run away and be a clown or clean up after an elephant. You're the next Duke of Horstberg. You have to stay here forever."
"But you don't," he said more seriously, knowing they needed to acknowledge the heart of the problem. He'd decided long ago he would not avoid the things that troubled her, nor pretend they didn't exist. Even though she rarely commented or shared her own feelings, he refused to ignore the problem. He believed that was one of the biggest reasons they'd remained so close over the years. "Maybe you should leave here; go somewhere else . . . where no one knows. And you wouldn't have to join a circus."
"You say that as if you've never brought it up before."
"Perhaps it wasn't right before now; perhaps this is the time."
"The people I love are here," she said. "Where would I go?"
"I don't know, Dulsie. I just want to understand."
"You do understand. There's nothing to say that hasn't been said between us many times before."
"All right, then," he said with an exaggerated sigh, "you must marry me."
She actually laughed, but he suddenly didn't want to be anything but completely serious.
"Dulsie," he leaned forward and took her hand, "why not?"
"Erich," she said in a tone that implied he'd lost his mind, "you've asked me a hundred times at least, and you can ask me a hundred more; the answer will still be the same."
"But . . . this time I really mean it."
"You've meant it before, or so you said."
"I did mean it," he insisted, then smiled. "Well, at least once or twice." He tightened his hold on her hand, drawing her attention more fully to him. "But this time I really mean it. Marry me, Dulsie. We can make each other happy. You know we could. We are perfectly matched, and we're in a perfect position to solve each other's problems."
Dulsie withdrew her hand and looked away. "Is that reason enough to marry anyone? To solve each other's problems?"
"It could be," he said firmly. "We love each other."
"We do," she said with sincerity. "But not like that. It's never been that way between us, and we both know it."
"But maybe what we have is enough."
"And what?" She sounded mildly angry. "Allow the stigma and shame of my existence to taint your family and position? I would never do that to you!"
"I do not consider you to be any kind of stigma or shame," Erich said, angry himself. "I don't care what people think; nor should you."
"That's easy for you to say," she snapped. "You cannot possibly know what it's like, when people practically fall to their knees in worship at your very appearance. I can assure you it is quite the opposite with me. You've always been more than kind and gracious with me, Erich. But all of your public appearances with me on your arm have not changed the truth, nor the way people see me. I cannot be the Duchess of Horstberg—even if I wanted to, which I do not!"
"Should I be insulted?"
"No. And you shouldn't act surprised. It's not as if you didn't know that. I would bring a curse upon you if I were to hold that position."
"That's ridiculous and you know it!" Erich insisted. "And don't start the argument again about the blood in your veins, because you will never convince me that the worth of a person isn't determined more by the goodness in her heart than by anything else."
Dulsie looked out the window. "And once again we come to the same impasse."
Erich sighed loudly and leaned back in his chair. "What can I do for you, Dulsie? Tell me how I can help and I'll do it. Anything!"
She turned to look at him, her expression softening. "You're very good to me, Erich. If I knew the answer to that question, I would tell you. Because I believe you; I believe you would do anything for me. I also believe you need to have the good sense to remember who you are and what your obligations entail."
"I know that very well," he insisted. "I assure you my obligations are not being neglected, nor will they be tainted by our association."
"So you keep telling me."
"Dulsie . . . please."
"Forgive me," she said. "You know I take it out on you because you are kind enough to let me. I know you'll love me no matter what I say or how I say it."
"Yes, that's true. I just want you to be happy."
"And I just need some time."
"Time to what?" he demanded. "Another year or two spent in this room? Looking out the window while the world changes all around you?"
"I did what everyone has been urging me to do for years. I took a risk, I opened my heart, I engaged myself in new social habits and made new friends. And look where it got me." She glared at him as if it might be his fault. And maybe it was. He had certainly encouraged her to do those very things, and she had certainly ended up with a broken heart. "This room is safe," she added, and he sighed again.
After grueling minutes of silence, she said, "Enough about me. Tell me what you've been doing. Distract me."
Erich told her about the children and their antics, but there wasn't anything else to tell her that she didn't already know—since he'd been there to visit the previous afternoon. He finally declared that he needed to go; he knew there was business to be completed before meetings that would take place this afternoon. He hoped to get away in between to share lunch with Han at the pub. He kissed her brow and squeezed her hand, then hurried from the room, wishing that its stifling effect didn't always cling to him. He felt fresh compassion for her family members who tried so hard to help Dulsie with no success. He saw Nadine at the foot of the stairs and wished he had something positive to say that would ease the concern in her eyes.
"I asked her to marry me," he said with false brightness, "but again she has refused."
Nadine did smile, but it faded quickly. "I dare say you would marry her if she'd even consider it."
"Yes, I would, and I told her so."
"But I fear you would only have a depressed wife, and everything would only be worse."
"Perhaps. That doesn't mean my offer isn't sincere."
"I know." She gave him a motherly hug. "Thank you for your visits. I'm very grateful."
He offered a wan smile. "If you think of anything I can do . . ."
"Of course. I know where to find you."
He left with a heaviness in his heart that he knew was small compared to that in Dulsie's. Then he considered the time and ran across the courtyard, into the castle, and to the dining room where his family was just finishing breakfast.
"Ah," Cameron du Woernig said wryly, "how nice to actually see my son at breakfast."
Erich sat at his usual place. "You work with me far too many hours of the day. I'm certain my being late for breakfast will not cause you too much grief."
"You were visiting Dulsie," Abbi du Woernig said. His mother had obviously been told that he was, since she was commenting rather than asking. And he knew what was coming next. "How is she?"
"The same," was all Erich offered, and he was glad when Han changed the subject and lightened the mood. His best friend turned brother-in-law was gifted at keeping the struggles of life in perspective with his optimism and humor, and Erich was especially grateful for it now. He also felt grateful for the family that surrounded him. He was glad to permanently be residing with his parents, as well as with Maggie and Han and their growing family. Han's father, Georg, also lived in the castle and shared meals with the family since he'd lost his wife some years earlier. Georg had always been like part of the family, so having him around all the time felt completely natural. And because he was the duke's highest advisor, Erich worked with him as well, and he had a deep respect for Georg's wisdom and intellect, as well as his unending kindness.
Erich was glad for trivial conversation at the breakfast table, and the others hovered there even though they had finished eating. He liked mornings when there were no urgent meetings to get to, even though there was always plenty of work to be done. But the pleasant atmosphere in the room fragmented when Maggie said, "I've been especially worried about Dulsie since Klara told me the most astonishing thing about her. If the servants are saying such things—and believing them—it's no wonder she doesn't want to come out of her room."
Erich tried to ignore the sudden tension in the room and cleared his throat. "Be careful, little sister," he said. "Don't give too much credence to gossip from your lady's maid."
"Klara has been with me since I was a child," Maggie said, "and she is not one to pay attention to idle gossip. She would not have told me if she didn't believe it had some validity."
Erich wondered why Maggie hadn't brought this up when they'd crossed paths earlier in the nursery, but with the children in the room, it likely wouldn't have been a good idea. He preferred that she not bring it up at all, but it was evident she intended to. He strongly suspected what she was going to say, and wished that she wouldn't. But perhaps, as Nadine had said, it would be better if the royal family knew and talked about all of the things that were said about them behind their backs.
"Although," Maggie said, "I can hardly believe it's true. How can we have grown up with her and not have known such a thing?"
Erich noticed the way his parents and Georg became solemnly alert, as if they all knew exactly what Maggie was talking about. Did they? he wondered, feeling as incredulous as Maggie. Could they all have known all this time, and it has never been discussed?
"I don't consider anything said among us here to be gossip," Maggie continued, "because we're not like that; we're family. But I have to say it. I have to know if it's true."
"So say it," Han said, encouraging his wife, even though he clearly had no idea what she was talking about.
"Well," Maggie seemed hesitant, and almost looked as if she might cry, "Klara said that Dulsie is not Captain Dukerk's daughter by blood, that he married Nadine when Dulsie was a child, and she is one of Nikolaus du Woernig's many illegitimate children."
Han gasped and his eyes went wide. No one else spoke or moved. Maggie looked around at the lack of response from everyone but her husband and declared the obvious. "You knew! You all knew!"
"I didn't know!" Han looked at his father. "Is that true?"
"I'm afraid it is," Georg said. "I'm genuinely surprised you didn't know," he added, looking at Han, then at Maggie.
Her quick glance at Erich made it clear that he'd already known, and Maggie jumped on verbalizing the reasons for that. "You knew, as well," she said directly to Erich. "You've been her friend all these years, and you knew."
"Yes, I knew," Erich said. "And you can't be surprised that I would keep such information in confidence."
"No, of course not," Maggie said. "I would never want or expect you to repeat such a thing, but . . . if the servants are talking about it, then . . ."
"The whole country knows," Abbi stated. "That's the nature of being royalty, isn't it? We're always the last to know that everyone knows everything. So we just have to assume that they do."
"I can't believe it," Maggie said and she did start to cry. She looked at her father. "She's our cousin, then."
"Yes," Cameron said, but he had an expression that was typical whenever the abhorrent behavior of his deceased brother came up.
"Every bit as much as Nik Koenig," Maggie added, and the hatred she felt for Nikolaus du Woernig's son was evident in her tone. But they all felt that way; he had caused a great deal of grief for all of them. Of course, Nik was a legitimate child to the late Nikolaus du Woernig, even if no one had known of his existence until he'd reached adulthood. But he had proven to be a deplorable person with selfish and destructive motives, much as his father had been. And no one sitting in the room wanted to even acknowledge his existence. But Maggie had stated a fact that had to be addressed, and the temperature in the room had suddenly become colder.
"Yes," Cameron said again, his voice husky with barely suppressed anger.
Erich cleared his throat and drew together the strength to say what he knew needed to be said. Now that the subject had been opened, he preferred to offer some clarity to the situation as opposed to allowing his sister and her husband remain blind to the whole picture. "You must understand," he began quietly, "that Dulsie has a sensitive personality. And people have known the truth since she was a child." He repeated what he'd said earlier to Nadine. "The reality is that people say things behind our backs that they would never dare say to our faces, which means we often don't know what's being said. So, while we might be oblivious to the impact of her paternity, she has suffered greatly for it. Even though I believe she is much stronger than she thinks she is, I can't blame her a bit for not wanting to go out into the world and subject herself to that."
"Nor can I!" Maggie said vehemently and wiped her tears. "I just . . . wish I had known. Perhaps I could have . . . I don't know . . . helped, somehow."
"And perhaps there is simply nothing anyone can do," Abbi said. "We've always loved her as part of the family, and—"
"And she is literally a part of the family," Han pointed out.
"Yes," Cameron said again, exchanging a glance with Abbi that seemed to hold some hidden meaning. But Erich felt certain he didn't want to know whatever else he might not know.
"Is that the reason?" Maggie asked Erich, looking directly at him.
"The reason for what?"
"Is that the reason this recent courtship ended so abruptly for Dulsie? Does it have something to do with this?"
Erich heaved a ragged sigh. "Yes," he said and looked down. "It was all going very well with this young man, until his parents got wind of the gossip. When they learned it was not gossip but actually true, they did not want their son to see Dulsie any further. Even though he protested, she did not want to be associated with a family who could not set the issue aside and accept her on her own merits. And I don't blame her. Who would want to always have that hanging over them? How could she marry into a family with such an attitude in place?"
"I agree," Abbi said. "As difficult as it is to see her alone, at least she is loved without condition among family and friends. I hope she can find someone who can see past all this nonsense that has nothing to do with her, but we simply have no control over the matter." Abbi then looked directly at Maggie and said, "You must be careful not to behave differently toward Dulsie now that you know. She is sharp and she will sense it. Just be kind and gracious to her as you have always been."
"I can assure you that she doesn't want to talk about it," Erich added. "And she doesn't want attention drawn to the matter. Let's just . . . leave it that."
Maggie nodded and wiped more tears. She was always more prone to crying when she was pregnant, but it was obvious that her compassion for Dulsie went deep. "I can't believe you all knew," she said again, glancing toward her parents.
"Of course we knew," Cameron said, looking mostly at her. "Nadine had believed—like many other women—that she was married to Nikolaus. He sent her away when she got pregnant, and quickly stopped sending her any financial support. He'd abandoned her long before he died. She finally came here in desperation with her young daughter, and we did our best to help her. Lance fell in love with Nadine—and with Dulsie. He's the only real father she's ever known, and the only one that matters. And that is all that any of us needs to know. Enough said."
Cameron rose abruptly to his feet as if to declare an end to the conversation. The other men did the same, and Erich joined them, not feeling much appetite. A few minutes later they were settled in the office, focusing on the business at hand, but his own thoughts were drawn frequently toward his concern for Dulsie. Would she truly remain a spinster and find nothing in her life beyond what she had now? And he wondered if he too would forever remain single, unable to find a woman who could fill his heart and take on all that was required to stand at his side. A part of him believed that he and Dulsie were truly well matched. But he also couldn't deny her reasons for being opposed to the union. He longed to find the kind of love he knew his parents shared. But he'd been feeling that way for years, and he wondered if it would ever be.

Kathe Lokberg vehemently kneaded the bread dough against the surface of the table, occasionally glancing out the window for any sign of her brother's arrival. Theodor worked on the other side of the valley, and occasionally he took his son, Karl, to stay with him there for a few days at a time. Little Karl lived here in the family home with Kathe and her father—who was also named Karl—since Theodor's wife had died while bringing Little Karl into the world. Kathe knew it was good for the child to be with his father as much as possible, but she missed him when he was gone, and she knew they should have arrived by now.
Her thoughts wandered through sporadic memories while she got the bread into the oven and worked to clean up the mess. She was taking out the freshly baked bread when she saw her brother's horse coming up the long drive, and a minute later Karl burst through the side door of the house, his father right behind him.
"We're back!" Karl shouted and ran toward her.
Kathe wiped her hands on her apron and bent down to hug Karl tightly. "Did you have a good time?" she asked.
He beamed and nodded, announcing, "I'm going to go tell Grandpapa what we did."
After Little Karl had gone back outside in search of his grandfather, Kathe frowned toward her brother. "He'll be spoiled rotten if you keep taking him up there so often."
"The princess's children are well disciplined, I can assure you," Theodor said. "With the way you talk about them, you'd think I was exposing him to leprosy or something."
She scowled and turned back to her work.
"What are you making?" he asked, lifting the lid off a pot to take a deep whiff.
"Stuffed cabbage," she announced. "Get out of there. If I find any evidence that you've been sneaking food before lunch is ready, I'll have you scrubbing floors."
Theodor laughed. "Ooh, you get sassier every day."
"I'm competent. Isn't that what you always tell me? And be glad I am, or you would be in a fix."
"I'm grateful for all that you do for Karl," Theodor said, putting a gentle hand on his sister's arm. "I know I don't say it often, but your sacrifices haven't gone unnoticed."
Kathe smiled. "I love Little Karl. It's no sacrifice."
"I know you do, Kathe. But you have your own life to live. You need to get out more. Do you have any friends?"
She turned away from him defensively. "None worth mentioning. I enjoy what I'm doing with my life."
"Cooking? Cleaning?"
"I spend a lot of my time in the garden."
"Yes, and it's lovely. But there is more to life than that."
Kathe ignored him and moved the pot off the stove, well aware that he knew she wouldn't send him away hungry. "I assume you have to hurry and eat so that you can get back."
"Actually . . . there is nothing important going on for His Highness today; at least not anything that requires a change of clothes. Therefore, I have the rest of the day off."
"How delightful!" Kathe said, and together they set the table for lunch before Theodor went out to their father's workshop behind the house to get him and Little Karl. Kathe enjoyed having Theodor there throughout the remainder of the day, and she was relieved that he didn't bring up anything more about her lack of social exposure. She genuinely didn't care about that at this point in her life, but she wasn't certain how to convince her brother.
The following day, Kathe walked the short distance into town, hoping to get to the butcher's before his best cuts were gone. She would then enjoy looking over the produce and other items set out by the many vendors. Since it was market day, there was always the best quality and variety available.
She left Little Karl in the care of his grandfather and put a basket over her arm in which she would carry her purchases. While she walked at a leisurely pace and enjoyed the pleasant weather, her mind wandered to Theodor's reasons for concern on her behalf. She'd been unable to push it out of her mind as she had in the past, and she wondered if she did need a change in her life. At times she nearly felt as if she were Little Karl's mother. But now that he was getting older, he depended on her less and less, and admittedly she felt lonely when he wasn't there. Was that the reason she resented the time he spent at Castle Horstberg? Or did she fear he might actually grow so accustomed to being in the company of royal snobbery that he wouldn't want anything to do with her?
Kathe had never felt any interest in having a social life. She had plenty of years ahead to be concerned about such things. Right now, she was happy to just stay at home and do the things she was comfortable doing. Her father had suggested once that she was afraid to get out in the world, perhaps because of the losses she'd experienced in her life. Maybe that was true. But Kathe didn't care whether or not it was. She was happy and content, and she wanted to be there for Little Karl as long as he needed her.
Kathe wandered idly through the congested market square, lost in her thoughts. She heard some commotion behind her and turned to see two well-dressed men riding slowly through the crowd on horseback. By the way people eased back in awe, she felt certain they had to be members of the royal family, though she couldn't be certain since she wouldn't have known any of them on sight. She could see no resemblance between the two men. They were both equally tall, but their coloring and appearance had no similarities. Kathe paused curiously, trying to comprehend her brother working for these people. She was surprised at the way they interacted amiably with the commoners when she had expected them to just ride through with their noses in the air. She noted that one of the men had curly red hair, unlike anything she'd ever seen before. She recalled that Theodor had told her the du Woernigs had all inherited red hair from the duchess. This surely had to be Erich du Woernig, the heir to the Duke of Horstberg. The duke and duchess only had one son.
Though she remained at a distance, Kathe observed him more closely, trying to imagine her brother being his personal assistant each and every day. Then she recalled that she had seen Prince Erich briefly around the time of Leisl's death, though she'd been far too caught up in her own grief to give the encounter much thought.
Theodor always spoke of Erich as if he'd somehow descended from heaven or something, but he looked awfully ordinary to Kathe; perhaps far more ordinary than she'd ever imagined. Though she'd never admit it to Theodor, she couldn't deny her intrigue for the prince as she heard him laugh over something an elderly woman said to him. She watched as he bent low in the saddle and pressed the woman's hand briefly to his lips. He smiled, and Kathe became unexpectedly seized by a rush of butterflies. He was adorable. The curly hair and dimpled cheeks nearly made him look like an overgrown little boy. Yet as he straightened in his saddle and eased his mount slowly forward, she was struck with his stature, his majesty, his regal demeanor.
Unnerved by her reaction and the way it contradicted everything she'd believed about this man, Kathe forced her attention away. Her eye was drawn to a young child riding his own horse between the prince and his companion. From his size, Kathe guessed him to be near Little Karl's age, yet his stance and manner constituted someone much older. It was almost incongruous the way he rode the massive stallion with perfect ease. While Prince Erich seemed like a child in a man's body, this boy seemed the opposite. The dignity and presence about him was that of a grown man. His wavy rust-colored hair made it evident he had du Woernig blood. Surely he had to be the young prince born the same year as Little Karl. Seeing him like this, it was difficult for Kathe to imagine the boys playing together at the castle. Kathe felt certain now that the other man riding with them was this child's father, who held some important position worthy of being married to the Princess MagdaLena.
In the few minutes Kathe observed them as they rode past, apparently to some important destination, she couldn't deny feeling something change inside her. Through the course of completing her errands, and all the way home, she wondered about the family her brother worked for, when she'd hardly given them a second thought before. Perhaps it was just seeing them that made them feel real. That night as Kathe prepared for bed, she felt unnerved to find her thoughts still preoccupied with Prince Erich and his young nephew. She gazed out the corner window of her bedroom toward where Castle Horstberg sat at the far side of the valley, and tried to comprehend these people eating and sleeping just like everybody else. Recalling a vivid picture of Erich du Woernig smiling at the old woman, a fresh rush of butterflies seized her. Had she gone mad?
For several days, Kathe found herself fantasizing about Prince Erich of Horstberg. While her mind wandered, she began to question whether or not she was truly content—or if this fear her father had suggested was more real than she wanted to admit. Figuring there was little to be done about it either way, she indulged in her fantasies, certain that every young woman in Horstberg must have had similar thoughts concerning the prince. Knowing she would likely never cross his path, she considered thoughts of him a harmless pastime. But eventually her fantasies became tedious, and she convinced herself that even if a prince ever took a second glance at her, he was likely too arrogant and stuffy to make any woman happy.

Erich continued to visit Dulsie every morning before starting his typically busy day. He grew increasingly concerned by her darkening mood, until he felt compelled to request some time with both of her parents to privately discuss the matter. Captain Dukerk could be an imposing man, and Erich had certainly seen him in his role as the Captain of the Guard over the years. But just like Erich's own father, Lance Dukerk could set aside his position and be a man, a friend, a husband, and a father. And Erich had witnessed that transformation as well throughout the course of his life. When he sat down with Lance and Nadine in one of the castle parlors, they felt as they often had, more like an aunt and uncle to him, and he knew he could have this conversation with them.
As he had learned to do by working with good and powerful men for many years, he got straight to the point. "I'm growing increasingly concerned about Dulsie, and I'm certain you both must be feeling the same."
"We certainly are," Lance took hold of his wife's hand. "But we feel helpless."
"As we know you do," Nadine said.
"No one knows her struggles more than the three of us sitting here," Lance added, "but we know she opens up to you more than she does to her parents."
"Perhaps," Erich said, not wanting to discredit what very good parents they were to Dulsie. "I keep having a feeling in regard to her that I've tried to push away, but I can't do it any longer. No one knows but us how close we came to losing her when . . ." Erich hesitated to bring up the horrible time when Dulsie had tried to take her own life. His usual visit had saved her—quite literally, when he had found her bleeding profusely. With the help of her parents and a trusted servant, they had been able to stop the bleeding and see her cared for without anyone else knowing. And Erich had to admit now, "I look back and realize that I had felt uneasy for a long time before that terrible day. I can't ignore my feelings now." He noted how Lance and Nadine eased closer together and tightened their grip on each other's hands. "Forgive me if this sounds abrupt, but I really believe she needs to leave Horstberg. It nags at me and I feel conflicted; that's why I haven't brought it up. Her family and closest friends are here, I know. And I know how difficult it would be for you to have her live elsewhere, but . . ."
"But we want her to live," Lance said.
"And not just remain alive," Nadine said with the arrival of tears, "but to have joy in her life."
Lance sighed. "I believe we've both felt the same but haven't wanted to admit it." He and his wife shared a long gaze before looking back to Erich. "Perhaps we needed you to help us make that decision."
Erich felt encouraged by the validation of his ongoing feelings over the matter and went on. "I would miss her dreadfully, as I know you would. But we all want to see her do much better than she is now. I just feel in my gut that she will never be free of what haunts her as long as she remains in Horstberg. For her, the taint exists in this country. Elsewhere, it wouldn't matter." He took a deep breath and continued. "I understand Didi has family less than an hour's drive from here that she visits somewhat regularly."
"That's right," Lance's eyes widened slightly.
"Didi is close to Dulsie; she knows everything but cares for her with sincere affection."
"Yes," Nadine said, a mild lilt of hope in her voice as she was apparently picking up on where his idea might be going.
"I suggest that you could possibly arrange for Dulsie and Didi to go live there. I know you have ample resources to get them a home of their own. Let Didi care for her as she does now, as a lady's maid and companion. They can live close to Didi's family but not with them, thus not causing a burden, but they would have support. Didi has mentioned that she herself has more than one male admirer there, and I've seen how her eyes light up when she speaks of such things. She came here looking for work, but I sense she would rather live there. It's not so far that you couldn't see Dulsie regularly, and letters can certainly be sent back and forth often. Perhaps it's the answer. Whether Dulsie remains single or finds someone to settle down with, she can do so in a country where she is not forever tainted with the curse of du Woernig blood."
Erich noticed Lance flinching slightly and feared that his comment had sounded insensitive to Dulsie's plight, but that was the truth of it. And for all that Erich was a legitimate heir and his challenges were entirely different from Dulsie's, he still felt sometimes that it was more a curse than a blessing to be a du Woernig. He loved his family, but he often wished they could be farmers or shopkeepers. It would certainly make life a whole lot less complicated.
There was silence while Erich's words seemed to settle. Nadine finally spoke, "I think it's a brilliant idea, Erich. I'm ashamed that I never thought of it myself. Perhaps I'm too close to the problem to see what now seems obvious." She turned to her husband and asked, "What do you think?"
"I think it's perfect," he said, but with a crack in his voice to indicate that he would sorely miss his daughter. Erich's heart warmed with poignancy and admiration to see how literally Lance had taken on the role of Dulsie's father, and how much he loved her. He thought of the irony of Nik Koenig technically being his cousin, and how much he loathed the man. While Erich respected the sharing of blood, he couldn't deny that family was so much more than that. He could never consider Nik Koenig as family, but he felt that being family well described these good people who had so much love in their hearts.
Lance cleared his throat and composed himself before looking Erich in the eye and saying, "Thank you, son." Erich loved it when Lance referred to him that way; Georg often did the same, and he was honored that these great men would consider him to be like their own son. They had both said as much many times, and for him, the feeling of family was mutual. "I think we should speak with Didi and Dulsie about it right away and not hesitate. I can take a day or two off work and see to arrangements."
"I completely agree," Nadine said, even though her tears made it evident this was a quandary with no ideal solution and she would miss her daughter terribly. She summed it up when she added, "I just need to know that she is happy and that she feels safe."
She sniffled. "I know what it's like to not feel safe, and I don't want that for her. Perhaps we have been selfish in trying to keep her close to us."
"You can't look at it that way," Erich said. "We've all believed that keeping her close would keep her safe. But perhaps it's time for a new season in her life."
"I'm certain you're right," Lance said. "Thank you . . . for all you've done for her."
Erich assured them that his friendship with Dulsie had never been any sacrifice for him, and that he would certainly keep in touch with her whether or not she decided to leave the country. He prayed that she would go. In his heart he knew this was best.
He visited with Dulsie's parents for another hour as they talked through many facets of what they felt was best, and they all hoped that Dulsie would be in agreement. They felt that it was best for her parents to propose the plan to her, although they would be honest about having spoken with Erich about it. They promised to let him know if he could do anything.
Erich felt some relief in having shared his feelings with Lance and Nadine. He visited with Dulsie the next morning and found her torn over whether or not to leave, but leaning toward making the change, believing it was a good idea. Didi was all in favor of it. She loved working for the Dukerk family and was especially fond of Dulsie, but she admitted to missing her own family. The idea of being closer to them was thrilling for her.
The following day Erich found Dulsie packing her things and in good spirits. Lance and Nadine had gone with Didi to her home country to see to some arrangements, and they had returned with news that a small home had been purchased, two servants hired to watch after the women, and all other arrangements had been made.
Two days later, Erich was in the courtyard when the last of Dulsie's things were loaded onto the waiting carriage. He'd shared a long talk with Dulsie the previous evening, so they'd already given the bulk of their goodbyes. But he needed to be here to see her off. They'd already promised to write letters regularly, and to visit when possible. Although they both knew that her returning to Horstberg would always be difficult, and his life was so busy and complicated that getting away to see her wouldn't happen very often.
When Erich saw Dulsie approaching with Didi and her parents, he was overcome by an unexpected surge of emotion, and he had to consciously will himself to hold back a hot rush of tears. He knew in his heart that this was best, but they had shared a long and meaningful friendship since they were children, and he knew that nothing would ever be the same between them. He had an urge to beg her to stay and marry him, and to promise that he would imprison anyone who spoke ill against her, but he knew in his deepest self that it wasn't right for either of them, as much as he might want it in that moment.
"I thought we'd already said goodbye," Dulsie took the hand he reached out toward her. The others discreetly kept their distance to allow Erich and Dulsie some privacy.
"You know I couldn't let you leave without being here to see you off," he said, proud of himself for the steadiness in his own voice.
He saw the glimmer of tears in her eyes and a hint in her expression that she almost wished he hadn't been here now, if only so they could avoid this moment laden with emotions that felt unbearable.
She surprised him when she threw her arms around him in a tight hug. "You know how I love you, Erich. You're the best friend I've ever had. But it's time for both of us to move on."
"I know," he said, his voice now trembling. "And you know the feeling is mutual."
Dulsie drew back with courage in her eyes and a forced smile. "So, let's just say goodbye and get it over with. I will write to you as soon as I'm settled, and I'll expect a letter back right away. Promise me."
"Of course." He felt stray tears escape his eyes as she kissed his cheek. He kissed hers in return and found it wet.
Erich turned to help her into the waiting carriage, squeezing her hand tightly. He hurried to wipe his tears away before he nodded toward Didi and said, "Take good care of her."
"I will, Your Highness," she said with a nod in return. "I promise."
Erich stood in the courtyard and watched the carriage roll away. Considering how difficult Dulsie's life had been, Erich could only believe that this was a good thing. He drew in a long sigh and forced himself to hurry to his father's office and begin his work for the day, all the while carrying a prayer for Dulsie in his heart.
Within just a few weeks, Dulsie's letters began to get brighter. She was settling in, loving her home, her neighbors, her new surroundings. Didi's family was colorful and kind and welcoming, and all was well. Erich loved the details she shared with him, and he wrote back with nothing new to tell her, but with support and encouragement for the new life she was beginning. He only wished his heart would stop aching over the lack of change in his own life. And he wondered if he would ever find the happiness that he wanted to believe was out there somewhere for him.

Kathe noticed over a number of weeks that Theodor had begun bringing gentlemen friends home with him for Sunday dinner. After it happened the third time, Kathe began to realize he was deeming himself personally responsible for putting some romance into her life. They fought over it more than once, but when her father sat down and had a long talk with her, she agreed to give a particular gentleman a chance. It quickly came to nothing, as did her next several attempts to be gracious and interested in a man.
When Theodor came to visit the day after she had ended yet another potential relationship, she was shocked to hear him say, "Perhaps you should marry the prince. I think the two of you are well suited."
Certain he was teasing, she countered, "If you're trying to say that we're both arrogant and impertinent, I would have to say that is one of the most unkind things you've ever said to me."
Kathe was even more shocked by his genuine surprise. "The prince is neither arrogant nor impertinent."
"But I am?"
"You said it, not me," Theodor insisted, and Kathe made a huffing sound and turned her back to him. He chuckled and she felt certain his suggestion about matching her up with the prince was entirely in jest. It had to be! He'd teased her about the possibility in the past, when she'd been far too young to be considering marriage. Even though it hadn't come up for years, he surely had to be joking.
Kathe felt increasingly irritated when Theodor persisted with his new game of teasing her about marrying the prince. She almost wondered at first if he had read her mind even though she'd tried very hard not to think about Erich du Woernig. But Theodor seemed to believe her when she insisted that she wanted nothing to do with royalty and if he brought any of them anywhere near her, she promised to embarrass him.
Every time Kathe saw her brother, he told her that if she didn't stop being so sassy, she would end up an old maid. Kathe told him she didn't care, but in her heart she could no longer deny the truth. She was lonely. And while she was convinced that the most eligible bachelor in Horstberg was not the man for her, she began to wonder where exactly she might encounter the right man.
Sample Chapter
© White Star Press 2014
Blinded
An Autumn Rain Novel
Chapter 1
THE ANTIQUE MUSIC box inside the battered dish cupboard was lovely, but the imprints on it were even better. Someone had loved and cared for this treasure long before it had ended up in the attic at this May estate sale. Long enough ago that when I touched it I experienced only a warm, soothing satisfaction instead of any vivid emotions the owner might have once experienced. The imprints hadn't been left by the former owner of the house, a widow who had died a few weeks ago at the ripe old age of ninety-two, but were most likely from her mother as a child.
The dish cupboard that had protected the music box wasn't really worth the price the estate sale agents were asking, but the music box, with a separate price tag of two hundred and ten dollars, was a good value. I could resell the little wood box in my antiques shop for over five hundred after I fixed the music assembly—if I could bear to part with it. The lid of the box featured intricate roses inlaid with mother-of-pearl, and several of my customers collected similar boxes.
"Nice," Tracy said, studying it. In her navy suit and with her perfectly ironed, shoulder-length blond hair, the detective looked incongruous in the dirty attic where we sorted through treasures and junk alike. Someone had made a half-hearted attempt at cleaning the attic, but it was still dusty.
I placed the music box in the blue reusable grocery bag I'd brought to carry any small treasures I might uncover. Down on the main floor, Tracy's partner, Shannon Martin, who was also my boyfriend, was guarding a mirror and a rolltop desk for me. He wasn't in uniform, but he was carrying a gun, and he had his badge, just in case, so I knew my future inventory was perfectly secure. That was more than I could claim when I went hunting on my own. Estate or "tag" sale attendees could be rather ruthless at times. I'd once had a set of antique balance scales, complete with weights, torn right from my hands by a woman with spiked heels and equally spiked blond hair.
Since we'd left Shannon talking with the employee of In Loving Memory, who was in charge of this particular estate sale, I hoped he'd charmed important information from her. His doing so was far more likely than me finding an imprint to confirm a possible series of geriatric murders.
"Anything?" Tracy asked, her eyes briefly straying to where the only other occupant of the attic was examining a rolled-up rug in the corner.
I shook my head. We were here investigating In Loving Memory, and since Friday was my usual day for garage and estate sales, I was happy to play the part. The Portland Police Bureau didn't pay me huge consultant fees, and the double duty would help keep my store, Autumn's Antiques, afloat. My ability to read emotions imprinted on certain objects was the reason they wanted me on the job, but estate sales were my business, and I'd report anything that seemed out of the ordinary.
So far I'd come up with nothing in either imprints or suspicious activity.
Yet several competitors had noted In Loving Memory's sudden wealth of clients and reported their suspicions that the deaths of their new clients might not have been accidental: an air tube dislodged while a night nurse was in the kitchen, a fall down the stairs, a drowning in a hot tub, another fall—this time on an icy walk. There was no proof that these incidents were any different from the many similar instances that claimed the lives of the elderly each year. That this company had tripled their net worth in the past two years, and had been planning to conduct auctions for many of the owners before their deaths, could simply be a matter of coincidence.
However, when several of the adult children of the deceased estate owners claimed that family heirlooms had gone missing before and during the sales, the police had finally decided to investigate.
I glanced at the guy in the corner with the rug. He was a grungy man, probably in his fifties, with weeks-old scruff on his face, wearing worn jeans and a black and gray patterned button-down shirt over a black T-shirt. Could the rug have any real value? And if so, how could he possibly pay for it?
These estate sales, where nearly the entire contents of a deceased person's house was offered to the public for sale, attracted a varied clientele and contained as much overpriced junk as they did treasures. Attending them was a little like voyeurism; no place was off limits and everything not previously snapped up by the heirs was for sale, to be pawed over and examined by strangers.
For me, the glimpse into these strangers' lives was true a hundred times over. Not only could I sense emotions left on beloved objects or on things frequently used, but I often experienced the stronger imprinted memories as though I'd lived them myself. In emotional crises, people imprinted on almost everything, regardless of an object's emotional or monetary value.
We were joined in the attic by two older ladies and a clean-cut young man with an engaging smile who was likely a grandson. One of the women looked agile, perhaps in her late sixties or early seventies, her dark hair, flecked heavily with gray, pulled up in an elaborate twist at the back of her head. Her aqua suit reeked of money, but her casual attitude made her appear at home in the dusty attic. By contrast, the other white-haired woman, at least in her mid-seventies, looked frail and pale in her peach dress, and I wondered how she'd climbed the steep, narrow flight of stairs.
I let my bare hand glide over the slat-back of a child's rocking chair made of oak and maple. It was from the early eighteen hundreds, the rockers underneath added much later, and the rush seat had been destroyed, perhaps eaten by mice. At a hundred dollars, the chair was a steal.
I winced, though, as a negative imprint grabbed at me. "You will sit in this chair, Beatrice, until you behave. Heaven knows I have enough pain in this horrid life without you adding to it with your sneaking and trickery." My face stung as Momma's hand struck, the action tumbling her long, black hair forward over her shoulders. Hurt filled every corner of my being. Momma didn't want me. I knew she didn't. Not like the boys. I was too distracted. I hadn't meant to spill the flour when I was making the bread. I should have stopped myself from writing in it, though. When Daddy got home I'd be in big trouble. He'd probably make me stand in the corner while everyone ate dinner. I might not get to eat at all, unless Tom snuck me up a bit of bread later. If he didn't get whipped for cutting lessons again.
"Are you buying that?" a svelte voice said practically in my ear.
The voice gave me power to snatch my hand from the chair, to remember that I wasn't Beatrice, but Autumn Rain, owner of an antiques shop, twin to Tawnia Winn, and part-time consultant for the Portland police.
I turned to see the spry old lady on my left, her eyes fixed greedily on the little chair.
Greedily? No, eagerly. I liked to give everyone the benefit of the doubt, especially someone whose relatives might be reselling this chair at another estate sale in the very near future, though the older woman looked healthy enough at the moment.
"No, it's all yours," I said. "Great price." I shouldn't be so picky about negative imprints because I could probably make six hundred or more from it, even after replacing the seat. But I wouldn't be able to bear having it in my store, not with that imprint—now over eighty years old—still retaining so much potency. I suspected that unless someone bought and loved that little chair, the imprint would remain strong for another eighty years.
My ability to read imprints wasn't always an advantage. With all the bargains I had to pass up, it certainly wasn't making me rich.
"Thank you, dear." The woman glanced once at my bare feet before nodding to the young man to take the chair. He came forward with a slight stoop to his shoulders.
"Finished?" Tracy asked me in an undertone. She grimaced slightly, showing her white teeth, perfectly straight except for a slight sideway tilt of a canine. It made her look a trifle like a movie star I'd seen in some old show.
"I just want to look over there." I indicated the corner with the rug, even though I really didn't expect to find anything in the attic. If someone had pushed the old man who had lived here down the main stairs where he'd been found dead, anything they'd touched or imprinted on should be closer to the crime scene. Then again, that same person could have been responsible for tagging all these items, so an imprint could be anywhere, and I'd already checked all the other rooms.
The attic was now becoming quite full of shoppers. The grungy man was gone, leaving the rug behind, but five other customers, one with a child in tow, had trekked up the narrow attic staircase.
"Why don't you wait for me downstairs?" I told Tracy. "You can help Shannon get my desk out to his truck." Since we were undercover as bargain hunters, he'd brought his own vehicle instead of his unmarked white police mustang.
Tracy scanned those around us. The old women were examining the dish cabinet, only to be beaten out by a forty-something man wearing a bad toupee. I was glad for them because it wasn't worth the asking price.
"All right," Tracy said. "Hurry, though. We still have one more to go today."
"Just don't scratch the desk."
"Yeah, yeah." She stepped around a young couple holding hands and headed with relief toward the stairs. Though she was only in her mid-twenties, there was a reason she'd made detective so early—one that didn't take into account her family's long history with law enforcement. Tracy got her hands dirty if she had to, and she was a crack shot with her 9mm, but she was serious and conservative by nature. Slumming through other people's belongings was a tad beneath her, even if the items had a price tag she couldn't afford on her detective's salary.
I grinned at her retreating figure. Good thing she was dating a doctor, going on five months now. He'd even passed Shannon's approval, though we had yet to go on a double date.
I wiped dusty hands on my jeans and padded my way to the rug in the corner. I never wore shoes if I could help it—due as much to my hippie, flower-child upbringing as to an old injury to my back. I felt closer to the earth, connected, though most people didn't understand my feelings. Not even my twin, and she had been driven to jobs in three different states before finally finding me. I believed in fate only to a point. I knew Tawnia and I were invisibly connected in the same way I'd been connected with my adoptive parents.
I touched other tagged items on my way to the rug, testing for accusatory imprints. A dresser (trace of resentment), a trunk full of disintegrating clothes (sorrow), a lamp (nothing), a broken end table (faint burst of surprise followed swiftly by anger), and a doll covered in black marker (blissful preoccupation). No sign of a murder or a plot to swindle. Shannon had to be wrong on whatever his gut was telling him.
A smile touched my lips as I anticipated telling him just how wrong he'd been. In fact, I was looking forward to it far more than I should. It had been a rather boring winter and spring these past five months since he and I had helped bring down a drug-smuggling and child-trafficking ring in Salem. Shannon had been forced to take two weeks off to recover from the gunshot wound in his thigh, and then his captain had sent him off to a training program for several weeks, probably to make sure he actually healed before getting shot again. When he'd returned, Shannon had been lent to Vice and had gone undercover for two months to help catch members of the Portland branch of the same drug ring we'd busted open in Salem. I hadn't been invited along.
Shannon's new work schedule had put a serious damper on our romantic intentions. I'd seen him only twice during his time undercover. Once when he'd come to my shop at closing time, dressed in a disguise, and we'd stolen kisses before he had to slink away. And another time he'd been waiting for me in my old rusty Toyota hatchback, and we'd laughed when once again it wouldn't start.
I'd missed him, but maybe taking our relationship slow was the right thing to do. I still felt guilty about dumping my last boyfriend, Jake. Though Jake had remained my good friend, and we helped each other out in our connected shops, I knew he was hurting.
This week I'd seen Shannon every night except the two I dedicated to working out in my taekwondo black belt class. After our rocky start, I was beginning to think Shannon might just be the one. Which was good because I was thirty-four, and the birth of my niece nearly nine months earlier had me thinking of the future.
I reached the rolled-up rug and set my shopping bag containing the music box on a crate marked flannel. Gingerly, I brushed the surface. I'd learned to be careful. Strong imprints could trap me in a recurring loop from which I couldn't break free. I didn't want to pass out here without Tracy or Shannon to guard my back.
The rug sported a detailed, elegant pattern that modeled an older style, but though I didn't know as much about rugs as I did other antiques, I was certain this one was fairly new. It wasn't worn or dirty, and it didn't smell of the dust that plagued the rest of the attic. Even more interesting, my fingers tingled when I touched the rug, hinting at strong imprints somewhere close. Not covering the entire rug, but focused, perhaps where someone had touched or lain, or cleaned a spot. People didn't feel much passion at foot level, so these imprints might be important. Maybe even what we were looking for.
"There's nothing else of value here," announced the old woman who'd taken the child's rocking chair. "We'd better hurry and check out the rest of the house, or maybe that other estate sale across town." Her voice was authoritative, and shoppers gravitated to the stairway quickly in obvious hopes of beating the woman and her frailer companion, who inched her way slowly across the attic. The man who'd decided on the dish cupboard enlisted another man to help him ease it down the steep stairs.
Ignoring them all, I unrolled the rug, trying to pinpoint the imprints. The rug was about my height in width, but much longer, likely used in a wide hallway. The price tag of three thousand dollars seemed ludicrous, unless it was a name brand I didn't recognize—entirely possible since I dealt with old and not new furnishings. The back had a thin spongy layer that would make it skid resistant when placed on a wood floor or tile. Unlike the top of the rug, off-white sponge showed a little bit of dirt.
The tingling came stronger.
All at once I found the imprint and . . . I was squatting in a dark hallway, lifting the corner of the rug. Just a tug and it would be over. My muscles bunched in preparation.
The imprint vanished as strong hands closed over my mouth and eyes, yanking me from the rug. My head twisted back as someone pulled it tight against his chest.
A man's chest. A man that wasn't Shannon.
My marital arts training kicked in, and I began to struggle. The man behind me gasped as I elbowed his stomach, but the barrel of a gun jabbing into my side gave me pause.
"Don't move," a whispered voice growled. A second man.
Instinctively, I tried to look in his direction, but the man holding me kept my head still. The second man shoved a wad of cloth in my mouth, following it with a strip of tape plastered across my face. I could barely breathe. Another piece of cloth cinched tightly over my eyes and around my head.
Guess I'd found what I was looking for. There must be something forensics could find on the rug that would incriminate someone—and perhaps that person had stashed the rug here, hoping it would be overlooked. But how did that person know about my ability, or that I was working for the cops? With my jeans, my bare feet, and my short-cropped brown hair, dyed auburn on top, I didn't look official by any means. Tracy did, and even Shannon might be pegged, but I looked legit.
"What now?" asked one of the men.
"Here." A hand pushed me face first into the rug. The edges curled around my body, and I berated myself for not fighting back, despite the gun. I might have survived a bullet, but if they got me out of here and someplace alone, I'd be in worse trouble. Besides, since being locked in a root cellar at a commune during one of my other cases, I'd become claustrophobic. Just thinking about being closed in brought on the panic.
As the rug squeezed tighter around me, the imprint began again. My arm or maybe my cheek was touching the place where it had been left. I crouched in a dark hallway, lifting the edge of the rug. Just a tug and it would be over. My muscles tightened, ready to pull. Footsteps in the darkness. A glimpse of pale feet. Waiting for the right moment. Waiting. Now! Pulling hard. A hoarse cry and a crash. One more thud and then nothing. Done. Wait. Finger bleeding. On the rug. I needed to get out of the house before someone saw me.
Some part of me knew I was Autumn and that I was rolled in a rug. I knew I had to struggle and fight so Shannon and Tracy could find me. But I was caught in the imprint, the memory that wasn't mine. Caught reliving again and again a murder in the dark.
They say your greatest strength can be your greatest weakness, but I never really understood that until I began to read imprints. Psychometry was the scientific name for my ability, but right now psycho might be a better one. I was trapped more surely by the imprint than the rug. Though most people use only a small portion of their brain capacity, my ability somehow gave me access to extra areas of my brain, a talent inherited from my birth father.
I pulled the rug again. The same crash and the same helpless scream.
I'd give a lot at this moment to be as blind as the rest of the world.
I never saw anything new when I experienced imprints for a second or additional time. Never. Sometimes I might forget something after seeing it only once, but the imprint itself didn't change. What I saw came through the eyes of the person actually imprinting on an object, filtered through their experiences and intelligence. That meant imprints could often be misleading.
Not this one. Intent to harm was present. Determination. The act. What I couldn't know, because the person hadn't been thinking about it, was his motive or identity. It was so dark in the imprint that I couldn't see anything besides the rug and a pale flash of feet down the hall, perhaps at the top of a staircase. I might be witnessing the homeowner's cause of death.
I yanked the rug again. Heard the person fall.
No, it wasn't me. I was Autumn—not whoever had left this imprint. That person was only worried about their job. About the blood.
I felt sick.
Why hadn't the murderer destroyed the rug? Or if he worked for In Loving Memory, why hadn't they discounted it and placed it in a prominent location so it would sell fast? The police obviously hadn't considered the rug as evidence at the time of the owner's death, but now that complaints had been filed, the murderer should be covering his tracks. It didn't make sense to overprice the rug and hide it in the attic.
More important, why abduct me? Because I could feel that I was being carried down the stairs. Across a room.
I pulled the rug again.
Please, Shannon, I thought. Find me.
The tips of my toes jabbed into the stomach of one of the men, the rug not quite large enough to hide all of me. Would someone notice, or were the men wearing bulky enough clothing to hide what little of me emerged?
The moving stopped. "What a great choice," a woman said. "I hope you realize, though, that this is a cash-only sale."
I tried to scream, but I was too busy waiting for the flash of pale feet. Wait. Maybe I could use the imprint to my advantage.
Now! I lurched with the movement in the imprint, pulling the rug not only in my mind but also jerking my whole body.
My feet slammed against hard muscles, and then I was falling head first. Still firmly trapped inside the heavy rug.
"Oh, my," the woman said to one of my captors. "Are you okay?"
"Just tripped," the man grunted.
Again I waited in the dark. Waited for the pale feet.
A tear skidded down my cheek.
My stomach heaved. I was probably going to choke to death. I jerked again with the pull of the rug, but this time my abductors were prepared.
"Thank you so much," the woman trilled. "We hope you'll attend one of our events again in the future. We have a sign-up sheet here if you'd like to be notified of other estate sales. No? All right. If you change your mind, please visit our website."
Then we were moving again. I gasped for breath, willing myself to be calm so I wouldn't suffocate. A little hard to do when reliving how the murderer plotted to kill someone.
I heard a door open and felt the sensation of being dropped. My body seemed to be level, so the vehicle was probably a van.
"Hurry."
"Shouldn't we check her?"
"She'll be okay. You felt the way she was moving."
I saw the pale feet and jerked the rug again.
This time the action was less real, disembodied. Further away. I didn't feel the rug on my fingers. I did hear the crash and the scream. My head whirled as I fought to retain consciousness.
Sample Chapter
© White Star Press 2015
Mortal Brother
Unbounded Series #8

THE MEN CRAWLING ALL OVER my plane were the first indication that something wasn't right. Well, it wasn't exactly my plane, but I was a Renegade, and it belonged to our group, even if I was mortal and wouldn't live two thousand years like my Unbounded comrades. Besides, I was the only one who could fly the plane, so I considered it mine.
I'd thought taking care of the plane in this little out-of-the-way airstrip in the Mexican jungle while my friends looked into an attack on the medical lab we funded here was little more than babysitting duty, something to keep me away from the real action. Safe. More than a bit irritating, but if staying behind meant staying alive, I'd deal with the irritation for my two children, who had been through more than any children should since their mother's murder two months earlier. I'd nearly lost them, too, yesterday when the Emporium had attacked our stronghold in Oregon, so being safe wasn't all that bad.
Except now I'd bet the men trying to get inside that plane weren't doing it for my welfare.
"More?" asked Diego Molina, the young Mexican who, along with his father, ran the airstrip. He put his hand on the pot of bad coffee sitting on the small table between us—the third pot since my arrival several hours ago. The coffee and the stale biscuits made me wonder if they were trying to poison me or simply weren't used to entertaining. If it hadn't been for the delicious smells coming from the attached kitchen and a promised dinner, I would have already retreated to the privacy—and comfort—of the plane.
"He is probably sick of that swill," a young woman said, appearing from the kitchen for the first time. She set a sweating can of beer in front of me and smiled. It was the first I'd seen of anyone besides the two men since my arrival. She wore tight, American-style jeans and a light blue tank top that hugged her small curves. She looked barely out of her teens and pretty in a dark, exotic way, with long black hair and eyes that were almost too large in her narrow face.
Ignoring the can, I jumped to my feet and strode to the small open window, stopping to draw out a pair of binoculars from my backpack of survival gear so I could see better. Across the wide expanse of dirt that separated this small building from where my plane sat, the strangers were inspecting the underbelly of the plane, presumably trying to find another way inside besides the locked door. That wasn't happening any time soon. Only our Renegades knew the combination to the hatches, and there was a handprint reader for added security. While they could eventually break the codes or drill through the mechanism, it would take time.
"What are they doing to my plane?" My hand went to my pistol, which suddenly seemed inadequate protection against the half dozen men. Rough men, who looked prepared to do whatever it took to achieve their goal, if the rifles slung over their shoulders were any indication.
Diego followed me to the window, his Adam's apple bobbing as he swallowed nervously. "I don't know," he said, his accent thicker than ever. Turning, he rattled off something in quick Spanish to his father, César, who still sat at the table.
The two men exchanged more rapid conversation, and then the older man stood and clumped to the outer door, pulling it open. A short time later, he was in the sedan he'd picked me up in and was speeding toward the plane. The men stopped banging on the lower hatch when they saw him coming. They clustered as they waited, and I thought it a promising sign when none of them attacked him as he climbed from the car.
The goodwill didn't last. We were too far away to hear anything said, but the violent gesturing told me the newcomers were angry. The pistol one of them waved around also spoke loudly of their intentions. Diego's father nodded and lifted his hands in an obvious plea for them to wait. Then he returned to his car and drove back across the dirt.
When César arrived, his wide, sun-darkened face was even darker with anger as he exchanged more words with his son. Diego looked the picture of a wounded child who had done something he knew he shouldn't have.
The girl's head yanked back and forth between them as she followed the conversation, the flush rising on her face making her more compelling. She spoke to the men, and Diego answered her sharply. I was beginning to regret that I hadn't paid more attention to learning real world Spanish. I just hadn't needed it in my hometown of Kansas City.
"What is it?" I demanded.
César pointed at his son. "Diego mahk dee deal wid bandeets. Day loose men. Day are wanting plane or keel us." His disgust was obvious, but his English was even more heavily accented than his son's, and I had no idea what he was saying.
"What?" I asked.
"Bandits want your plane," the girl said. "Diego made a deal with them, and they want it because the deal didn't work out. They will kill us if we don't give it to them."
"No way." I slid my pistol from its holster, glad my Renegade training meant I carried extra magazines and more target practice in a month than most mortals had in an entire lifetime. "They are not taking my plane."
Cost aside, the plane was our way of rushing back a cure we desperately needed for the husband of Stella Davis, one of our Unbounded Renegades. Bronson was dying of a rare autoimmune disease, and our lab here in the Mexican jungle had reported a breakthrough with a cure. But two days ago, the lab had been razed to the ground, and my team was tracking our scientists that we believed had escaped with the research. I wasn't about to let my people down, especially after what had happened at our stronghold yesterday. It was more than just the life we'd lost. Far more.
"You no understand," Diego shouted, punching his fist in the air. "Your friends keel their men. They no leave. They will keel you."
I pointed my gun at him. "What deal did you make?"
No one answered for a long moment. Then the girl said, "They were supposed to rob your friends."
That almost made me laugh. Against my younger siblings, Erin and Jace, and the experienced Renegades with them, an entire army of mortal bandits wouldn't have stood a chance. Unbounded can't be killed, not in the normal way. Head and heart and reproductive organs had to be completely separated. No two sections could remain attached or they would fully regenerate. Unique abilities made Unbounded even more powerful, but of course, these people knew nothing of Unbounded.
"You sold us out?" I spat at Diego. What a creep! We'd paid them a small fortune to land here and to park the plane while we finished our business. The weaponry alone that we carried would have been attractive to any militant group, but I'd expected some honor in dealing with César, who I understood had worked with our Renegades in the past. Apparently, his son was greedy.
The girl was still studying me. "All the men who attacked your friends in that big vehicle died, except two who were tied up."
Big surprise there. "Just give them back their money," I said to Diego.
He shook his head violently. "No. They want more. They want the plane."
"Geeve me key," César ordered, holding out his big hand, palm up.
I backed away. "There is no key. It's numbers, and I won't give them to you."
"Then you die!" Diego growled. "One man against all them. You no succeed."
"You have guns," I jerked my head at the two rifles standing against the wall. "We can take them together. Or drive them away."
"No! No!" César shouted. He glanced out the window where the bandits were still gathered in a clump near a blue truck. "Day keel you! We no help or day keel us too."
As if they could hear us, the bandits began piling into their truck.
Above all, I had to hold the plane. Not just for Stella's husband, but for our team. The Renegades were all that stood between humanity and enslavement by the Emporium Unbounded, who considered themselves gods to the expendable mortals. The Emporium had murdered my wife and tried to kill the rest of my family to further their agenda. They'd tried to abduct my children for their breeding experiments. Now they were here in Mexico and were most certainly behind the attack on our labs.
The plane was our way to safety. There was only one choice.
I lunged for the girl, grabbing her and pulling her against me, my gun pressed into her side. "You will help me fight. You made a deal with us, and you won't break it. Now pick up those guns, or I'll kill her."
I must have sounded convincing because both men, nodding energetically, started for their guns. Suddenly, it didn't seem wise to be in the same room with them. "I'll watch the back door. When they come, I'd better hear shooting."
With that, I dragged the girl into the kitchen. It was a small place with only one narrow window opposite a black potbellied stove that looked like something from a frontier movie. Shutting the door to the other room, I shoved her into a chair. "Don't move."
She watched me, seemingly more curious than afraid. "You a good shot?"
"I guess we'll see." I wished I were wearing my body armor.
I slipped a picture from the pocket of my white T-shirt. My young children stared up at me, Spencer's thin face covered in freckles and Kathy's blue eyes looking so much like her mother's. They were in hiding with the rest of our Renegades until we regrouped after the Emporium attack. Safe for now, but as long as the Emporium existed, they would always be in danger. I slipped the photograph back into place.
My watch said that only two minutes had passed when the shooting began. I stepped to the back door, almost expecting the girl to bolt, but she remained sitting. As I opened the door a crack, a man came around the edge of the house. I fired, and he crumpled.
I felt sick. All the practice in the world hadn't prepared me for actually taking a man's life. I was a pilot by profession, not a killer. Not Unbounded. Just a regular guy, who chose to work with the Renegades in order to protect my children, to make the world a safer place. That might sound noble, but I'd seen what the Emporium had to offer, and there was nothing noble about fighting them. It was the only way humanity would survive.
Except these men weren't semi-immortal Emporium agents. They were mortal.
A movement inside had me turning my gun back toward the girl, but she already had a pistol in her hand. For a several seconds, we stared at each other while the boom of rifles came from the next room and from outside. I couldn't shoot her. She was innocent.
She whirled from me abruptly, breaking the window with her gun and firing at someone outside. I blinked, almost surprised to still be alive. More men were coming around the house, and I fired again and again. So did the girl. The faces ducked out of sight.
"Is there a way onto the roof?" I asked.
She started to shake her head, but then nodded. "You can use the window and climb. You will have to do it from outside. I will cover you."
If we made it out alive I'd have to ask her where she learned to speak such great English. Her words were accented, attractively so, but completely understandable.
Should I trust her? She could just let them kill me.
"Why are you helping me?" I asked.
Her chin lifted and for a moment she was fiercely beautiful. "Because those men killed my husband."
It was good enough for me.
Sample Chapter
© White Star Press 2015
Silent Cries
Chapter 1
For three weeks, while her husband was at work, Charlene had been secretly emailing her friend Judy, hoping he wouldn't find out. Opening Judy's return emails to discover what her friend had to say had been the highlight of her day. As long as Brad didn't learn she was doing it, she figured there was no harm in having an innocent friendship. It kept her connected to something besides drooling babies, loaded diapers, and burned dinners. But recently, Charlene hadn't felt as excited about pressing the open button. Maybe because Judy had started to pry, asking questions people weren't supposed to ask, like about her husband's temper. Charlene knew she had a good husband and didn't see any reason for her new friend to cast doubt.
Granted, Brad did get touchy about silly things, like when he saw Charlene eating anything with sugar in it. "Now, Charlene," he'd say, "You know I have your best welfare in mind by stopping you. You'd be miserable if you got fat. Chocolate really isn't worth it, is it?"
Charlene wanted to scream, "Yes! It is!" but after ten years of marriage, she knew better. She kept her protests to herself and hid the chocolates she wanted to eat. Every person had a few weaknesses, didn't they? Brad often searched the house for her hidden stash, and if he found it, there would be hell to pay. But sometimes, when the rich taste melted in her mouth, sending comfort and pure joy through her, Charlene thought it was worth the price of hell.
Another subject that tested Brad's patience was when she bought things without his permission. He insisted they stay on a budget—his budget. She agreed with him, of course. She didn't want to be like the many couples who ended up spending themselves into a huge pit of debt. After all, they had children to raise. A responsible, involved husband was a gift. Charlene did wonder if it was reasonable to get livid over buying a package of gum at the store, especially when the groceries got loaded into his new sports car. Not everything made sense, but she was sure his temper was no worse than any other man's.
It bothered Charlene that her husband's qualifications were being called into question. She decided to focus on the parts of her friend's emails that she liked—the walks along the beach and how idyllic Seattle sounded. Charlene dreamed about flying up to Washington to visit Judy. She wanted to enjoy the white clouds hovering over the wild ocean, and she longed to take those strolls and let the tension of motherhood ease away as the sand squished between her toes and the sun warmed her skin. That might just be the perfect escape from her humdrum existence.
Making a trip like that was impossible. Brad would never allow it. So instead of thinking about escaping her monotonous life, she worried about Brad discovering her email account. Yes, he was a great husband. He just wouldn't like it if he knew she was on the computer instead of paying attention to the children. He believed being a full-time mother meant that was all the woman should do. He was right, of course. Guilt filled Charlene about writing Judy, but she'd go crazy without any outside contact. Maybe someday she would be the person she needed to be; the person Brad wanted.
For now, she gave in to her weakness and secretly wrote Judy, despite the negativity toward her husband. She didn't know how Brad would react if he found out. He'd probably break into the computer and read the emails—all of them. He used to search the whole house until he found her journal. The mental images of pillows, clothes, and dishes flying and breaking while he looked had not left her—or his anger after he read it.
"How dare you misrepresent me!" he'd shouted. "You're nothing but a liar. And you're so negative. You're never grateful for all the good things I do for you. How come you can't see things the way they really are?" Charlene never wrote it right no matter how she tried. Eventually, it wasn't worth the fuss and she stopped writing altogether. Some things were just easier not to do. Besides, she hated to fight. Their conflicts had gotten ugly before, and she definitely didn't want to go there again. Every marriage had its problems. She needed to learn how to compromise and what to avoid doing. Unfortunately, sometimes her learning came at the price of experience.
But this time Charlene hoped he wouldn't find out about her emails. It had been years since the journal incidents, and her husband didn't even know she had a new friend who had recently moved to Seattle. She had told him about Judy and their trips together to the craft fairs, but he didn't know how close they'd gotten or how much they liked to chat. Brad was busier with work and surer of their marriage these days. Charlene hoped that by now he trusted her more and wouldn't mind her having a friend.
She had emailed Judy on the subject: If he does find out, it's on my head. Please don't stop writing me. Sometimes I feel like I'm silently crying out to you. I need someone to listen. I look forward to your news, and it's nice to have someone who cares. Brad knows very little about you, not even your last name. I won't mention that in the emails. He won't be able to trace you, only your email address.
Charlene hoped Brad wouldn't trace other things she had done, like getting her own checking account to pay for the email subscription. She had waited until Brad was caught up with a deadline at work that monopolized his attention. Then, she stopped at the bank. Unsure how to open an account, and worried her kids would unknowingly betray her to Brad, she used the drinking fountain in the front entry as a way to get a moment alone. "Sandra, can you get everyone a drink?" she asked her oldest, who was eleven and liked to be in charge. The kids scurried away, except for Nathan, who was two and too young to be out of her sight. He wouldn't talk.
She was quickly directed to the right spot. An older, silver-haired gentleman smiled at her. "What can I do for you?"
Paige, her six-year-old, ran up to her. "Mom, Sandra spit water on me."
Charlene looked at her daughter's tear-filled eyes and sighed.
"Tell Sandra to stop that or she's going to get extra chores."
"But my shirt's wet," Paige insisted.
Clenching her hands tighter, Charlene said, "Go on and tell her." She heard her voice had gone up an octave.
Paige left, and Charlene turned back to the man. "I'd like to open a new account." She felt hot. Her heart raced as though she was doing something wrong. She looked over at her kids, made a quick mental count to make sure they were all still there, and then turned her attention back to the old man, who was getting forms.
"How much would you like to deposit?"
Charlene pulled out a check she'd received for wall hangings she'd made and sold at a local craft fair. She had created the arrangements when Brad was out of town and had carried the check around for over a month wondering what to do with it. If she kept it much longer, she risked Brad going through her purse and finding it. She didn't know what excuse she could come up with then. Brad had been okay with her going to the fair, but he wouldn't like her having a hobby when she should be taking care of the kids. He would also be enraged that she didn't immediately turn over the money to him.
"With this," she said, smoothing the crease in the paper. The check was made out for two hundred and thirty-two dollars and sixteen cents. It wasn't much, but it was more than she'd had in years.
"Fine," the man said, giving it a cursory glance. "Please fill out these forms." He slid some sheets over to her. The kids had joined her by now and were tugging on her pants. She tried to ignore them as she filled out each form.
Charlene stopped at the slot for her address. "What do you mail out to us with this account?" She knew this would seem like a strange question and hoped it wouldn't make him suspect she was up to something.
"An information letter and monthly statements."
Charlene had grown increasingly hot as she pondered what to do. Should she get this account? Should she go behind her husband's back? He would kill her if he ever found out. It had taken her quite a while to decide to do this. Should she back out?
No. She'd get it. She knew it was risky, but she felt confident she could get the mail every day before Brad did. She'd have to make a point of it.
She looked up, watching her kids climb over everything. They were talking loud and laughing, obviously bothering many of the other bank customers. "Kids, come here." They obeyed their mother and came running.
"You definitely have your hands full, don't you?" the banker asked.
Charlene gave a half nod. What the banker said was true.
"If you tell me your names and ages, I'll give you all a sucker. Is that okay, Mom?"
Charlene nodded fully this time, relieved.
"Sandra," her eldest announced. "I'm eleven." Her short, brown curls shook as she spoke. "I want the green one."
The banker laughed and gave her the green sucker.
"Cameron," her second oldest said, head tipped down, and stuck out his hand.
"How old are you, little man?"
"Ten," Sandra answered for him. She put her arms around her little sister and pushed her forward. "This is Paige, who's eight." Then she pointed to next younger sister. "And that's Lorine. She's five, and the baby is Nathan, and he's only two. He doesn't talk much."
The banker laughed. "Well then, I guess that's everyone."
* * *
Charlene kept her new bank account a secret for several months. Then one day she came home from grocery shopping to find Brad's car parked in the driveway. What was he doing home so early? Charlene worried as she unbuckled Nathan from his car seat.
She hurried inside, taking a bag of groceries with her. She set it on the kitchen counter with a thump and walked quickly toward Brad's office. There he was, sorting through the mail.
A terrified lump rose in her throat. Please don't let there be a bank statement, she prayed, smiling at Brad. "Hello, what are you doing home?"
"I have to go back tonight for a big meeting, so I thought I'd spend a couple of hours at home before then."
"Oh," Charlene said. She glanced at the stack of mail. She'd have to look at it before he went through it—how? "Brad, will you help me bring the groceries in?"
"Yeah," he said, going back to sorting the envelopes.
She had to think fast. Throwing her arms around him, she gave him a long kiss. Then she grabbed his arms and coaxed them around her waist. "I've got some milk and other cold stuff out there. If you bring it in now, I'll cook your favorite meal." She batted her eyes to be silly.
He laughed. "Okay."
She walked with him to the doorway and waited until he went outside for the bags before she ran back. She sorted through the mail and, sure enough, spotted a bank statement. She grabbed it, folded it, and shoved it in her pocket before rushing to the kitchen. She waited until his second trip to the car to stash the envelope in her office.
* * *
Charlene knew she had to tell Judy about the risk she was taking, in case Brad made Judy pay for their friendship. Last year, Charlene had hung out with Kelly, a friend she'd made when taking the kids to the park. Whenever they met, Brad would greet her and then wait until she left to laugh about how "psycho," as he put it, she was.
"Anyone who believes the end of the world is just around the corner is cuckoo." Other times he would say, "I can't believe you're hanging out with that nutcase. She's not even in the real world. She's always quoting Revelations. That's not normal. She's going to end up in one of those cults, probably dead by a government raid, shot in the head."
Then he took to laughing at Kelly openly every time he saw her. "Had any more prophesies?" he'd ask, or, "How's Revelations? Any more six-headed monsters coming to swallow us all up?"
"Actually you don't understand Revelations at all. You're mistaken on thinking that a six-headed monster . . ." Kelly tried to explain at first, until she realized Brad was only mocking her. She became so angry and flustered she stopped coming over.
Another time she'd been on the phone talking to Nicol, a woman she'd grown friendly with while babysitting at Sunday school. Brad had called out, loud enough so Nicol could hear, "Is that your skinny, bean-pole friend?" He made a habit of complaining to Charlene while she was chatting with her friend. "Why are you always on the phone? Why don't you ever make time for me?"
It was embarrassing, and her friends understandably didn't want to hang out long. For that reason, Charlene stopped inviting people over. This kept her more isolated, and sometimes the days of playing hide-and-seek and cleaning up spills became so tedious she wanted to scream. During those more boring hours, she'd remember with fondness when other mothers had visited when her kids were younger and Brad was away more. They'd sit in the backyard and talk under the shade tree, watching as the kids played and fought.
Charlene hoped her words of warning wouldn't scare Judy out of writing to her. Although Judy and Charlene hadn't known each other that well before Judy moved, Charlene didn't know what she would do if Judy thought their correspondence was too risky. Her life was already so lonely, and Judy seemed like her last lifeline.
* * *
Fortunately for Charlene, Judy didn't let the risk of getting caught by Brad stop her from emailing. She said she was willing to stand up to anyone for her. Charlene thought that was a little over dramatic but had a smile in her heart the whole day after she read the reassurance.
She immediately wrote and told Judy thank you. She also explained that she couldn't come to Washington with all her kids, even though Judy had offered to pay. The offer overwhelmed Charlene with its generosity. She thought about how wonderful it would be to sit on the beach, meditating away the afternoon. It sounded divine, but to have her friend pay for it? She couldn't do that. She and Brad had money. Why would Judy make such an offer? It was confusing, but Charlene decided not to make an issue out of it. Besides, Brad would never let her go anyway, no matter who paid for it.
As Charlene floated through her days, helping her children with their homework, cleaning house, and cooking, she thought often about the beach. Around noon, three days after Judy's offer, another email dinged in. The contents took all of Charlene's focus.
Sample Chapter
© White Star Press 2014
The Superstitious Romance
Chapter One
The pale blue sky took on the same hue as his eyes, a deceptively calming color Camille Marie Britain had gazed at for twenty-six years of marriage. Now she saw the color when the sky decided to torture her with painful memories. If she could dab it with a paintbrush to change the hue, she would. It didn't matter what tint as long as it wasn't his color, anything but his. She wanted nothing around to remind her of his infectious laugh, the way he spun rhetoric, or his charismatic charm.
That's why she had fled her house and her job to come to God's favorite land: Island Park, Idaho. And here she was, meditating on a wooden dock being gently rocked by boat waves, surrounded by purple mountains and crisp, cool air with a hint of stale algae. The setting sun spread a thin, pencil stripe of lavender across the green valley. This sacred hideaway exuded a magnificent peace. The perfect place to run to. She shut her eyes to better concentrate.
The October breeze picked up by the time Camille finished her deep breathing meditation on the dock by the lake. Slowly, as she was trained, she opened her eyes to see pine trees and ruffled waves—and then looked east as a dark object caught her eye. What was it? A pine tree? No, it was too close to the shoreline. Driftwood? Maybe, but it sure would be a big one. The object seemed to move. She watched, now intrigued. The shadow moved between the pine lodge trees and the licking waves of the lake. A deer? Dog? Moose? She made out what might be a head, arms. Perhaps Gaia, goddess of Earth, was coming to bless her. But no, she could now see a hat, boots, and a bulky form.
She drew her legs close, sitting in a round ball. A man. Only one cabin away. She fumbled with the old wood underneath her hand until a sliver broke away from the board. She twisted the shard between her fingers as she realized the shadow, person, man was coming toward her. It wasn't long before the stranger's footsteps clicked against the dock. The evening swallowed up most of his physical features, but he was larger than she'd expected, a solid giant, with a broad, wide chest, lean stomach, and long, sturdy legs anchored by black cowboy boots. But what caught her attention and caused her to scoot back was the hatchet in the sheath on his belt and the rifle slung over his shoulder.
"Howdy," boomed his voice, deep and masculine. "Do you know why there's a light in that cabin?" He motioned to the front of the cabin, which faced the dock.
"No," she muttered, hating the interest that flared through her. He was a man, and that was all she needed to know to stay clear.
"The Clarks asked me to keep an eye on the place. Someone's moving around in there. I'm going to check it out."
"We . . . we're renting the cabin." Her eyes focused on the hatchet.
"Oh, I thought you said . . . never mind. If you're the renters, then we're neighbors." He leaned over, his hand extended. "I live several cabins that-a-way." He pointed into the darkness from which he'd emerged as he grabbed her cold hand, enveloping it with his large, firm grip. "I'm Jackson Armstrong. And you are?"
His gaze burned into her as she prayed a silent thanks for the mask of darkness and the fact that his attentions seemed amicable. "Camille."
"Camille what?"
"Britain," she said, wishing she didn't always answer every question anyone asked.
"Mom, phone." Her eighteen-year-old daughter jogged down the dock, waving a cordless phone. Darlene's bouncing honey-brown hair reached her waist and delicately framed her pale face. She had a small, catlike nose and fragile cheekbones, which matched nicely with her slender frame. She'd inherited the best traits of both parents. Unfortunately, that included her father's haunting pale blue eyes—eyes impossible to avoid.
"Darlene, our neighbor, Jackson." Camille gestured toward him.
They shook hands, and then the fellow sidled off the dock. "Better be headin' home. Just came to check the cabin," he called out before disappearing into the trees. He whistled a tune Camille didn't recognize.
"He's a good whistler," Darlene said.
Camille shook her head. "Don't you try it. Whistling is always a bad omen when women do it. You wouldn't want to be responsible for summoning misfortune." She didn't really believe that, of course, but she had enough problems with bad luck, and she planned to do everything she could to ward it away during her stay here.
* * *
"You wouldn't want to be responsible . . . responsible . . . responsible . . ." Water splashed on Jackson's boots as the woman's fading words reverberated through him. Mothers were the same everywhere. Pouring guilt and orders on their kids: do this, do that, don't ever . . . Mothers believed that if they didn't tell their children to breathe, they'd forget to. He knew his mother had done it—and still did it—out of love, but it was irritating all the same. The way he learned to deal with it was love her, accept her, and most of the time overlook her flaws.
The lady he had just met, although attractive in a smart, intelligent way, seemed to be extra endowed with this cautioning business if she took it as far as a superstition of whistling. What utter and complete nonsense. It was hard to believe the world had been in the enlightened age for centuries and people still took stock in that hocus pocus stuff. That was why he would stay away from women and remain alone in nature. No more answering to a female.
He had made it to the dirt path that headed up to his cabin where snarling weeds had overgrown most of the trail. He'd have to clear it. Maybe tomorrow. He also needed to get his photography assignment done. Not much time for motorcycling on the back roads. He shouldn't have agreed to play handyman for Mrs. Clark. Now he would have to deal with Camille and all the demands an upper class woman would require. But he couldn't say no to Mrs. Clark with her cancer returning, especially with her family being so non-supportive. There was a woman who wouldn't nag children, if she had them. She was too stalwart for that.
Miserable luck that she'd rented to an academic woman. But maybe I'm getting carried away, he thought as he knelt by his stone fire pit and checked the fish in his Dutch oven. She might not be that bad.
Not that he cared, of course.
The trout looked done. Too bad he hadn't put potatoes and carrots in for a complete meal. Or didn't have any lemon and salt to flavor the fish. A woman would have thought about all those extra things before even catching the fish.
His mind wandered back to the woman, with the eyes so deep he'd felt he could drown in them. Maybe Camille's husband would do all the repairs himself. He stared at the flavorless fish with a frown. Maybe he would wander over there around dinnertime and score a decent meal. He carried the Dutch oven into his cabin, and the stink that had formed in the bathroom even overwhelmed the smell of the fish. He couldn't ignore it much longer. His bathroom had become so dirty he feared getting athlete's foot.
He ate his fish in silence with none of the endless chatter he was used to enduring when his ex-wife had been around. She sure could ramble on, sounding like the school teacher on Charlie Brown, "Whaaa, whaaa, whaaa." After scraping the last bit of meat off the bones, he dumped the remnants into the trash, put his plate in the sink, and flipped on the radio to listen to a talk show. He'd have to straighten up the cabin before his son came. He wanted no reports going back the other way that his new, more simple life had any flaws in it.
* * *
Why did that man have to come over? Camille thought, reluctantly taking the phone from Darlene's hand. And why had someone called? She wanted to be left alone. Completely alone, all but for Darlene. Camille needed time to heal, to figure out who she was now that she was no longer Mrs. Adam Britain. She didn't want to be social and neighborly. "Hello," she snapped into the phone.
"Run into any bears?" her oldest son asked.
"I'm reading a survivalist handbook right now."
"Great. I can see it. You go on a walk and stumble across an angry black bear and say, 'Bear, can you wait a minute while I look up what I'm supposed to do in my survivalist handbook?'"
"Relax. I know what to do. You put your hands above your head and walk around pretending that's how tall you are. Take bear-fear off your list."
"Mom, you're not taking me seriously."
"Would you relax? I'm fine."
"But tomorrow's Halloween—"
Her son talked on, but she didn't listen. Instead, she noticed a chill spreading through her. Her son did have reason to worry. Ever since she studied folklore for her minor in college, strange, uncomfortable things happened to her. She had broken her arm twice on previous Halloweens and her leg once on Friday the thirteenth. "You're one crazy woman," her husband had told her many times. "You know you bring the accidents on yourself, don't you? No one else has these things happen to them. You make them happen on purpose to prove yourself right."
She knew differently.
"Richard," she broke into her son's endless stream of concern, "I will be extra careful. You have no need to worry."
"Well, okay. I'll call tomorrow to see if I need to fly out. 'Til then," he said.
She sighed. Her son had turned into her father—an over-protective version. "Darlene," she called to the end of the dock, where her daughter stood looking over the lake. "Let's go in. It's getting dark."
Together they hiked the incline to the tiny, lodge-pole pine cabin she'd rented for the semester. She flung the door open as if she owned the place and was used to coming in and out, but the illusion of the paradise being a familiar home stopped there. She shivered, pulling her wool sweater tighter around her prickling her skin.
She checked the thermostat. "Darlene, stay away from that Jackson person."
"He seemed nice." Her daughter's matchmaking skills were apparently shifting into gear. "Good looking too."
"Just don't. Please." Camille gave her plea more thought, then added, "Forget I said anything. Let's make hot chocolate. Help me find the kitchen supply box."
"I can't believe we're out here in the middle of nowhere."
"You're the one who begged to come." Camille searched the cupboards for a teapot.
"I couldn't miss seeing my mom on a wild adventure. You never know, we might run into a bear."
The two fell into pleasant chatter until they grew tired and dragged themselves up the creaky stairs to their bedrooms. Camille had taken the smaller room that smelled of pine and had a lamp that cast a glow of light onto the log walls. A large pine bed was covered with a checkered handmade quilt. Also in the room was a rocking chair and a pine chest-of-drawers topped with a lamp. A pine closet graced the opposite side of the room. If Camille had brought up her suitcase, it would have filled the space between the chest-of-drawers, the rocking chair, the closet, and the bed. The cozy room invited her to snuggle into the blankets, studying a book about Yellowstone until sleep consumed her, but she must have left her book in the kitchen. Not wanting to disturb Darlene, who had left her bedroom door open, Camille crept down the stairs without flipping on the hallway light. As she moved down the stairs, an uneasiness seemed to crawl over her like thousands of spiders dancing on her skin. To add to her nerves, the wind had picked up outside, sending a howl echoing through the cabin. Camille stumbled around the unpacked boxes in the hall, the clock light on the microwave guiding her. Eleven forty-six. Only fourteen minutes until Halloween. Seizing her book from the counter, she hurried to her bed.
She managed to almost fall asleep, but then suddenly she sat up in bed, startled. "Was that the hoot of an owl?" she asked the quiet room. Another cry came. "It must be an owl."
The lamplight flicked. A blanket-wrapped Darlene rushed into the room. "Did you hear that?"
"Yes."
"That's a bad sign."
"I know."
"What are owl cries supposed to mean?" Darlene asked. She shivered as she sat on the foot of the bed. "I forget."
"The Romans and Native Americans thought they signaled death and disaster," Camille said. "But Greeks liked owls because it was Athena's bird. They thought anything associated with an owl brought wisdom."
"I like the Greek version better than the Roman's," Darlene said.
Camille nodded as another screech filled the air. "I'll take the Greek interpretation too. We just have to make sure the bird doesn't come in or fly around our house. Because if it does . . ."
"What?" Darlene asked.
"It's a death omen."
"Oh." Her daughter pulled the blanket over her head. "We're being silly," she said.
"I've studied too much about superstitious traditions," Camille agreed.
"The problem is that superstitions sometimes have legitimacy."
"I know. Either this getaway already has a bad omen cast on it or we'll be blessed with wisdom."
"I hope this is Athena's owl."
"I do too." Camille couldn't help but think that if she were here with a man, she would feel a lot less nervous. She was being silly. She shouldn't need a man around to feel safe.
The owl hooted again as they shook under their blankets, and Camille pulled hers tighter around her chest. If Jackson were here, he wouldn't be afraid of the hoot of the owl. Instead, he would most likely make fun of her silliness. No way would he let those things bother him. But then, he seemed to be the kind of guy who didn't let much get to him.
Sample Chapter
© White Star Press 2014
Ava's Revenge
Unbounded Series #7

SIMON WAS IN A BLACK mood, the kind that even after thirteen years of marriage brought terror to my heart and made me want to flee. I had almost run away a year ago, but I couldn't do that now because of Hannah. I couldn't risk her.
I could feel him coming, imagined slights and impotent frustration clinging to him like sticky gray cobwebs. I felt the darkness as if I could see into his mind, as if I were a part of him.
He was late and dinner had long since cooled, despite my moving it on and off the heat for the past two hours. I hurried to stoke the dying fire, swinging the kettle back over the flames, praying it would reheat quickly. Simon had never been content with the customary cold leftovers from the larger afternoon meal but required all his food served hot. Though I'd originally made the roast in the oven built inside the fireplace, today I had reheated the meat in the kettle, nearly burning it when he didn't appear on time.
Stepping to the other side of the hearth, I peered out the window of our three-bedroom house—a house larger than those of our neighbors. Solid on the outside but reeking putrefaction on the inside. Sure enough, Simon was coming up the dirt road that led to our main fields, riding Old Bob. Simon's face was his normal red, and his thick, aging, slouch-shouldered body didn't appear any more tense than usual, yet the dark emotion remained lodged in my heart. Clearly, his planned discussion with our neighbor about our troublesome cow hadn't gone well.
Around his body was a glow I had been seeing around everyone since before Hannah's birth. Always the same white color—like twenty candles framing the body. I didn't know what it was, but every living thing had it, even animals and insects, except these were muted compared with the brighter human auras. It could be quite distracting at town council or in a church meeting, but for the most part I found it comforting, especially with Hannah. There was no glow around the deceased.
A sound stilled my heart. "Oh, no," I whispered. "Let me get him taken care of first." Because three-month-old Hannah knew nothing about our world and how it worked. Nothing about her father.
"Shush, my sweet." I scooped up the baby, thinking hard. I could take her to the woodshed, where her cries wouldn't be heard. I'd done it before, rescuing her as soon as possible, her face red and her fists clenched in indignation at being ignored. I would pay the price for not being in the house when he came home, but that would be preferable to his noticing Hannah.
Desperation clogged my throat. I'd lost too many babies. The first had been a boy, in my womb less than five months. Simon had cried real tears that day, his worn face sorrowful. I'd been eighteen and I'd believed the tears. Almost, I'd forgiven him.
The second baby I miscarried six months into the pregnancy, a little girl. Simon hadn't wept over her small corpse or apologized for hitting me, and that was when I began to suspect the depths of his depravation. The third baby I lost at two months after Simon kicked me in the stomach, and the fourth at five after he slammed me into the wall and locked me up for three days without food. Afterwards, Simon had been angry because I had lost another boy. He'd raped me that very evening in the effort to start another.
But that was it. No more babies. Not for me. No more victims for Simon. As the years went on, I was just Ava O'Hare Brumbaugh, the barren woman with the poor, hard-working husband, who really couldn't be blamed for stepping out at the brothel given his hardships.
Not that his attempt at showing his manhood protected me from his advances. Because he still wanted a son. I was just as determined not to give him one, so I took the herbs that women only talked about behind closed doors when their husbands and children couldn't hear. Just in case my body decided to heal.
Last year, at thirty, I discovered I was expecting again despite the prevention. Given the low life expectancy in Virginia and my volatile relationship with Simon, I was surprised I'd lived that long.
Hannah had fallen back to sleep, turning her lips toward my breast and making sucking motions, her bottom lip disappearing inside her mouth as she nursed in her dream. "Good girl," I murmured. "Please stay asleep." I stroked her soft cheek. Just once and only briefly. She was due for a feeding soon, but I couldn't have her awaken now, not with Simon in that foul mood. Unfortunately, Hannah was a fussy baby, and though I had ample milk, every day it was an increasing effort to keep her quiet.
To deepen her slumber, I held her as long as I dared. As Simon's boots sounded against the steps, I slipped her into the little cradle that lay inside the large corner cupboard where I had once kept cooking supplies.
Untucking my skirt from my underclothes where I'd put it to prevent it from catching fire, I hurried back to the fireplace.
I wasn't fast enough.
Simon's eyes pinned me as I bent to check the food, then strayed toward the cupboard, his eyes narrowing with the jealousy he showed toward anything that took my attention from him. Fury emanated from his body as prominently as the stench of his sweat.
I forced my jaw to unclench. "Good evening, Simon. How was your day? Dinner's hot and ready." This last was a lie, or maybe a desperate hope.
His eyes left the cupboard, and I nearly gave a sigh of relief, the knot in my stomach lessening slightly. "Rotten," he muttered. "Imbeciles. Barker and the rest. He had three of the others there to witness his demands for payment. It ain't my fault his old fences can't keep out my livestock. He even had the gall to ask me to fix his fence."
He looked at me expectantly, so I shook my head in commiseration. "What did you tell him?"
The potatoes and carrots were ready, and the new butter and the freshly baked bread I had struggled over all day would please him, but the meat wouldn't be as hot as he liked. I should have kept it warm, no matter his complaints about the wasted fuel. He could afford it, despite the setbacks he'd experienced lately with the crops.
Simon pulled out a chair and sat at the table, cursing under his breath as he removed his boots and tossed them by the door where I'd have to remove the caked mud later. "I told him he owes me for treating the cow for bloating."
I suspected that Simon had let our cow into Barker's field, or at least starved her into desperation so she would break through the fence. She was older and after the summer would become our meat for the winter. Fattening her up on Barker's grain would mean better eating for us.
Or for Simon. These days I had no appetite—a good thing because Simon seemed to begrudge anything that went into my mouth. That I hadn't lost weight or felt weak, I chalked up to a miracle.
Maybe I can find a way to leave with Hannah. He might not find us. I'd been saving every bit of money I could, but it wasn't enough to get us very far. Not yet. Simon was careful with what he gave me, and the only money I had was what I earned from my needlework for Mrs. Adamson. That tiny nest egg and the hope it represented—and sweet Hannah, of course—were the only things keeping me alive.
Because if we didn't go far enough, I knew he would find me. And he'd have help. Simon was a contributing member of our society, if not a friendly one, and most of our neighbors and acquaintances would work together to return a runaway wife. I belonged to him like the chickens or the cows.
He was proud of me in his own way. My face maintained much of my youthful beauty, my blond hair was long and lustrous, and I didn't carry extra pounds. The scars he'd given me over the years had disappeared, and even the deep bruises he now gave me faded overnight. I worked hard and needed little sleep. As long as I didn't linger too long with any of the local farmers or their sons, he was willing to take me out to church or other town functions and show me off. He even endured Hannah's presence during the outings because she represented his prowess of fathering a child.
No, the only way Simon would let me leave was in a pine box.
Like his first wife.
Until Hannah arrived, I had begun to think of the first Mistress Brumbaugh as the lucky one.
"Well?" Simon looked at me expectantly.
I swept up a plate, but instead of going to the stove, I approached him, my mind scrabbling to find a delay so the meat could heat thoroughly. "Maybe we can go for a walk this evening. Would you like that?"
He studied me, his face turning a deeper shade of red. Simon wasn't an ugly man, but there was nothing remarkable about him. His height was average, or perhaps slightly less so. He was wide and his arms thick, but his strength was also average by comparison. He looked no more or less worn than any of the other wrinkled, leather-faced men who spent their entire lives toiling under the sun.
Simon's very averageness might have fueled his ever-present anger. Maybe if he'd been taller, he would have been more confident and not so quick to take offense. If he'd been stronger, he might not have needed to prove his domination over me. If his eyes had been more compelling or his face less red, perhaps he wouldn't regard my every interaction with other men as flirting. If he'd been wealthy, instead of just slightly better off than the rest of our neighbors, or if we lived in one of the big, fancy houses in town and he was a doctor or politician instead of a farmer, maybe everything would have been different.
I didn't really believe that.
His hands fisted on the table. "Someone you want to see?" His muddy eyes felt like the cigars he'd once burned into my skin. Scars that had also disappeared—at least on the outside.
"No. You had a hard day. A stroll might help you relax, that's all."
"I'm tired. I just want my dinner. Bring it."
No more delay. Praying the flames had done their job, I glided to the fireplace, my movements seemingly unreal, a dream. I cut the bread on the hearth first, as slowly as I dared, and then filled his plate.
As I set it down on the table in front of him, his hand whipped out and gripped my breast. The knot in my stomach quadrupled in that instant. "I know what you can do to relax me," he said, squeezing tighter.
I wanted to vomit. I wanted to jerk away or tell him he was hurting me, but I knew from experience that would only make it worse.
His hand moved down to my stomach and back up again, rubbing and squeezing. "You like that, don't ya? Yeah, you live for it. I know you do." He chuckled and released me, his hand going for the knife. He sliced off a chunk of meat. "I got a few new things in mind tonight. To relax me, as you say." He chuckled as if we shared some kind of special joke. "I got more of that tranquility potion. Remember the one from a couple years back? You'll take it after you clean up dinner."
For a man who had never shown an ounce of creativity in other areas, he knew all sorts of depravity in the bedroom—or living room, or kitchen, or barn—things that I had never dreamed existed in my girlish fantasies of married life. The idea of taking his potion, bought from some traveling snake oil salesman, frightened me beyond belief. It brought complete immobility, made me an observer to whatever indignities he would subject me to. And it would last for hours. What if Hannah needed me?
Simon had been forty when we married, just weeks short of my eighteenth birthday. At the time, I was nearly a spinster in the eyes of my parents, who had given me away like a foal to a new master. After the first year of being sadistically raped by Simon, I'd stopped talking to my parents. They should have been able to see behind the face he showed the world, the life he kept just for me in the privacy of our home. I knew it was a man's right to keep his woman in place, but that wasn't the relationship I'd dreamed about. Or planned with my first and only love, Gabriel, who at sixteen had been too young and penniless to prevent my fate as Mrs. Brumbaugh.
Maybe it was my double black eyes or the choke marks around my throat, but after losing baby number four, my widowed father had finally taken my side, realizing far too late what he had condemned me to. For my father, it was no longer the broken arm, the black eyes, or the bruises that could be explained as a man keeping his spirited young wife under control, but the slaughter of his posterity—the future.
I didn't let myself believe it stemmed from love. That was too dangerous.
He'd confronted Simon, and they'd fought. A year later my father was dead, still suffering from the leg injury he'd earned that day. His farm passed to Simon. I didn't mourn my father. I was nothing more than a corpse myself, unable to feel anything but fear. Until Hannah.
Simon took a bite of food and grunted with enjoyment. I moved to get myself a plate with a thin slice of meat and only two small pieces of potatoes. He liked my company so he could brag about the day, and he would be angry if I didn't eat or if I ate too much.
"I'm planting the south field next week," he said. "You'll bring out our food. I'm hiring Wilson's boys to help."
A rustling from the cupboard clogged my response in my throat, but there was no cry, so Hannah was probably just moving in her sleep.
I still didn't know how she'd happened, but the moment I'd realized I was expecting, I'd talked nonstop about the son Simon would have and what people would say. How he'd have someone to bestow his legacy upon. I'd made sure plenty of witnesses were at the birth, and when it was a daughter—after the fear subsided—I was fiercely glad. A daughter I might be able to protect from his anger. A daughter wouldn't follow in her father's footsteps.
But whenever he had to hire other men's sons, he remembered that Hannah wasn't the heir I'd promised. He'd never forgiven me for what he thought of as my betrayal.
"I'll do that," I said. It'd actually be nice to cook for someone who might appreciate the effort.
Simon took a second bite of meat, and this time his face furrowed. He swallowed and took another mouthful. This one he spat out, half chewed, onto the floor. "The middle is cold, and the bottom's burnt."
"You were late," I said, reaching for the plate. "I only just started reheating it. Let me fix it for you. The rest will be hotter now."
He swept the plate from my grasp. The rare porcelain hit the wood floor and shattered, sending meat, gravy, and chunks of potatoes and carrots flying.
I jumped to my feet, my heart pounding against my rib cage.
"So it's my fault?" he shouted, spittle flying from his mouth. "My fault? I give you everything. A roof over your stupid head. Food for yer lyin' trap. Clothes for yer skinny little frame. Even porcelain dinnerware." He was on his feet now, his anger making him seem tall.
I heard Hannah's faint cry. Don't let him hear her. From the corner of my eye, I could see the steady glow of her life, even through the mostly closed door of the cupboard.
"Maybe you don't deserve anything I give you!" He grabbed the neck of my dress and tugged, but the fabric didn't give. Instead, I was propelled forward, my head connecting with his chest. He shoved me back into the table, and it skidded several feet across the floor. The cups and utensils clattered to the ground. The sliced bread teetered on the edge.
Hannah let out a wail.
I bolted forward, thinking to somehow grab her and get outside, maybe leave her with a neighbor until Simon calmed down, but he was faster. Catching my hair in his fist, he pulled me back and yanked me around. I slid across the floor to slam my head against the solid oak door.
Hannah's cry grew louder.
"Shut up, shut up, shut up!" Simon screamed. His footsteps to the cupboard were heavy and determined.
Hannah cried harder.
Panic fueled me as I launched myself toward Simon. I reached him as he opened the cupboard door. Little Hannah was in her cradle, her face red and her mouth open. I saw two of her, my head still fuzzy from the blow. She took a breath and let out another scream.
"I said shut up," he growled.
I reached for him, but I was too late. His fist came down on Hannah.
The crying stopped.
His hand was ready for another punch, but I lashed out at him. Anything to stop him from hurting Hannah further. Maybe she was just stunned. Maybe I was imagining that the light around her had gone completely out.
"You leave her alone!" I screamed. "Or I'll tell! I'll tell everyone about the monster you are! And they'll believe me. Hannah hasn't been sick a day in her life. They'll know you're a murderer." It wasn't true. So many took ill and died. No one would think twice about Hannah.
"Whore!" Simon hit me on the side of the head. His next punch took me in the stomach with a blow that was all too familiar. Then I was on the floor and he was on top of me, fists pumping. I felt my teeth cave inward. Blood filled my mouth.
"You won't tell anyone nuthin'. Not ever again!" His hands went around my throat, blocking all the air. "I've seen you making eyes at Barker and even the pastor. Maybe you wonder what it'd be like to be with them. Maybe Hannah belongs to one of them. Eh? She certainly ain't mine."
I tried to shake my head, but his grip was too strong. My sight was foggy on the edges, a sure sign that I would soon pass out. I couldn't let that happen. There might be a chance for Hannah. Maybe the darkness I saw from the cupboard came only because of my own injuries.
Except that Simon's own body glow was so bright I could see it with my eyes closed. I could feel his rage, his sense of betrayal. I also saw an image of the farmer who had just come from England and was working the land two homesteads over. He had a twenty-year-old daughter with silky black hair. Simon was already planning my replacement.
My sight darkened. Before I passed out completely, the pressure on my throat eased. I tried to move, but my body refused to obey. Everything hurt. Worse than anything I'd ever known. When I finally pried my eyes open, I saw Simon, his pants around his knees, felt him pushing up my dress. My underclothes ripped. His weight pressed down on me.
His face was close to mine. He was breathing heavy, not with exertion now, but with arousal. "Just one thing left I've been wanting to try," he grated. A knife glinted next to my cheek. "Once, I almost . . . but I didn't. Don't need no potion for this."
He had prepared for this moment. Maybe not exactly like this, but he'd planned my murder. Maybe because he'd decided he didn't want me anymore, or because that new farmer's daughter might give him sons. He slid the knife down, and in a single motion, swiped it across my throat, cutting deeply. I gasped for breath, but none came. The blood welled.
Simon gave a deep laugh that sounded demented. His body trembled against me.
I felt strangely disconnected. I didn't care, not for me. Not with Hannah gone. I couldn't even feel or care about what he was doing.
Maybe I'd finally found my luck like the first Mrs. Brumbaugh.
Except it wasn't the end but only the beginning.
Sample Chapter
© White Star Press 2013
The Change
Unbounded Series #1

ON THE DAY I SET foot on the path to immortality, I was with Justine in her car driving down 95th on our way to pick out her new sofa. Ordinary. That's what the day was. The plain kind of ordinary that obscures the secrets lurking in the shadows—or behind the faces of those you love.
Justine was the sister I'd never had, and our relationship was close to official since her brother had asked me twice to marry him. Tom was sexy, persuasive, and best of all, dependable. The next time he asked, I was considering saying yes.
A van came from nowhere, slamming into Justine's side of the car.
Just like that. No warning.
Justine jerked toward me but was ultimately held in her seat by the safety belt. My head bounced hard off the right side window. A low screeching grated in my ears, followed by several long seconds of utter silence.
An explosion shattered the world.
When the smoke began to clear, I saw Justine's head swing in my direction, though not of her own volition. Her blue eyes were open but vacant, her face still. Fire licked up the front of her shirt. Her blond hair melted and her skin blackened.
"No!" The word ripped from my throat.
I tried to reach out to Justine, but my arms wouldn't move. Heat. All around me. Terror.
Pain. The stench of burning flesh.
Fire and smoke obscured my vision, but not before I saw something drip from the mess that had been Justine's face. We were dying. This was it. The point of no return. I thought of my parents, my grandmother, my brothers, and how they would mourn me. I couldn't even think about Tom.
A premonition of things to come?
I lost consciousness, and when I came to I was lying flat on my back. A sheet covered my face. I was suffocating.
"Witnesses say . . . in flames almost on impact," a man's voice was saying. "A fluke . . . not for the fire . . . might have survived."
I turned my face, struggling to move my mouth from the sheet. Searching for air. Agony rippled up my neck and all over my head and down my body, the pain so decimating that it sapped all strength from me. I couldn't move again, but that little bit had been enough.
"What the freak!" the voice said. I could barely hear the words, but they gave me something to focus on through the pain. I clung to them. "Gunnar . . . the oxygen . . . thought you said she was dead."
The sheet lifted and air rushed into my tortured lungs. I could sense people all around me, though I couldn't see anything except a hazy light. My throat was tight and burning, reminding me of the time I'd had both strep throat and tonsillitis as a child. Only far worse. Blinding pain so intense that I couldn't even moan.
More snatches of conversation filtered to my brain. "Black as a crisp . . . try an IV . . . have to be amputated . . . University of Kansas . . . Burn Center."
Motion. The blare of a siren. Then blessed nothing.
When I awoke the next time, my throat still hurt, and so did every single inch of my body, though not with the all-consuming pain that made me wish I were dead. Probably they'd given me drugs. Or maybe too many nerves were damaged. I could feel an oxygen tube in my nose and cold seeping into a vein in my right shoulder. How could that be? I'd had IVs before and I'd never felt the liquid. It was so good, so necessary, that for a moment I concentrated all my attention on that small, steady flow. Life seeping into my body. But far too slowly. I wanted more.
Abruptly the sensation was gone. The pain cranked up a notch.
I tried to open my eyes, but only the right one was uncovered. From what I could tell, I seemed to be completely swathed in bandages and unable to move. My single eye rested on Tom, who was standing near the window, staring out with the unfocused expression of a man who saw nothing.
Tom shifted his weight, his muscles flexing under his T-shirt and jeans. In the past months I'd learned his body almost as well as my own, and even now I felt a sense of wonder at the miracle of our relationship. He didn't push me for commitment, didn't question why I was so hesitant to take the next step, and I loved him for that perhaps more than anything. It was also why I didn't know if things would work out between us.
A tiny rush of air escaped the hole they'd left in the bandages near my mouth. He turned toward me, his face stricken, looking older than his thirty-five years. "Erin? Are you awake?"
I tried to nod, but found I couldn't. I lay mute and helpless. Finally, I thought to close and open my single eye.
He was at my side instantly. "Oh, honey. Thank God! I thought I'd lost—" He broke off, struggling for control. "Erin, can you understand me?"
I blinked again.
"Okay, good. That's really good. Do you remember what happened?" He took a shaky breath and hesitated before adding, "Blink once for yes, twice for no."
I remembered the accident. I remembered the fire and how Justine had burned, but I wanted the rest explained. I wanted to hear if Justine was in a bed like I was. I wanted to hear if we'd be okay.
I blinked twice.
He leaned closer, not touching me, his eyes rimmed in red. His eyes had a tendency to change color with what he wore, and today they were the inviting shade of a lake on a hot summer day. My favorite color.
"This morning you and Justine were in a car accident. There was a fire. You were burned."
Over seventy percent of my body. The thought came from nowhere, and I wondered if I'd unconsciously heard someone talking about my condition. If that was true, my chances weren't good. I'd heard of a formula at the insurance company where I worked: take your age, add the percentage of your body burned, and the sum was your chance of fatality. I'd be over a hundred percent.
I'm still alive. I'm the exception.
"Your parents just stepped out for a while. Your grandmother was here, too, almost all day, but they finally convinced her to go home. Chris is on his way."
Had that much time passed? My older brother, Chris, had left that morning to pilot a charter flight from Kansas City to Tulsa. I'd been planning to go over tonight when he returned so I could spend time with him and Lorrie and their kids.
"They called Jace. He'll be here soon."
Jace was on his way from Texas? My younger brother had barely arrived at his new unit, and the army would never allow him to come home.
I knew then what Tom wasn't saying: I was dying. Was that why there wasn't as much pain? Or had my limbs been amputated? I tried to move my legs, but they felt heavy, and I wondered if that was the sensation the nerves sent to the brain after amputation. I concentrated on moving my arms, and though they were sheathed in bandages, I managed to move my right one slightly.
Tom's eyes followed the movement, swallowing so hard I could see the lump in his throat go up and down. He wet his lips, started to speak, stopped, and then tried again. "It's going to be okay, Erin. You'll see." The lie was so bad I felt sorry for him. I knew it was killing him not to do something useful for me, to somehow alleviate my suffering, but there was nothing he could do now, nothing either of us could do. This was one of those moments you endured and survived. Or you didn't.
A nurse entered, and Tom eased away from the bed. "She's awake," he said. A pleading kind of hope had come into his face, and it was painful to see. More painful than the lie. "She understands what I'm saying."
The nurse leaned in front of my good eye, doubt etched on her round face. Two bright spots of red stood out on her plump cheeks like awkwardly applied blush. "Well, that's a good sign," she said, but hesitantly, as though I was somehow breaking the rules by regaining consciousness.
Her eyes lifted toward something behind me. "What happened to the IV? It shouldn't need changing already. That's the third time we've run out in the last hour." She shook her head. "Must be something wrong with the valve. I'll check it and get another bag."
After she left, Tom said more encouraging words, which only made me feel worse because I'd seen the truth in the nurse's face. Talk about something real, I wanted to scream. Talk about the things we didn't do. Talk about Justine. Tell me she's okay.
He didn't, and I guessed what that meant. A tear slipped from my eye into the bandage. She was gone. Justine was gone.
Meeting the siblings at the Red Night Club six months earlier had been a changing point in my life. Tom hadn't been able to tear his eyes away from me that night, or since, and over the past months Justine had loved and bullied me into thinking seriously about my future, something I'd lacked the confidence to do since leaving law school in disgrace. So what if I was thirty-one and living in the basement apartment at my parents' house in Kansas City? Or that I worked a boring job as an insurance claims clerk when I'd always longed to do something more adventurous? I could change all that. I bought new clothes, took up biking, and began looking for a new apartment.
Tom couldn't see my tear, but it really didn't matter. I was dying. I'd lost my best friend, my almost sister. I'd lost any future I might have had with Tom. I couldn't wrap my understanding around either loss.
The nurse returned, and shortly I felt cool liquid seeping into my veins again. Purely imaginary but sweet all the same. I closed my right eye and concentrated on that lifeline, as though I could suck it into me and repair the damage to my body from the inside out.
"Don't worry." Tom's voice came from far away. "I'm here for you. We're going to make you well again. No matter how long it takes." I couldn't hear the lie in his voice anymore. Maybe it made him feel better to believe.
I wished I could.
The next time I woke, it was dark except for a dim light over the sink that stood against the wall. I sensed someone in the room but couldn't move my head to see who it was. Tom? My brother Chris? More likely my mother or father.
The door opened and light sliced into the room. In walked a short, broad man with longish dark brown hair, intense brown eyes, and a trim mustache. Not good-looking, exactly, but so sure of himself that he exuded an animal attractiveness. A stethoscope hung from his neck and down his white lab coat. If anyone could accomplish a miracle, this man could; his presence was almost palpable.
Behind him came a similarly dressed blonde, and my single eye riveted on her in surprise. She carried her head and lean body with the same regal confidence of the man, but her face was familiar, though I had no idea where I might have seen her before. The fierce, possessive way her eyes fixed on my unmoving body gave me the unnerving feeling that she'd been looking for something for a long time.
And had found it.
The woman turned on the light, and I shut my eye momentarily at the brightness. "We need to take her for a few tests," she said to the person at my bedside.
"More tests?" The voice was my mother's, exhausted but not quite devoid of hope. I opened my eye, straining to see her, but she was out of my line of sight. "She woke up earlier. Isn't that a good sign? Could the doctors be wrong?"
The woman shook her head. "I don't believe so, but I promise we'll do everything we can for your daughter." Her smooth, clear skin was wrinkle-free, and I pinpointed her age near mine, or perhaps a few years older. Could she be a doctor? A specialist maybe? Her attitude suggested absolute authority. Even if I could have moved my head, I doubted I'd be able to look away from her for long.
"Thank you." My mother sounded unhappy. Things weren't perfect between us, but I would give anything to be able to console her, anything not to be trapped in this ruined shell of a body.
"Dimitri," the woman said. "The IV." The man nodded and moved around the bed, but not before I caught a glimpse of another IV bag in his hands, though it seemed different. Larger, maybe.
"The bags keep running out before they should," my mother said. "I'm worried it's not helping her condition. Where's all the liquid going?"
Was that a flash of excitement in the woman's eyes? It was hard to tell with my monovision. "We're monitoring it carefully," she assured my mother.
Within seconds I could feel the drip of the liquid again—different this time. Sweeter, thicker, and coming faster. I closed my eye and drew the liquid into my body, though I knew the effect had to be entirely in my mind.
"Don't I know you?" my mother asked the woman. "You seem familiar."
"I must have one of those faces."
"No, I've seen you before. I know I have. Aren't you my mother's neighbor? The one who teaches karate?"
"I have a sister who teaches taekwondo. People often confuse us."
A lie. I couldn't hear it in her voice, but I felt it all the same. An unease, a hint of uncertainty that marred her perfect confidence. What was she trying to hide? Or maybe my imagination was kicking in again.
"That must be it," my mother said.
"Probably. If you'll excuse us? We should be back within the hour."
"I'll be here." My mother's hand briefly touched my shoulder as I was rolled from the room. I wished I could see her face.
The hallway was quiet, nearly deserted, though the lights overhead blazed brightly. We passed several tired-looking nurses and an orderly mopping a section of floor.
"Ava," the man said from the head of my bed. "The bag's half gone."
"Then we were right." The woman walking beside me fell silent a moment before adding, "It's about time."
"Too bad it had to happen like this. She's suffered a lot."
"At least we're sure. And there won't be anything to explain to her family. They're already prepared for the worst."
"She might not cooperate. It wouldn't be the first time."
"She must cooperate. There's too much at stake."
I didn't like her clipped tone, or any of their words. They were talking about me, but I couldn't understand the context. None of it made sense. Maybe the drugs had scrambled my brain.
When they began discussing transfer papers with another man, icy suspicion crawled through my mind. Where were they taking me? Maybe they weren't with the hospital at all. As they loaded me into an ambulance, panic ramped up my breathing, but no one noticed my distress. My mouth refused to utter a sound.
The woman sat near my head out of sight while the man stayed at my side. I didn't see who was driving. "This bag's gone," the man said. "I'll get a new one. I'll start another IV, too. The idiots already amputated half her left arm. She'll need the extra."
My left arm was gone? Bile threatened to choke me. No! This was too much. I couldn't survive another minute.
Yet when the man put the second IV in my upper chest, I felt another rush of cool liquid, and my body gulped it down as though it were life itself. My fear numbed at this relief, and I dozed as the ambulance cruised through the streets, rousing a little each time we stopped at the traffic lights. I heard honking, a snatch of music, the throb of the engine, and my own breathing, which seemed loud and fast in the small confines of the ambulance.
Something was very wrong. They'd told my mother I'd be back within an hour, but we'd been driving too long for that now. Not to mention that removing me from the burn center would lower what minimal chance I had of survival. Yet whoever these people were, they didn't seem to want me dead—for now.
I tried to move, but the only limb I could get to obey me was my right arm. I lifted it halfway in the air before the man grabbed it. "It's okay, Erin. I really am a doctor. Best one in the world, I daresay. I'm Dimitri, and my friend is Ava. We're here to help you." To the woman, he added, "She's a fighter."
"So it seems." Satisfaction laced Ava's voice, and I felt a sudden and distinct hatred for her. What did she want from me? Was she an organ harvester? It was the only rational explanation—though utterly terrifying.
Dimitri laid something on my chest. Another IV bag. "Hold onto this." He placed my right hand over the bag. Immediately, a delicious coolness entered my fingertips even through the plastic bag and the bandages. I blessed him silently and gave myself up to this drug-induced hallucination.
The next thing I knew, I was being rolled into a cavernous room. I had the impression of large crates and of a woman sitting in front of several computers which she seemed to be using all at once. One of the computers was connected by a thin black cord to a woven metal headpiece the woman wore on her head like a crown. Her chair turned toward us, one hand twisting up a circular section of the headpiece that obscured one eye. "Good, you're back." A smile spread over her face.
I stared. I'd been wrong thinking Ava and Dimitri were the most assured, compelling people I'd ever seen. This new woman had the same confident bearing as the other two, but it was coupled with straight dark hair, a heart-shaped face, slanted Asian eyes, and flawless golden skin. Her revealing green tank showed an ample bosom and a torso that fell to an impossibly thin waist, flaring again for perfect hips. Her delicacy and utter perfection was the kind that inspired poets and started wars between nations—and made me feel completely inadequate.
I knew that feeling well. I felt it often in the presence of my mother.
"Cort's got the room ready," the woman said. She was younger than the others, perhaps in her late twenties, though her dark eyes were far too knowing for true innocence. A chill shuddered in my chest.
"Thanks, Stella."
I knew Stella meant star in some other language, and the name fit her perfectly.
We were moving away, and Stella vanished from my line of sight. My thoughts of her cut off abruptly as I was wheeled into a smaller room, bare except for what looked like a coffin on a long table.
A coffin!
My heart slammed into my chest, its beating furious and erratic.
Ava withdrew scissors from the pocket of her lab coat and started cutting the bandages from my feet and legs. Dimitri began at my head. I caught a glimpse of blackened tissue, the bloody stub of my left arm. Tears leaked from my right eye, but I couldn't see anything through my left and I doubted I still had tear ducts there. Now I knew why Tom had felt the need to lie. No one could be this badly burned and survive.
If by some cruel twist of fate I did live, I would be a monster.
I tried to struggle against them, but any tiny movement sent shards of pain in every direction until it seemed pain was all I had ever known. Neither would my mouth open to scream, though hoarse sounds of distress issued from my throat, sounding grotesque and panicked. My chest convulsed wildly with the effort. Before too long, my throat became too raw for sound, and even that haunting noise ceased.
"It's okay," Dimitri said, his voice gentle. "It'll be over soon." Somehow I didn't feel comforted.
When I was nothing more than a mass of burned and bleeding raw flesh, Ava and Dimitri lifted me into the coffin. Exquisite torture. My vision blurred and darkened. Nausea gouged at my insides.
A gelatinous substance oozed around me and the pain slightly eased. Dimitri pushed it up against my chin and smoothed a layer over my entire face. They're drowning me in Jell-O, I thought, but Dimitri made sure I had ample space beneath my nose to breathe. The syrupy sweetness I'd felt with the IV bags was increased a hundredfold, as though each of my damaged nerve cells had become a conduit for an IV.
Dimitri's face leaned close to mine. "I've added something to one of these IV bags to put you out. It'd be impossible for you to sleep in this stuff otherwise. But you'll heal better if you aren't awake." Already I struggled to keep my good eye open.
Ava stood by the coffin looking in. "Don't fight it, Erin. You'll have your answers soon. Sleep, Granddaughter. Sleep."
Granddaughter? I must not have heard her correctly.
Well, I suppose there could be worse ways to die than cradled in a coffin full of sweet gelatin. I gave up fighting and let my right eye close.
Sample Chapter
© White Star Press 2013
The Cure
Unbounded Series #2

I PEERED AROUND THE TREE at the couple who sat on the park bench, their faces set, their bodies taut and anxious. The woman, Mari Jorgenson, had no idea what she was—what she had become. She spoke earnestly, but the man only pretended to listen. His eyes roamed the trees that dotted the area, stopping briefly on a grouping of three evergreens crowded by thick bushes.
What was he searching for?
I pushed my awareness out as far as I could, but nothing unusual registered on my senses. This area of the park appeared deserted, which was natural since November had slammed down on Portland like an iceberg from the Bering Sea, bringing a brutal cold spell the city hadn't seen in decades. Still, it was a nice change from the constant rain or the wet snowflakes that seemed to saturate every inch of every piece of clothing I wore. My hometown of Kansas City wasn't exactly warm in the winter, but the cold and wet had never been as penetrating. A twinge of nostalgia pinged in my chest when I thought about Kansas because I could never, ever go back to what I'd been. I was fortunate to have escaped mostly in one piece; others hadn't been so lucky.
Peering around the tree again, my eyes found Mari's small form on the bench. Even at this distance, I could see the Change that had taken place gradually over the two months I'd been watching her. I'd already sensed that she was Unbounded, though in the beginning it was hard to tell, even for someone like me. Complete confirmation had come last week after we'd gone skiing in Utah, and she'd banged up her knee so badly the doctors had told her she wouldn't regain full use of it.
A day later she was walking. With that single event, both her life expectancy and the likelihood of violent death increased by nearly twenty-four hundred percent.
I felt for my Sig tucked inside its holster at the back of my jeans, easing it out so my long jacket couldn't get in the way. It was racked, a bullet in the chamber. I'd double-checked before I followed them from work.
Crouching, I eased forward behind the bare bushes to the right of the tree, my muscles singing in relief at the movement. I'd trained vigorously for hours with the other Renegades before I went jogging in the park with Mari this morning, but I'd had all day for any strained muscles to heal. I felt as fresh as when I'd awakened.
My mind ran over what I would soon have to do. Mari and I had become friends, and I knew how betrayed she'd feel at the depth of my deceit. She'd figure it out quickly once it was all in the open. Her brain was already running at high speed because of the changes inside her. At the accounting firm where I worked with her under an assumed name, she'd begun to accurately calculate entire columns of numbers without the aid of a machine. Her Unbounded father had been skilled at engineering, and her great-aunt Stella was a technopath, so this ability didn't surprise any of us. It was only a matter of time until her co-workers noticed. There was no telling what else she might be able to do, and her very existence made her a potential danger. To us, to our enemies, to the entire world.
Mari jumped to her feet, hands in her coat pockets, her breath forming white clouds in the air, more visible now that the sun had set and twilight was deepening. Night came early on these winter nights, though it wasn't quite six o'clock, and some distance away, I could still hear the faint sounds of rush hour traffic on the main road. I couldn't make out what Mari was saying, but I knew her well enough to guess that she was giving Trevor an ultimatum. She wanted to see a marriage counselor and for them to work toward having a child. I wondered if he noticed the new sureness in her movements, how the blemishes in her skin had disappeared, and how thick her long, silky hair had become. Her heart-shaped face showed only a hint of her Japanese heritage, which was less than an eighth, but since her Change, I thought she was looking more and more like the small-boned Stella, whose mother had been full-blooded Japanese.
Trevor also came to his feet but didn't yell back at her, which made the fine hair on my body rise in alert. I'd been forced to get to know him somewhat over the past two months since we'd come for Mari, and this calm wasn't like him. He was a loud, opinionated man who liked his dinner on the table by six-thirty and his wife submissive at all times. He never planned dates, remembered her birthday, or sent flowers on their anniversary. She'd admitted to me once in tears that he only touched her with affection when he wanted her in bed—which happened less and less these days.
Trevor was another reason we had to act sooner than later. Unbounded had a high rate of fertility and most birth control methods failed. If she slept with him now, we might end up with more complications than we bargained for. Better that Mari first understood the consequences.
Trevor eased away from Mari, his hands in his jacket pocket. He darted a nervous glance in the direction of the trees behind her. Something was very wrong. If I were closer, or if I touched him, I might be able to sense what he was hiding, but the only thing I felt from him now was a tight nervousness. I almost hoped he'd turn violent. If he did, it would save us oceans of headache in the long run, though I wasn't about to let him have the satisfaction of hurting Mari.
A faint movement in the trees behind Mari caught my attention. Easing around the bushes, I paused at the edge of the sparse covering offered by an evergreen. To check out the movement physically, I'd have to expose myself by running across open space. Mari, Trevor, and whoever might be there would see me coming, and I couldn't have that. Being careless might cost more lives than just my own. The Renegades depended on me.
A breeze hit my face, soothing my fears. Only the wind.
The cell phone in my pocket vibrated, and I checked the caller ID before answering. It was Ava, the fearless leader of our little band of Renegades, and also my fourth great-grandmother. I wondered if she was calling about Cort, who was supposed to have taken over watching Mari after we left the accounting firm. Unfortunately, Mari had quit work early when her husband showed up without warning. Cort should be following the signal from my GPS chip now, and catch up to me at any moment, but he'd been known to become distracted with whatever scientific experiment he was working on in his lab. It was kind of getting to be a problem. As one of the newest Unbounded in our group, I was at the bottom of the useful list and tattling wouldn't earn any brownie points, but I'd endured the torture of the office all day and it was only fair that he and the others took their turns. Mari's Change affected all of us.
"What's up?" I asked, keeping my voice low.
"We have a problem." The tension in Ava's voice dissolved my concerns about Cort. She didn't stress over anything small.
"What is it?"
"You need to get back here as fast as you can. I'll explain later."
I glanced again at the bushes behind Mari. No more movement. Had it really been the wind? Regardless, I couldn't leave Mari alone with Trevor. "Is Cort on his way?" Okay, so I would rat on him. A guy who'd lived almost five hundred years should know better.
"He's on a plane to Mexico—as of nine o'clock this morning. Dimitri went with him. I would have notified you sooner, but we've been a bit busy."
I gritted my teeth. We had only two main interests in Mexico, and problems with either would mean more deaths. Worse, her tone told me Mexico was only the beginning of what had gone wrong.
"I want you to bring in Mari," Ava continued. "We need you here. We should have brought her in last week when we were sure." There was no censure in her voice, though I'd sided with Stella in waiting. I knew how hard it was to have my life change from one minute to the next.
I was tempted to ask for backup, but I could imagine the fun my brothers and the rest of the Renegades would have if the movement in the trees turned out to be nothing more than the wind or a stray dog. I needed to be sure. I hesitated several heartbeats before saying with a slightly forced confidence, "I'll be there within the hour. Sooner if I can."
"Good." The line went dead.
How soon I'd actually make it depended on what I decided to do with Trevor and how good a fighter he turned out to be. Though I trained hard every day, my Unbounded ability had nothing to do with combat. I'd been weeks ahead of my brother Jace, and he'd surpassed me during his first lesson, his quickness immediately identifying his area of skill. Even so, they claimed I was progressing faster than most new Unbounded, and every now and then I felt I could almost see what my opponent would do next the way Jace could.
And Ritter Langton.
My stomach clenched. With the events in Mexico, would Ava call Ritter back from wherever he'd been the past two months? My pride hadn't let me ask, but she probably had some way to contact him.
I shoved away the unneeded distraction, though the tightness in my belly remained. Trevor was the main problem here. If it came to it, I could deal with him, but I didn't think knocking out her husband would go far toward lulling Mari's suspicions so I could more easily kidnap her.
First I needed to be sure about those trees. Pushing out my thoughts, I began searching, straining. A dull throbbing began at the base of my skull, my mind not at all appreciating the effort. Yet there in the trees where I'd seen the movement earlier, I now felt two faint life forces. They didn't glow as brightly as the average mortal, though they weren't as dark as someone who was experienced at blocking sensing Unbounded. So something in between, which could mean a lot of different things. From this distance, I couldn't pick up any thoughts or emotions. I fumbled in my pocket and came up with a tiny pair of binoculars that Stella had assured me were vital to my assignment. In the past two months, I'd used them exactly twenty-three times on mornings when Mari couldn't jog with me, when she'd run errands at lunch, or eaten out with Trevor. I was lucky not to have been arrested as a stalker.
I studied the trees, regretting the fading light. Someone was definitely crouching behind one of the evergreens, but I could see little more than a patch of green jacket. Wait. Between the branches of the bush next to the evergreen, where a few tenacious leaves clung to an otherwise bare limb, I spied what might be the black barrel of a rifle. I shifted to another position that was slightly more exposed and looked again. Another figure hunched farther to the left, the insignia of a hunter with a rifle standing out on his dark jacket. A jolt of emotion arrowed through me.
Hunters.
There are few things Unbounded fear, and Hunters are one of them. For over fifty years the society of Hunters has dedicated their lives to eradicating both the Renegades and our enemy, the Emporium, never differentiating between the two Unbounded groups. That many of the Hunters' older members began life as failed Emporium genetic experiments and were later abandoned, only makes their hatred that much stronger. Despite the fact that Renegades protect mortals from the Emporium, Hunters view all Unbounded as false gods they need to depose and punish. Eradicate like vermin. Kill.
My first thought was that the Hunters had somehow tracked me, though I was new enough not to be in their database. The tightness in my stomach now extended to the tips of my fingers. Both my previous run-ins with Hunters had nearly ended in a date with a sharp blade.
My left hand slid to the cell phone in my coat pocket, pressing and holding the single button on the side. After the Emporium attack two months ago on our Renegade allies in New York, where nine Unbounded and a dozen mortals were murdered in a macabre slaughter, and several more had been taken captive, we'd begun carrying these altered phones.
With Cort and Dimitri in Mexico, Ritter gone, and Ava up to her ears in whatever she wouldn't explain over the phone, who would they send to answer my call? Stella wouldn't come, not in her condition, and my brothers lacked training. Chris wasn't even Unbounded. No, it would be someone from our mortal security detail, most of whom had served with the government in black ops. They were well trained and deadly. More than a match for any Hunters. Still, I'd try to mop up the Hunters before they got here—if only to prove to myself that I could.
I glanced at Mari, needing to adjust my position again to get a clear view. Trevor had moved several feet away from her, and now he dipped his head as he glanced at the trees where the Hunters crouched.
A signal.
I didn't know how he'd been contacted by them, but somehow he was involved—and he was giving them Mari. What was his price? Anger flooded me, and it was all I could do not to go running into the open and smash my fist into his face. Instead, I pushed partway through the bushes, forcing myself to wait.
Mari was still talking, her voice louder now. I couldn't quite make out the words, but her tone was pleading. I hurt for her, for what she was about to lose. It wasn't fair. Trevor had done a good job of isolating her in the three years since her mother's death, and lately she had no one to confide in except him—and me. I was about to betray her now. How long would it be before she'd trust anyone again? Ava had told me when I Changed that I'd been given a priceless gift or a great curse, and this was yet one more example. The necessity of sneaking around, of lying to people who would be your friends.
Somehow, I had to get us out of this situation. I couldn't depend on the others making it on time. They won't shoot unless Mari fights them. Except she probably would. She wouldn't realize that they didn't care how they managed to take her prisoner. A simple bullet to the brain or heart would temporarily stop any struggle—long enough for the cutting to begin.
Biting my lip until I tasted blood, I edged forward as far as I could without exposing myself, close enough now to pick out actual words.
The Hunters stepped from behind the distant trees, running toward Mari, as silent as wolves. Still only two. Good. A thrill of anticipation rolled through me. One man sported a ponytail, a grizzled beard, and wore a camouflage jacket; the other was clean-faced with stringy blond hair that emerged from his knit cap and fell to the collar of his brown coat. The older man would likely be more dangerous, especially if he'd dealt with Unbounded before. Neither was a match for me, though if they got off a lucky shot, they could immobilize me long enough that I might be in trouble.
Mari must have heard something because she glanced behind her. Seeing the strangers, she moved forward quickly to join Trevor, but he held up his hands and spoke loud enough for the oncoming Hunters to hear. "Nothing personal, Mari. You have too much of their blood. It's tainted. I can't be with you anymore."
"What are you talking about?" Mari sounded dazed. "Who are they? This has nothing to do with anyone but us."
Trevor shook his head like the dog he was. "They tracked your ancestry. It was a long shot that you were one of them"—he uttered the word with disgust—"but they assigned me to you to make sure. Last week when your knee got better, and how you can add up those numbers. It all means something, Mari." He gave her a mean little grin. "It means you're a monster."
I was going to kill that man when I got my hands on him.
Mari reached for Trevor, but he shook her off as though she carried contagion. The other men laughed and lunged for her, securing her arms.
"Hey, I know you." Mari peered at the younger man. "You were at our wedding!"
He barked a laugh. "Ask Trevor how much bonus he got for that. Best way to see if you turned."
"Let me go!" Mari began struggling.
At the panic in her voice, Trevor hesitated. "Go easy on her now."
The older Hunter snorted. "You know what she is, and what you signed on to do. What you was paid to do. Now git outta here if you ain't got the stomach for it."
"You—you're not going to, uh, do it here, are you?" Trevor stared at his frightened wife.
"Of course not. Now git. Or have you changed your mind? Because you know what that means." The old man leveled his rifle at Trevor.
Trevor held up his hands, stumbling back a few steps.
"Trevor," Mari whimpered.
Without another word, Trevor turned and fled.
Mari's scream filled the park, and the grizzled Hunter shook her. "Stop that, or I'll shoot you right here. Ain't no one gonna hear you anyway. We got men making sure no one comes this way."
She didn't stop struggling. Fighting was against her docile nature—her former nature—but now that she'd Changed, the old Mari was gone.
The young Hunter pulled Mari against him, her back to his chest, and put a hand over her mouth. She promptly bit him, but he only laughed and stroked her neck with his other hand. "She's a pretty one—and feisty. I want a go at her." Squatting slightly, he rubbed his groin up her backside. A terrified sob escaped Mari's throat as she arched away.
"There's no time," growled the old Hunter.
"Sure there is. It's not like I have to talk pretty to her. You said yourself they ain't human. What's it gonna hurt? I want to see what it's like. What Trevor's had all this time." His hand snaked to Mari's waistband.
The old man searched the growing darkness. "Be quick about it then. You know how the others are. They think it's a sin to touch one." He laughed hoarsely. "Like it's catching."
"Then hold this." The young Hunter thrust his rifle at his companion before turning his attention back to Mari, his hand slipping under her hip-length coat.
She struggled more furiously as he yanked open her pants. He turned her around, still pulling on the material, but Mari's fist caught him in the face. Shoving her at the old guy, he ground out, "Grab her. Keep her standing. Won't take but a minute. Smack her good if she tries anything. Might be true what they say about some of them being able to get into our minds." He emanated a wave of lust so strong, I could feel it from where I hid without even trying.
Tucking the rifles under his arm, the old Hunter complied, placing one big hand on Mari's stomach and pulling her to him, his other hand clapping over her mouth, jerking her head back until it hit his shoulder. Mari kicked at his leg, trying to free herself, but he shook her roughly. "Stop that, bitch, or he'll make it worse for you."
The young man laughed, his hand fumbling at his own clothing. "Just hold still and enjoy. I'm way more of a man than Trevor ever was."
Enough. It was tempting just to shoot them both, but I didn't want to alert the companions they claimed to have out in the darkness. If Ritter had been around, he'd have probably made sure I was carrying a silencer. But he wasn't. He'd abandoned me, and I didn't need him to finish this task. Mari was my responsibility; I wasn't going to let them have her.
Slipping the gun back into my holster, I arose silently from my hiding place and sprinted toward the men, leaving a few strands of my blond hair on the bushes as I squeezed through. I'd traveled half the distance separating us before the old guy looked up and saw me, his face gray in the sparse light. He let go of Mari and tried to bring up his rifle, but he was clumsy with the added weight of the younger man's weapon.
I helped him drop both guns to the ground with a well-placed kick that even my brother Jace would have appreciated. The old man grunted as my foot continued on to connect solidly with his side. As he curled forward in pain, I followed with a left hook, striking him to the frozen grass and hopefully buying me a little time.
Mari screamed, and I turned to face her. The young man, his pants open and sliding down his narrow hips, had jumped behind Mari, his arm circling her waist.
"Mari, it's going to be okay," I told her. "But don't scream again."
The young Hunter peered into the night. "Help!" he shouted.
Great. I hadn't expected him to have that many cells left in his tiny brain.
Movement behind me signaled that the old guy had recovered. I whirled, slamming my elbow into his head as he tried to rise, a rifle clutched in his hands. I kicked the gun out of his reach.
The young man was backing away, dragging Mari after him. I took out my gun. "Let her go."
He shook his head, his knit cap askew. His breath came in fast gasps.
"Let her go, or when I get finished with you, you'll never touch another woman again." I took aim at the thin slice of his face that wasn't hidden behind Mari.
"You—you won't shoot her." His voice increased two octaves on the last words.
"Why not?" I took a step closer. "As you said, she's not human, so it won't matter if I shoot her. In fact, it'd probably be easier for me. I'll get you both with one bullet. It definitely won't hurt her as much as what you have planned."
The sound from his throat was half protest, half sob. His eyes grew impossibly wide. "You're one of them, ain't you?"
"One of who exactly?"
No answer.
I shifted my position so I could keep an eye on the old man. He wasn't moving, but cockroaches had a way of coming back to consciousness when least expected. Besides, there was no way to tell if anyone else had heard the commotion. I had to be prepared for the worst.
Mari was struggling again, her efforts loud in the quiet of the park.
"I'll give you to the count of three," I said to the Hunter. "One . . . two . . ."
The young Hunter's eyes went again to the blackness, where help had failed to materialize. With a whine, he pushed Mari at me and ran.
I sidestepped Mari and leapt after him. I didn't have far to go. His jeans slid further down his thighs and tripped him. I chuckled, kicking his sprawled body over with my foot, my eyes sliding down his nakedness. "So that's why you're a rapist. Can't blame a woman for not wanting any of that."
Heat filled his eyes. He jumped up and lunged toward me, forgetting my gun and his bareness. Exactly what I'd hoped. I mean, how can you strike a naked guy lying on the ground?
I blocked his punch with my right arm, and hit him with two left jabs. He lunged at me again, and I heard a sharp click half a second before hot fire spread through my stomach.
A knife. I hadn't expected that. We trained with knives as we did everything else, and for an instant, I considered retrieving the one I carried inside my boot. Stupid when I had the gun.
I aimed the Sig. "Stop." I could feel warm blood leaking down my stomach, though already the wound would have begun healing. There were only two ways to kill Unbounded, and a scratch like that wasn't one of them.
"You ain't going to use that gun," the Hunter mocked. "My friends will hear. Then you'll be the one begging for this." He felt his groin before hitching up his pants and rushing me. His movements were sloppy, unpracticed, but he had a knife and twenty pounds on me.
I turned to avoid the knife, hitting him at the same time with another left jab. He stumbled past me, pivoted on his heel, and dived at me again. I cracked the gun in my right hand down on his head. Take that, idiot. A pistol had more than one use.
He fell forward with a thump—and lay there unmoving.
Carefully I turned him over. He'd cut himself in the stomach with the knife, but unfortunately not deep enough to bleed to death. He still had a pulse, too, so that meant he'd recover from being pistol-whipped. For all that he was a scumbag, I was relieved. Since my Change, I'd shot people and fought a lot more, but I'd never killed anyone. Not permanently killed. Killing Unbounded didn't count if it wasn't permanent. At least that's what I told myself because in truth it was still horrifying.
No time to think about it. I had to get Mari to the safe house—and I still had to decide what to do with the Hunters. They could identify me now.
I turned, half expecting Mari to have collapsed in a sobbing heap, but she'd grabbed one of the Hunter's rifles and was pointing it—at me. She backed away, her eyes wild.
I put the Sig in my pocket and held my hands up to show I wasn't armed. "Put it down, Mari. We have to get out of here."
"You—how—why . . ."
"I promise I'll explain everything, but later, okay? Trust me."
"You killed him! You were going to shoot me!" Her face was flushed and her eyes wide, her hands shaking with fear. Fear of me, the person who'd gone to work at a boring accounting firm for months in order to protect her from people a lot worse than the Hunters. The person who'd brought her food when she was too depressed to eat. The one who'd urged her to start taking charge of her life.
The truth of it was that she had more than enough reason to be wary of me. I'd run myself if I were in her place—in fact, I had run, and my family had paid for that mistake with a life. Luckily, Mari had no family to endanger, except fourth cousins she didn't know and Stella, who was technically her fifth-great aunt but whom she hadn't seen since she was a little girl.
Mari looked ready to bolt, and I still didn't know what else might be lurking out there in the dark. "He was going to rape you," I reminded her. "Besides, he's not dead."
"How did you know I was here?"
"I followed you." The street lamps in the park chose that moment to go on, making me feel exposed. How long before the Hunters' backup arrived?
"You followed me?" Her voice rose to a pitch that hurt my ears. "Who are you, Erin? Who are you really? Because normal people don't follow their friends. Normal people don't know how to fight like that." Her eyes went to the sprawled Hunters.
"I told you I'll explain later. We have to get out of here. These guys usually travel in a pack."
Besides, wherever there were Hunters, the Emporium was never far behind. Hunters might hate all Unbounded, but Emporium agents had been infiltrating their organization for decades, using them as a weapon against us. That the Hunters had found Mari or knew to watch for her Change smacked of the Emporium more than the Hunters, who were too short-lived to think over generations. But no matter how they'd found her, if I didn't get Mari out of this situation safely, Stella might never talk to me again. Renegade Unbounded guard their family lines as carefully as any treasure—even from most fellow Renegades—and she'd been waiting more than a hundred years for someone in her family line to Change.
I sent out my mind, trying to determine if anyone else was out there in the darkness, or at least within my sensing range. We needed to avoid running into anyone else. Mari was already spooked as it was without watching me fight again.
Someone was coming—and fast. Had to be Unbounded. No mortal could move that rapidly. No time to run.
I reached for my gun.
Mari gasped as a shadow appeared from behind her, yanking the rifle from her hand. Her eyes went to the man, as if she didn't know whether she should scream and run—or fall into his arms and weep with relief.
Which was almost exactly the way I felt.
He was a tower of strong muscle, carrying himself with undeniable grace, as did all those gifted with combat. No movement wasted, no attack he couldn't anticipate. His black hair fell to the right, grazing a mole on his cheek. His square jaw, in need of a shave, was set in determination, and his eyes glittered with anger. He carried a gun in his right hand, and the sword emerging from a back sheath announced that he'd come prepared to find Emporium Unbounded. Wet-looking patches spotted his black jeans and jacket. Definitely blood.
Ritter was back. After two months with no word, he was back.
"Gaven and I took care of their friends." He spoke in a clipped voice, one he might have used in his former life as a policeman a quarter of a century ago. I wondered if he was thinking of his family—and the woman he hadn't been able to save.
"Who are you?" Desperation laced Mari's voice.
Ignoring her, Ritter crossed the space between us. I felt burning inside him when he was still feet away. I'd always been able to catch glimpses of him like this, even from the first before I knew about my ability or how to use it. Desire swept through me, and I couldn't tell if it was his or mine—or if it mattered. I had a brief vision of going into his arms, of our mouths clinging together, our bodies melding. Everything in my body screamed that he was mine.
Yet he'd broken his promise, and in a world where almost everyone I knew lied to survive, I valued truth more than just about anything. At least that's what I told myself.
He reached for me, but I held myself stiff.
"Erin," he began.
"Later." I pulled my arm from his grip, jerking my chin at the Hunters. "They'll be able to identify me, and we still don't know how they found Mari. Are you sure you got the rest of them?" The emotions swirling around him cut off when I pulled away, as though they'd never existed. I knew differently.
"I'm sure." His eyes glittered so darkly that the only color for them was black. He was nothing but empty space to my sensing now, and it wasn't likely he'd relax enough to let anything more slip. We all learned how to block or suffer the consequences. The Emporium had at least two sensing Unbounded, one more powerful than I dreamed of becoming. She'd almost controlled me once, and I knew she'd eventually come for me again. I might be young in Unbounded terms, but I was valuable—or so everyone told me. I hoped when the time came that I'd be ready for her.
For a brief moment I thought with envy of my former life as a law-school dropout working a dead-end job as an insurance claims agent. Nothing more exciting than talking to distressed people and pushing buttons on a keyboard.
No one trying to carve me or my family into pieces.
Except I didn't really want to go back. If it meant saving the lives that had been lost, I'd agree in a heartbeat, but that could never happen.
Being Unbounded changes everything.
Sample Chapter
© White Star Press 2013
The Escape
Unbounded Series #3

I RUBBED MY HANDS TENSELY over my bare arms as I studied each person in the lobby, but everyone we passed was mortal. None of them was shielded or thinking about Unbounded. Their thoughts came to me loudly, their life forces glowing with the additional brightness I'd felt since Mexico, when I'd pushed my ability to its limits. The increased sensitivity made me jumpy since coming to New York, where there seemed to be a crush of people and stray thoughts everywhere I turned. My own mental shield was becoming conversely strong as I worked at keeping them out.
Keene McIntyre arched a brow, a question in his eyes, and I shook my head, indicating that I hadn't located any Emporium Unbounded or Hunters. Of course we had yet to see our target.
I wondered for the hundredth time how Ava had talked me into attending this swanky political fundraiser in New York City. She or Stella would have been a much better choice for hobnobbing with the rich and famous, as well as ferreting out the truth about our target. I'd agreed only because a prominent Hunter and his cronies would be in attendance and I was one of the few Renegades not in their database—the only one who also had the sensing ability.
"Cold, Erin?" Keene whispered, amusement thick in his voice. As luck would have it, he was the only other experienced Renegade in our group who was likewise not in the Hunters' database. In fact, before his defection from the Emporium, he'd worked undercover with the Hunters. That he was mortal was ironic, since it meant he was also one of the most vulnerable of our group, but he was good at what he did, coming by his fighting ability through sheer force of will and determination rather than by inheritance.
Not that we were left to ourselves. This mission was far too important. All the Renegades who could be spared were watching the grounds, ready to back us up if needed. Keene and I were here to gain information about our target, not take him out—unless we uncovered information that made his demise more important than our safety.
I rolled my eyes at Keene's comment. "A strapless dress like this in December doesn't make sense, and why did I have to check my fur coat?"
His eyes, their green color bright under the chandelier, roamed over the dress appreciatively. "Because people who spend five thousand dollars for a picture with the vice president of the United States always check their coats." Easy for him to say since he wore a tuxedo and couldn't feel the winter chill seeping into the gilded lobby.
Cold notwithstanding, I'd spent far too much time working lately not to enjoy wearing the dress. The silky folds hugged all the right curves and made me feel feminine and in control. Unfortunately, the last time I'd worn red, things hadn't gone so well, and right now there were a lot of other places I'd rather be. Particularly with our Renegades not involved in tonight's operation, who were several miles away keeping watch on the building where the Emporium had taken five of our people captive. We'd staked out the compound for three weeks since discovering their whereabouts, but so far we hadn't found a way to rescue them.
My eyes went past Keene and the reception hall entrance, where men in stiff white suits were helping attendees to their destinations. With so much power and money here tonight, the Emporium would likely be represented in significant numbers, though we had yet to verify the presence of any operatives. That fact contrasted sharply with the uneasy feeling in my gut that told me something would go terribly wrong before the night was over. The sensation related to my ability and was one I'd learned not to ignore. I wanted to warn the others, but it wouldn't make a difference to our plan. We all knew the danger. We were prepared for it.
"You ready to do this?" I asked.
For an answer, Keene extended his arm to me. He looked lean and attractive in his black tux, his longish brown hair combed back to expose the scar that ran along the right side of his face near his ear. He appeared comfortable, which was more than I could say for myself. At least my dress fell to the tips of my incredibly tall red heels, obscuring the knives in the sheath around my thigh, knives made not of metal but of plastic with 3D printers and nanotechnology. A couple of guns made of the stuff would have been better, but even we hadn't found a way around exploding barrels and the metal required by firing pins and decent bullets.
We passed the Secret Service agents and through the metal detector at the door in front of the reception hall without incident. As I was replacing my dangling earrings and the glittering gold bracelet Stella had lent me for the evening, a man in a white suit appeared before us.
"May I have your ticket, please?" He extended his hand. Keene gave it to him, and he checked it briefly before handing it back. "Thank you. The photos are being taken behind that backdrop. Please wait with the others. It shouldn't be long. After you pose for your picture with the vice president, please use the exit over there. However, if you wish to stay for the speech, you may still upgrade your ticket. I apologize, but all the dinner tickets have been sold."
"Oh, that's terrible news," I said. "I was hoping there would be a last-minute cancellation."
Keene almost laughed aloud. I'd been the one who refused to stay for the overpriced dinner. Not only was I an opponent of our current vice president, but I could think of a lot better ways to spend thirty thousand dollars, or the sixty it would have cost for both of us.
"I'm very sorry." The man gave a little bow and moved aside so we could pass.
A wave of heat welcomed us as we approached the midway point of the room where photographers had set up their equipment. We couldn't see Vice President Mann behind the backdrop from where we stood, but the line for photographs wasn't too long when you considered he was likely to be president after the next election. Clusters of well-dressed people gathered all over the room talking, some holding a small digital copy of the photograph they'd taken with the vice president. I understood that event organizers would mail larger copies later to attendees, and I planned to use mine for target practice.
"Cort, can you still hear us?" I said, testing to make sure I hadn't damaged the tiny microphone in the left earring when I'd removed them for the metal detector. Keene had another mic in a ring in case we were separated, but I didn't want to depend on him.
"Both signals at full strength," came the voice in my earbud. "And everything's still a go."
"Remember. In and out," another more forceful voice reverberated in my ear. Ritter Langton, of course, making sure we stayed on task. He'd take any failure as a personal one. "No dallying."
Dallying? I couldn't help smiling. Who used that term these days? Only old people—and long-lived Unbounded apparently.
"Yes, Your Deathliness." I'd started calling him that since our arrival in New York, in part because he was in charge of the operation to free our imprisoned Renegades but mostly because it bugged him. I was bugged, too. We were supposed to be figuring out our relationship, but all we'd been doing was working and training.
Ritter didn't respond to my jab, as I knew he wouldn't, but I'd probably pay for the remark later. I was even looking forward to it because I was beginning to see a downside to the possibility of living two thousand years. Decisions in non-life-threatening issues, such as intimacy and romance, seemed much slower to come by, and since my ability made me privy to his emotions as well as my own, I was pretty much a hormonal wreck. It didn't help that Keene had been hanging around so much, adding to the tension.
Cort laughed in my ear. "We'll let you know if anything happens on our side. So far everything looks calm."
"Great," I answered. "We're almost to our target."
Heads turned in my direction as we passed. Most Unbounded and mortals are unaware of the confidence exuded by all Unbounded, simply translating it as beauty or physical attraction, but to a sensing Unbounded like me, the pull was as clear as a neon arrow pointing out the identity of any quasi immortal. In fact, the early days of a Change were the only time I couldn't definitively pinpoint an Unbounded.
There was the strong possibility that some of these milling people were Emporium plants. The Emporium had many new operatives that we didn't know about, both Unbounded and mortal, a direct result from their active breeding program. Unlike the mortal Hunters, the Emporium was aware of my existence as well as Keene's. If we were noticed and identified, getting out of the hotel alive could become a serious problem.
"That woman wants to meet you," I whispered to Keene as we passed a brunette, whose black dress exposed most of her long, shapely legs. She stared at him intently from under long lashes. She was beautiful enough to be Unbounded, but a glance told me she was mortal.
Keene laughed and flashed me a crooked grin. "I'm more into blondes." His stare made me flush, though that might be more because of Ritter's possible reaction than my own. The men had a sort of uneasy truce at the moment, fueled by a grudging admiration for each other, but I worried that the fire simmering below the polite silences and gruff exchanges might flare into something dangerous at any moment.
We arrived at the end of the line, where two waiting couples turned to greet us. Mortals all, in their fifties, the men with thin, graying hair and expensive suits, and their coifed and expertly made-up wives dressed in silk and dripping expensive jewelry. They gave us falsely wide smiles.
One man wore glasses, and it was he who introduced the others. I nodded politely, hearing little of what he said; whatever corporation he and his partner owned didn't interest me, and I certainly wouldn't be having lunch with their wives.
Keene shook hands with the men and nodded at the women, giving our prepared spiel about some West Coast Internet startup that had made millions. The company was real, run by mortals we'd secretly helped with our advanced technology, but new enough that none of them should be familiar with the owners.
"Nice." The man with glasses smiled, but inside he burned with resentment of young geniuses that made more overnight than he'd accumulated in years of sweat and toil. I shut out his thoughts and continued scanning the crowd. With so many pinpoints that signaled life forces, the room felt positively glowing.
There. I'd found one. An Unbounded man hovered near the exit, talking to someone from the hotel staff and carefully examining those leaving before the speech. He wore a black tuxedo and a tie the color of fresh blood. I leaned over to Keene, catching his eye. He followed my gaze and then said to the others without betraying any concern, "So you're friends with Mrs. Mann, you say?"
"Oh, yes," said the blonde next to the man with glasses, her pointed nose twitching slightly. "I've known Carolyn Mann for many years. Our daughter went to college with their son. From what I've seen, he's following his father into politics. In my opinion, Carolyn will make a fine first lady someday."
The second woman leaned forward and said in a conspiratorial whisper, "Actually, it may happen faster than we think. I hear President Stevens is very ill. It's not been in the news, what with all those foreign conferences he has coming up, but I expect if things don't change, they'll have to make an official announcement soon." Her tone implied that the announcement was long overdue, and that she'd love to see Vice President Mann take over for the president immediately.
Keene and I exchanged a look. Unfortunately, this information went a long way toward confirming our suspicions. Three weeks ago, on a thumb drive we'd stolen from the Emporium, the same drive that identified the location of our missing people, we'd found references to the vice president taking over the oval office. The encrypted information hadn't been clear, simply citing meetings that had taken place earlier, but put together with intel we'd uncovered months back about a possible Emporium connection with the vice president's son, it was serious enough to check out. It became even more important with the quickly approaching election year when no one had yet announced whether or not President Stevens would run for reelection. There didn't seem to be any connection between the vice president and the Emporium, but that didn't mean they hadn't gotten to him, especially if the rumors about his son were true.
Keene chuckled. "Well, I'm sure an announcement will come through soon, or will if the press has its way. Is it me, or are there more of them than usual hanging around outside tonight?"
"Tell me about it," the second woman responded. "But even vultures sometimes have a use." She smiled, her dark eyes looking predatory, and I suspected she'd already had her say to the press—or planned to. Her annoying attitude gave me the urge to send a flash of light to her mind that would evoke a splitting headache, but doing so would seriously deplete my strength. The truth was, I didn't know how much damage I could do, and mortals were so fragile. Annoying or not, she was one of those we were trying to protect.
Outside in the communications van, Cort was probably already relaying this new information to Stella, who would be on her computers with her neural headset connected, searching for additional information. If there was anything out there on the president's condition, in printed or digital format, she'd find it within the hour.
The two couples ahead of us continued talking to each other, and we hung back slightly as the line moved forward, garnering a little space so I could report the Unbounded in the black tux to our listening friends. The man was still near the exit, though no longer talking to anyone.
"Well, we knew to expect them," Ritter said. "Just keep your distance. At least you know where he is." He was right. Finding the mortal agents was more problematic in a crowd this large.
The line moved again and we moved with it, nearly to the point where we could see the pictures being taken. One glimpse would be all I needed to decide our next move, though with the line growing behind us, I wasn't at all sure that we'd be able to leave even peacefully without being arrested for some kind of rich society faux pas.
I kept scanning the crowd. No more Unbounded or mortals who appeared to be operatives. Wait, near the entrance of the room where the vice president would be speaking, I sensed several life forces that glowed dimmer than the others in the large reception room, a sign of thoughts being blocked. Four people stood out, the most prominent a man in the middle, who walked with an exaggerated swagger. His short stature was made less so by the pristine dark brown cowboy hat that looked incongruous on his head, despite his matching tuxedo, and set him apart from the crowd. I couldn't see his front, or the insignia of a man with a rifle that was likely embroidered on his hat or lapel, but I was pretty sure I'd found the Hunter we were warned would be in attendance.
At his side walked a matronly woman with her grayish blond hair swept up into a tight bun. Her purple plaid dress might be ugly, but I'd crammed in enough study the past week to recognize it as one made by a top designer. She wore it uncomfortably, as though afraid she would trip on her high heels and ruin the dress. Two tall men flanked the couple, broad enough to be bodyguards and likely fellow Hunters. The only problem was that one of them radiated Unbounded confidence.
I swallowed hard, my hand moving instinctively closer to my knives.
Since Hunters' sole purpose in life was to rid the earth of Unbounded, the bodyguard had to be an Emporium agent who'd infiltrated the organization. It was a dangerous game he played; if he was caught, the Hunters would take joy in cutting him into three precise pieces that would assure no regeneration. Of course, the rewards he'd receive from the Emporium for a job well done would be astronomical.
"Hunters?" Keene asked in a low voice.
"That's my bet. But the bodyguard on the right is probably also working for our other favorite group. Definitely Unbounded, and he's not one of ours."
"Great."
"Do you know any of them?" There weren't that many Hunters in the world. At least I hoped not.
He shook his head. "I've mainly worked with groups on the West Coast, though the guy with the hat does look familiar. I've at least seen his picture before."
The Unbounded bodyguard's presence was definitely something we'd have to look into further. Hunters had kept records of Unbounded genealogy since their mortal ancestors had been abandoned by the Emporium during their early phases of genetic experimentation. If this guy was working for the Emporium, we couldn't risk him infiltrating far enough to get the records that might also contain information about our descendants. Like it or not, we were often linked by blood to the Emporium.
"Copy that," Cort said in my earbud. "Describe them, and we'll start Stella researching their identities."
I did, beginning with the purple dress and the cowboy hat that would likely be mentioned by gossip bloggers covering tonight's event. "Maybe one of us should follow them."
"No," Ritter said. "Stay together. Keep your mind on the mission." It was difficult to believe he'd be willing to risk losing this lead. Maybe he planned to track down the bodyguard after we cleared the party and question him personally. That would be just like Ritter. He didn't kill Hunters except in self-defense, but his mercy wouldn't extend to an Emporium agent who had helped murder Renegades.
Anger radiated from Keene at Ritter's order. "Easy," I murmured.
Keene frowned, his frustration quickly vanishing as his mental shield strengthened. Now his barrier was tight, but his lapse worried me. I hadn't spotted an Emporium sensing Unbounded nearby, but that didn't mean much because anyone with the sensing ability could mask life forces completely.
As if feeling our stares, the middle Hunter paused at the door and turned in our direction, scanning the room. I caught a glimpse of light red hair peeking from under the cowboy hat before I casually allowed my gaze to slide past them, pretending I was simply enjoying the crowd and the commotion. At the same time, I reached out mentally to the man. His shield was poorly erected, filled with gaps as though he didn't quite believe anyone could delve into his private thoughts, and despite the space between us, it crushed easily beneath my onslaught. There was no sign of suspicion. He'd stopped only because his Unbounded bodyguard had paused.
My thoughts shifted to the bodyguard, who was searching the crowd. He was several decades younger than his employer, a handsome blond who looked smart in his tux. Not your typical uneducated Hunter. He has to be an Emporium agent, I thought. Yet his shield was as poorly constructed as his boss's, and I swept it aside to find that he was simply searching for a fifth member of their party—a young lady, if I had it right—to make sure she was safe. Even as I found the answer, a red-haired girl detached herself from a young man and made her way over to the woman in the purple dress.
The others turned to enter the next room, but the bodyguard's attention drifted to the reception room exit, pausing on the Unbounded in the black tux. A signal to a cohort? I started to check the bodyguard's thoughts, only to find him now staring at me. My heartbeat increased, the pumping loud in my ears. If he recognized me or Keene from his Emporium briefings, he might choose to point me out to the Hunter, which would endanger our mission. Before I could decide what his scrutiny meant, he smiled and I received a strong impression of eagerness and curiosity. Nothing more. With a nod in my direction, he turned on his heel and followed his companions.
Keene gave a little chuckle. "Look who has an admirer. Do you think you could lure him into a dark room for me?"
"No!" The bark in my ear came from Ritter and caused me to wince.
That made Keene's grin stretch wider. He put his hand up to the side of my face, tucking a strand of hair behind my ear, and said, "Emporium agent or no, I don't blame that bodyguard one little bit. For the record, I'd go into any dark room with you." His hand left me as he stepped forward with the suddenly moving line. "Hey, we're almost there."
"Stop it with the feedback," Cort crackled in my ear. "Remember, you have to keep the earring and the ring apart or all we hear is static."
Keene gave me a wink. I glanced back at the bodyguard, who passed through the double doors, disappearing from sight, his thoughts fading. My range still wasn't as far as I'd like, though it had improved drastically since Mexico. If I pushed, I could follow him a bit longer, but I needed my full attention for the task at hand.
"I'm pretty sure he didn't recognize me," I said. "But the way he was staring could have been a signal of some sort to the guy near the door."
Keene's eyes went past me. "Uh, speaking of the guy at the door, where'd he go?"
Sure enough, the Unbounded in the black suit was missing. Keene turned his body slowly, casually searching the room.
Ahead of us, the woman with the pointed nose uttered a soft exclamation and lifted a hand to wave at someone behind the backdrop. I stepped forward to see who she was looking at, and finally a balding Vice President Mann came into view. He was smiling widely for the camera, his arm around one of the guests like a best friend. His wife stood on his other side, her gaze leaving the woman who'd waved and going back to the camera just in time for the bright flash. Tonight, apparently, the pictures were a two-for-one deal: the Vice President and Mrs. Mann.
Next to me Keene's body radiated readiness, but I shook my head. Whoever the vice president might serve, the man himself wasn't Unbounded. Neither was Mrs. Mann with her pale, regal face, wide-set eyes, and chestnut hair. Both of their life forces also gleamed brightly, without any sort of barriers, so it was likely they'd never heard of mental shields. Of course, that didn't mean the vice president was innocent of all connection with the Emporium. I pushed my thoughts toward the couple.
He was thinking about his speech and wondering why his son had been acting so strangely the past year—and if there was any way to fix whatever had gone wrong between them. She was wondering what the daughter of the woman in front of me was up to these days, and if she still had a habit of chasing older men for their money. While the vice president exuded strength, weariness leaked from Mrs. Mann like water from cupped hands. She wasn't going to last the whole night, not without the help of drugs. Maybe her doctor was here somewhere behind the half dozen Secret Service agents.
"Keene?" I asked, wanting to know if he'd spotted the Unbounded in the black tux.
"No sign of him."
I nodded, trusting Keene to keep watch while I did my job. I tried to delve deeper into the vice president's mind, but the cacophony of voices and thoughts around me made it difficult to distinguish his thoughts from the others that pushed in around me. "I need to get closer."
"The line should move soon," Keene said.
I joined him for a moment in scanning the room but refocused on the vice president as a small group of friends finished their individual pictures and left together, leaving a large gap in the line. We stepped forward.
I pushed harder, and a throbbing began at the base of my skull, something I hadn't felt in weeks. It only meant my brain was tiring from all the scanning, but I was nowhere near ready to give up. I began absorbing from the air, regaining my strength. A posh hotel right before dinner was a great place for absorbing, all those molecules with expensive, organic nutrients floating about begging to be taken in through my pores. In seconds, the throbbing eased.
Focusing more tightly, I watched the vice president shake hands with another couple and smile for the camera. More worry seeped from him. Something wasn't right. The fact that he worried so much about his adult son, who was supposedly holding his own in politics, seemed to underscore our intel.
"Erin!"
Keene's voice, but the warning came too late. Hard fingers bit painfully into the flesh of my shoulder.
Sample Chapter
© White Star Press 2014
The Reckoning
Unbounded Series #4

WE HUNKERED DOWN IN THE bushes and waited until the patrolling guards passed. My nerves tingled in anticipation, my Unbounded genes kicking in. We'd slipped over the massive stone fence surrounding the estate but were still far from our goal and the evidence we'd come to steal. Intel on a recovered thumb drive had led us here, but we didn't know for sure that our information was correct. Not one communication circuit in the world had made even a roundabout mention of it, which meant those responsible were being careful not to use any regular channels.
The large house didn't appear different from its neighbors, at least not visually. Aerial photographs taken of West Lake Hills, a suburb of Austin, Texas, showed only a sprawling mansion with manicured lawns, stables, a tennis court, an elaborate swimming pool, two connecting guesthouses, and a parking lot rivaling those found outside many shopping malls. It was rumored to have a second pool inside the house itself, along with a race track and two racquetball courts.
None of this was unusual for Mr. Desoto, a billionaire whose various companies held several important US defense contracts. Even the security of patrolling guards wasn't that far out of the ordinary. But the fact that I couldn't sense inside the house meant they had Emporium technology and were aware that someone like me existed.
"Ready?" Ritter Langton asked. Even in the dark and with my mind shield closed, his presence was tangible to me. Tangible and compelling. I had the ability to see all life forces, even if their thoughts were blocked, but I perceived his differently. Probably because I considered him mine.
I nodded, reaching for the hood I carried in my pocket to cover my pale skin and blond hair. Next to me, the dark-haired Mari Jorgenson did the same. The hood was made of metamaterials like the bodysuits we wore, or in other words, particles smaller than the wavelength of light. Cort had been working on them for the past century, and finally technology was catching up to his theories. Though these new prototypes didn't make the wearer truly invisible, they helped hide us in the dark.
Ritter glided to the edge of the bushes, his sharp eyes penetrating the darkness, searching for signs of danger. He wouldn't be going inside the house because Mari and I planned to shift out once the shield was down, and we couldn't take him along with us, but he'd be close in case something unexpected happened. Hopefully close enough for me to use his combat ability if we ran into problems. I was good, but next to his ability, I looked like a beginner.
"Check your suit's heat nullifiers." Stella Davis, the fourth member of our party, glanced up from a small tablet she held in her hand. "I can't guarantee they'll have infrared, but if this information is as important as I think it is, they'll have something in place to check heat sources for anything larger than a cat." She took out a device twice as thick as my cell phone. "Here it is."
I was supposed to plug the decoder into any computer attached to their network, and it would give Stella access to their computers so she could disable the house's shields.
"Be careful," Stella added. For all her two centuries of experience with ops, her slanted eyes radiated nervousness. That was because Mari was one of Stella's two descendants to survive our ongoing conflict with the Emporium, and Stella really didn't like her going inside the house. Being nearly immortal didn't mean as much as it might when your worst enemies were every bit as immortal and knew exactly how to permanently end your existence.
Stella put on a blinking headset that looked somewhat like a thin crown with tiny pieces of metal that worked their way past her sleek, dark hair to make contact with her scalp, providing a neural link to her computer. As a technopath, she could use the device to compare and manipulate data at a rate several dozen times that of an average human. Even with the odd-looking headset, Stella was arrestingly beautiful, owing in part to her half-Japanese heritage, but mostly because of the nanites she controlled inside her body, enhancing her features faster than her Unbounded genes could put them back to normal.
"I'll let you know when it's in place," I said. I didn't tell Stella I'd take care of Mari; she already knew. We Renegades, self-appointed guardians to a mortal human world, who for the most part were unaware of our existence, took care of our own. We were closer than family.
"What if the shield isn't connected to their computer?" Mari asked, almost startling me with her closeness, though I could clearly sense her life force in my mind. The metamaterial suit did seem to help her with stealth. Not that she, a shifter, needed improvement in that area.
"The shield is generated by electricity." Stella pulled a knit hat over her headset to obscure the tiny blinking lights. "If the controls aren't linked to their network, I'll simply find their outside circuits and blow them up." She gave Mari a bland grin. "Don't worry. If you run into trouble, I'll sic Ritter on them. We'll make sure you can shift out."
Mari couldn't teleport past the invisible barrier any more than I could sense past it. But that was only an annoyance, not an insurmountable obstacle.
"Just don't blow up the house until we're out." This I said mostly for Ritter, who as a combat Unbounded sometimes got a bit too much into his work.
He looked my way, his eyes black and glittering in the dark, sending a delicious wave of heat through me. I put in my earbud, checked the attached mic, and pulled on my hood. "Ready."
Ritter led the way. Had he wanted, he could have left us far behind. Even without the new suit, he could move fast enough that he was difficult to see. If he dropped his mental barrier, I could channel his ability, but it wasn't necessary now, and doing so might alert a sensing Unbounded working for the Emporium, if any were near. It was always a possibility.
Two weeks ago, after my last encounter with an Emporium sensing Unbounded, I'd ended up with a shiny, black, snake-like thread in my head. I'd tried pushing it out, blasting it, and otherwise decimating it with my mental ability—all without result. It was still there, contained now, but I hadn't discovered its purpose. Doing so was on my short list of priorities.
Even through her mind shield, Mari's exuberance glimmered from her. So different from the accountant she'd been before her Change had made her one of us. I extended my own mental shield to cover her. She wouldn't even realize I was doing it, but it made me feel better. At the first hint of danger, she could shift back to the airfield where my brother, Chris, waited with our plane, so she was actually safer than the rest of us—well, provided we turned off their electric shields so she could use her ability. But because of her rare talent, the Emporium would pay a high price to get their hands on her and her ovaries, so I felt protective of her.
Ritter guided us unfailingly through the bushes, keeping to the shadows when we neared the house. The two-man patrol we'd dodged earlier came around again, triggering motion lights on the house. I could tell from looking at them that they were human, not Unbounded—a useful aspect of my gift—but their minds were blocked, if poorly. With only a little pushing, I saw from their thoughts that while they were familiar with the Emporium, they knew nothing about the file we sought. Not that it really mattered because we were almost certain where it was being kept. A part of me was relieved they were mortal, but another part was angry at the Emporium's penchant for using mortals. If something went wrong, mortal agents too often meant more deaths.
Deaths I wasn't willing to be responsible for.
We sat still beneath some trees as the patrol passed, but they didn't even look our way. The January night was a bit colder than it had been in San Diego, home to our new headquarters, but mild enough for our purpose, and the suits kept us comfortable. When the patrol was gone, Ritter gestured for us to wait while he took care of the motion lights. He sprinted forward across the grass toward the house. A light on the roof came belatedly to life, but he was already out of sight. If anyone was observing, they might assume some animal had tripped it. A few seconds later, the light winked out of existence.
Ritter signaled with a whistle, and Mari and I started forward. Even this close, I couldn't penetrate the shield around the house, so they had to be using a lot of electricity to maintain it. No doubt in response to what had happened in New York, when we'd gotten past their shields at a prison compound.
I removed the launcher from my back and shot a grappling hook onto the roof above a second-floor window of the spare room we were targeting. Pulling the grappling rope toward me until it caught one of the numerous chimneys, I activated the retraction feature and began walking up the side of the house as it towed me upward, my stomach clenching with revulsion.
Climbing wasn't the problem. It was only what happened once I got high enough for my acrophobia to kick in. I'd conquered it for the most part, but being someplace high always required effort. I was ever aware of the fear, knowing it would burst free and paralyze me if I allowed it any space in my mind.
"Five minutes," Ritter said in my earbud.
Five minutes during which Mari and I had to climb to the window and wait there until the patrol changed and the alarm was turned off so the guards could sign in and out for their shifts. That was when we'd force the window open with the crowbar I'd brought along for the job.
I reached the window ledge and balanced between it and my hold on the launcher. Mari was still rising with her own launcher and rope, painfully slow. Finally she shifted, disappearing from below and appearing next to me on the window ledge, grabbing her rope again just in time to stop herself from falling. Somehow she managed to prevent her abandoned launcher from banging into the side of the house as it dangled at the end of the rope.
"No way is this coming out of the eaves," she whispered, staring up at where her grappling hook had penetrated the siding instead of making it on top of the roof. "I didn't aim so well. I'll have to leave it behind."
"I'll take care of it once you're inside." Ritter's voice came to our ears. "In fact, I'll take care of Erin's, too, since I'll be up there."
I didn't doubt that he would. His ability gave him strength, speed, and agility I only guessed at even after experiencing it firsthand. Two hundred and seventy-three years of practice helped, I supposed. All of which was a good thing tonight. We hoped to be in and out with no one the wiser. It was good to steal information from our enemies at any time, but far better to do it without them knowing we were onto them. Especially when we were dealing with the Emporium and the people on their payroll.
"Car approaching," Stella said in our earbuds. "Get ready."
My free hand closed around the crowbar, sliding it from my belt. If the house hadn't been so protected, Stella would have used her technology to learn the house alarm codes, but whatever prevented me from probing the house also prevented any kind of signals from coming out. Our spybots were useless. If this house was attached to the Internet and the outside world, it was by cables buried deep in the earth.
"They're opening the door," Stella said. After several seconds, she added, "There, that should be enough time for them to have put in the code."
"You're clear to enter," Ritter added. "No one in sight on this side of the house."
My senses verified Ritter's observation, so unless there was a sensing Emporium Unbounded nearby who could mask his life force, we were good to go.
I jabbed in the crowbar, but the window didn't budge.
"Uh, any time soon, Erin," Ritter muttered.
"Why don't you come up here and do it yourself, Your Deathliness?" I put emphasis on the nickname I normally used only when he was irritating me.
"Maybe I will." His voice held a mixture of threat and promise.
I reached out, tapping on his shield. Let me in. He couldn't keep me out, not anymore, though he would be able to soon. All our Renegades were practicing shielding after I'd proven false the long-held belief that mind shields always worked. I'd learned that some sensing Unbounded—at least me and Delia Vesey, one of the Emporium Triad leaders—could break through normal mental shields. The discovery had come about partly because of desperation, but mostly because I was new and didn't know I wasn't supposed to be able to do it. Ava O'Hare, who was the leader of our group of Renegade Unbounded and also my ancestor, couldn't break through shields before I showed her how. Now she could break through the shields of our newest Renegades, who were mentally the weakest.
Ritter dropped his shield, and I channeled his ability, seeing immediately how to solve the problem. Mostly it was just brute force. The window slid open.
You owe me, Ritter thought.
He had no way of knowing if I'd picked up his thought, so I chose to ignore it. His Deathliness was arrogant enough without me egging him on. The fact that he was that good didn't help matters.
As I swung into the room, the shield over the house cut me off from Ritter, and I felt a yank of loss that was all out of proportion to a simple disconnect with any other person. I shouldn't feel that way, despite our relationship, but I did.
"They are so going to know we were here if they open this window," Mari said, sliding her hand along the frame before she closed it.
"The room's unused," I said. "It could be months."
"It's so dark." Mari flipped out a penlight and swung it around the room before snapping it off. Long enough to verify that no one lurked in the corners.
Too bad I hadn't been able to maintain contact with Ritter, whose ability gave his eyesight a boost in the dark. We were also cut off from communication until we disarmed the shield.
"Come on." I led the way to the door.
We'd both memorized the plans to the house and knew where the security room should be. Careful research on Stella's part had revealed that Mr. Desoto had installed a state-of-the-art surveillance system, complete with cameras and a dozen monitors. What we didn't know was if someone actually watched the monitors constantly. It was, after all, Mr. Desoto's residence, not one of his many businesses, though apparently our intel was correct about him storing important information here—the patrols were proof of that. Since it was his home, however, and patrols made regular circuits around the house, we were hopeful that instead of constantly monitoring their camera feed, the patrolmen would check the security room only if their computer programs alerted them to something suspicious.
We moved silently into the hallway and down a flight of stairs. The room we'd entered was far from the master suite, where I assumed Mr. Desoto was enjoying his evening, and that also meant we had a good way to go before we neared the security room where I had to plug in Stella's decoder.
After gliding through a long hallway and a sitting room, we started down the front stairs that were illuminated by a slice of moonlight shining through the huge window over the entryway. The crystals on an elaborate chandelier above the entryway glittered as they eerily reflected the moonlight. Next to me, there was a brief change in the air and a soft pop. I knew without looking that Mari had shifted. She reappeared down below and crouched behind a wall table, giving me the all-clear signal. I finished descending the stairs the usual way, and as my foot touched the bottom stair, a series of beeps came to us faintly. I froze for a few heartbeats until I realized it was the alarm being reactivated by the new patrol guards. Hopefully, that meant the security room was unmanned.
We continued farther into the house, nearing the kitchen. When noise of a lid settling on a pot came rather too loudly, I put my hand on Mari's arm and pressed us up against the wall of the hallway, sending out my thoughts to see who it was. I couldn't sense past the house's invisible barrier, but now that we were inside, everything in the house was available to me. The noise had come from the live-in cook, who was getting a jump on tomorrow's meal preparations. No mental shield protected her thoughts. She was watching a television embedded in the wall, wearing headphones so the sound would have no chance of disturbing Mr. Desoto, though his suite was far enough away that it wouldn't be a problem. I saw in her mind that she planned meals only for one person the next day because Mrs. Desoto and her two teenagers were visiting her sister in Chicago for the weekend. There was, of course, no information about the security room or where Mr. Desoto might keep his top secret files.
When inside people's minds, I mostly remain an observer, careful not to touch their thought streams that appeared to me as rivers of sand cascading from some imaginary ceiling and then curving sideways and away out of sight before reaching the floor. All the scenes of their current thoughts or any memories they were pondering would fling by at tremendous speeds, showing me details about their lives. If I touched the thought stream at all, people who knew of Unbounded would immediately suspect someone was inside their minds, while regular mortals might suspect they were going insane. Permanent damage was possible inside anyone's mind, which was why I preferred to examine an unconscious person, since it was far easier to obtain information while the brain was sleeping.
But there were ways around my no-touch policy. I formed a thought of my own and set it adrift near the top of the cook's thought stream. It floated for several seconds, drifting closer to the stream, until all at once it was sucked inside.
Almost immediately, she began thinking about the security room and the nice young man who was on the night shift. I gently released another thought. A suggestion really. She should take him a tasty snack. Again, her mind took over. Yes, some of those cookies she'd baked today and a hot cup of gourmet coffee with cream and two sugars the way he liked. The good kind of coffee and not the cheap stuff the patrol made themselves from a coffee pot inside the security room. The boy reminded her of her own son before he'd married and moved to Florida.
Keeping the link with the cook open, I refocused on Mari and the dark corridor where we hugged the wall. "Bad news," I whispered. "There's a guy in the security room, but the cook's planning to take him some coffee. Her thoughts say he's young enough that even if he's Emporium, he can't have Changed."
"If she's taking him coffee, we can use the magic powder instead of gassing him to sleep," Mari said with a grin.
The magic powder would put an average-sized man asleep within two minutes but was gentle enough that he'd think he'd just fallen asleep. It wouldn't be enough to keep him unconscious for more than a half hour, but that was plenty of time for us to play havoc with his security system, grab the information we sought, and get out. There was also a little something extra in the powder that would make the man traceable for up to a week within a certain range. It wasn't anything we'd probably need in this situation, but we never passed up an opportunity to learn more about our enemies. If he was an Emporium operative, that little addition might lead to his capture when all this was over.
I waited until the cook had the coffee brewing and had walked around to the far side of the large counter, her eyes fixed on her movie. Then I did a double check for life forms. Sensing no one in the immediate vicinity, I whispered to Mari to drop her shield. Mari couldn't shift to a place she'd never been or couldn't see—unless someone she was strongly connected to was in that location—but I could see the kitchen area quite clearly through the cook's mind, and I could channel Mari's ability.
Crouching, I shifted to the near side of the counter and reached up to drop the powder into the mug the cook had waiting near the coffee maker. Given the very small amount of powder and the reading glasses on the counter, I was positive she wouldn't notice when she filled the cup. Seconds later, I was back with Mari. Let's move, I said to her before severing our mental connection.
We continued down the hallway and cut through another sitting room that was near the security room. There, we waited in the dark by the door. Within minutes, we heard the flip-flop of the cook's house slippers as she moved down the hallway with her tray. I opened my senses and went along for the ride.
She knocked on the security room door. "Hey, Walker, it's me, Melissa. I've brought you some decent coffee instead of that black slop you guys brew in there."
The door was opened by a man who couldn't be older than mid-twenties. "Hey, thanks. I really appreciate it." He took a sip of the coffee, followed by a longer gulp. "Wow, this is amazing!"
"You're welcome. I know it's no fun working the night shift."
He laughed, pushing back blond hair that was, in Melissa's opinion, too long. "This job's actually ideal. I've gotten a ton of studying done in the month I've been here. If I finish my degree, I'm hoping Desoto will move me up. I'd like to work at his factory in security management."
"Which factory?"
"I'm not picky."
"You'll do it. He's good to work for. He rewards loyalty, and to take the night shift like this, you've definitely shown that."
Lovely to know they liked their boss. I felt a twinge of uncertainty. Maybe the information on the thumb drive was wrong about Desoto. After all, his business was to provide weapons to the US government. He should be one of the good guys. Yet the electronic shield around the house screamed that he was in bed with the Emporium or someone as equally dangerous. Anyone who worked for the Emporium was our enemy and an enemy of all mortals.
For all the information I was getting from Melissa's thoughts, I saw nothing from the security guard. Walker, I reminded myself. He might not be old enough to have Changed, but someone had taught him to close his mind. I needed to get inside his brain to see exactly what he knew. Was he an Emporium agent? If so, did Desoto know he had an agent inside his house? It made sense for the Emporium to keep an eye on him if he had dealings with them, but Desoto might not be aware that all his movements were being watched every bit as carefully as he watched anyone who might be approaching his house.
I pushed against the wall surrounding the guard's mind. It was gray like stone but was already crumbling under my touch, and I wasn't exerting much pressure. It's the drug, I thought.
Thankfully, Walker bid goodnight to the cook and went back to his chair behind the monitor. His thought stream was slowing. I caught images of his mother, a Styrofoam cup from his favorite coffee house, and a girl he'd gone out with the week before. Nothing about the Emporium or the information we'd come for.
He set down his coffee mug and blinked as the monitors blurred. Then he was out, the drug taking effect so fast his mind didn't even have time to register that he was tired. All at once, I was in the lake of his unconsciousness, dodging memory bubbles. More of his mother and of a woman with long blond hair. A computer in a cubical, newspaper clippings. So much information. If he worked for the Emporium, I wasn't seeing any sign of it. Not that it really mattered. Our job was to get the information, not waste time determining his loyalty.
"Well?" Mari whispered.
I swam up out of the lake and left his mind. "He's out."
The cook had long vanished back the way she'd come, so we crept into the hall and opened the door. It wasn't locked, and from the thoughts in Melissa's mind when she'd given the guard the coffee, locking it wasn't customary. Her knock had been for the sake of politeness.
"Watch the door," I told Mari as I sprinted to the computer the guard had been working on and pushed the decoder into the USB port. Codes started running across the screen. "Hopefully, it only takes out the shield and whatever is blocking communication. If the whole place goes dark, Desoto's going to know something's up."
Mari's laugh was a small explosion in the stillness. "This is Stella we're talking about. When has she ever been wrong about something to do with computers?"
She had a point, and I grinned under my hood. The thing was tight and uncomfortable, and even as I had the thought, Mari was pulling hers off and wiping beaded sweat from her forehead. Her long black hair was pinned tightly against her head, and the style made her brown eyes seem even larger in her heart-shaped face. Though she was less than a fourth Japanese and looked more American than anything, she still resembled Stella, who was her fifth great-aunt. Mari had been a simple accountant before her Change, but now she added columns of numbers with barely a glance, folded space to teleport—or shift as we called it—and always knew exactly what time it was. She was a bit impulsive these days, and I liked her more for it. She'd come a long way from the catatonic state she'd fallen into after her husband's betrayal and subsequent murder by the Emporium.
Mari's attention transferred to the unconscious Walker, whose messy hair reminded me of my brother Jace's, except the guard's hair was shorter and had a bit of red highlighting. "He's good-looking, isn't he?" Mari asked.
I fingered the textbook next to the keyboard: The Ethics of Journalism. "Not my type. Or yours."
A frown creased Mari's face. She brought out a small knife from somewhere and twirled it in her hand. "You think he likes knives?"
"Not like you do. Looks like more of a pacifist to me. A bookworm."
"Well, he's cute anyway." Mari brought the hand holding the knife near her cheek and delicately scratched her cheek with her finger. "Speaking of men, did you and Stella work out that nanite thing? You've only got two weeks left before the big day."
My stomach both jumped and twisted at her words. Two weeks. Right. Not a lot of time. Before I could decide if I would answer Mari, Stella's voice sounded in my ear. "I'm in. Accessing the database now. Looks like I won't need you to enter anything from his keyboard. The decoder is enough. I still need it plugged in, though, so leave it and get going. I'll have the codes for you before you get to his office."
We left the security room, turned a corner, and continued down a hallway until we arrived at the office. As predicted, there was a lock, and Mari drew out her tools. She'd taken to picking locks almost as well as knife work.
By the time Mari had the door open, Stella was speaking into my ear with the information she'd found in Desoto's computer system. "The combination is forty-two, eighty-nine, fifty-eight, A, Q, R."
Inside the spacious office, I dodged a marble statue and hurried to the bookshelf. There, I flipped a hidden lever detailed in the house builder's plans that Stella had hacked days ago from his computer. The bookshelf swung open, revealing a panel on a door. "Repeat the code," I said to Stella.
"Here, let me." Mari moved past me. Of course, she'd remember the sequence. "This is so James Bond," Mari exulted as the door swung open.
Two easy chairs with a small table between them and a fancy wooden filing cabinet were the only furnishings in the tight space. I hurried to the cabinet and began searching for the file on Iran. I almost hoped it wouldn't be there, that our intel was wrong. Because if we were right, an unspeakable evil was about to be leashed upon the world.
The file was there. Mari helped me spread out the pages, which I carefully photographed and sent to Stella, who scanned them for readability. She directed a retake of only one page. Mari and I were both quiet as we returned the file to the cabinet and made our way from the room, the flush of success having turned into a realization that our information was correct. Desoto really was planning to supply Iran with plutonium and help start a war.
"I'm erasing the record of the entry into the room," Stella told us. "Now get my decoder and get out of there."
"Be careful." Ritter's voice this time. "One of the patrol guys just went back into the house."
We hadn't heard any beeps from the alarm being deactivated by someone entering the house, but that wasn't unusual considering how large the place was. I linked to Mari's mind, and we shifted back to the sitting room near the security office.
A man with dark hair came down the hall. Not just any man, I saw, as he strode past the opening to the darkened sitting room, but an Unbounded. So Desoto did have Emporium agents working right here at his estate, and the Unbounded likely worked directly for the Emporium, whatever Mr. Desoto believed.
The man opened the door to the security room without knocking and didn't close it behind him. "Walker?" we heard, followed by a slap. "Hey, wake up! Those sheep can wait for counting another time. Good thing I needed coffee, or Desoto might have found you sleeping on the job. What were you thinking?"
"I don't know," came the groggy response. "I wasn't even tired when I got here." His mind shield wasn't yet in place, and I jumped inside to observe from his eyes.
"Here, I'll get you some more coffee."
"Wait, that's the good—"
Too late. The patrol guard poured the remains of the first cup of coffee into the drain of the narrow sink that was in the corner of the room, his quick, agile movements signaling his ability in combat. Even so, I was debating the wisdom of shifting in and out for Stella's device when Walker said, "Hmm, what's this? I don't remember that being here before."
"What's what?" the Unbounded turned toward him, holding a stained coffee pot from the brewer on the narrow counter.
"Oh, nothing. I think I'm still half asleep." Giving the patrol guard a sluggish grin, Walker slipped the device into his pants pocket.
Why had he done that? I was pretty sure I could make him take it out again, though controlling people wasn't easy, but I didn't want the decoder to be discovered by the Unbounded patrol guard any more than Walker seemed to want him to notice it, so I let it stay.
"You okay now?" asked the guard, setting a new mug of coffee in front of Walker.
"Yeah. Thanks for the coffee and for waking me. You saved my butt."
"Just don't let it happen again."
"I'll triple up on my caffeine. No worries."
I was about to ask Ritter and Stella if they wanted us to wait for the Unbounded to leave so we could distract Walker and grab the device when Ritter's voice came through our earbuds. "Scratch meeting us at the car. We've got company out here. We'll need your help."